The 2013 NFL trade deadline is Tuesday, Oct. 29 at 4 p.m. ET, and the rumors surrounding big names like Larry Fitzgerald, Jared Allen and more are creating a frenzy around the league.
All of the following rumors have run rampant, but which deals come to fruition at the deadline will be the focus of all football fans on Tuesday.
All stats via NFL.com.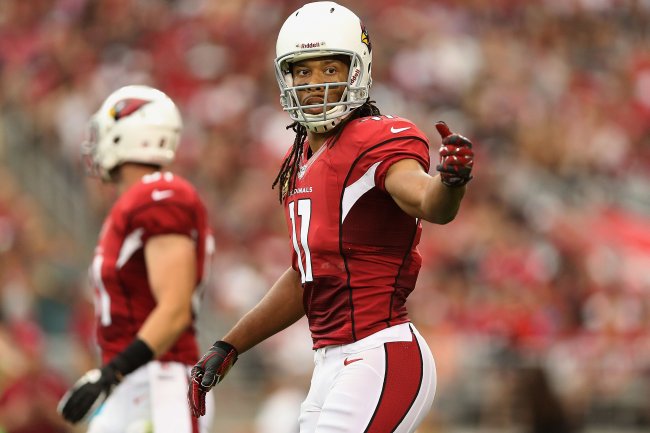 /Getty Images
Larry Fitzgerald, WR, Arizona Cardinals
The Arizona Cardinals have one of the greatest wide receivers in the league with Larry Fitzgerald, but the team's utter lack of success at quarterback has hampered the star playmaker.
According to Adam Schefter of ESPN.com, while there is a chance that the franchise moves Fitzgerald at the deadline, the more likely outcome is that he will be traded this offseason.
Fitzgerald has dealt with nagging injuries at times (noteworthy for a 30-year-old receiver) but is still one of the most skilled offensive players in the league. Despite a mediocre Carson Palmer under center, the veteran pass-catcher has still amassed 36 receptions for 470 yards and five touchdowns this season.
If a team can get away with trading an early-round draft pick to acquire Fitzgerald (serious playoff contenders with a major need for a receiver like the New England Patriots and Green Bay Packers should consider this deal), this could be a blockbuster move that yields a Super Bowl.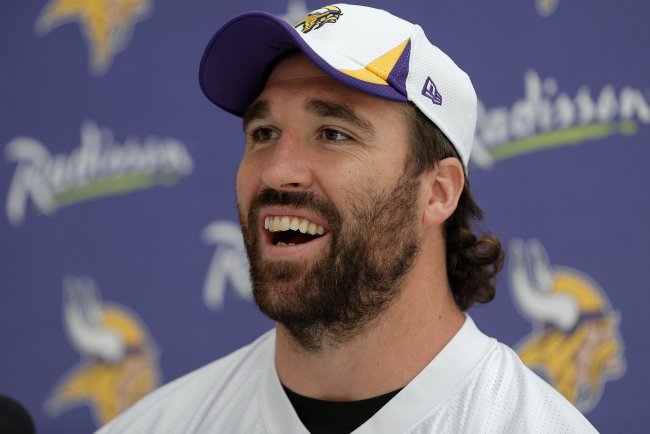 /Getty Images
Jared Allen, DE, Minnesota Vikings
The Minnesota Vikings have faltered this season, and it's time for the franchise to consider moving impending free-agent defensive end Jared Allen. According to Jay Glazer of Fox Sports, the team is reportedly listening to offers at the deadline:
Vikings would be willing to trade Jared Allen for the right price. Makes sense as he's free agent after the year, they've discussed it some

— Jay Glazer (@JayGlazer) October 27, 2013
Allen was held without a tackle or sack in Sunday's loss to Green Bay, but he still has amassed 21 combined tackles, one forced fumble and 4.5 sacks this season. With the defense around him struggling, the veteran's talents are being squandered going against constant double-team attacks.
In the pass-happy NFL, there should be plenty of teams looking to add a dynamic pass-rusher like Allen at the deadline. If the right Super Bowl hopeful has a sufficient need at defensive end (like the Denver Broncos) and the asking price is right, this is a deal that should come to fruition.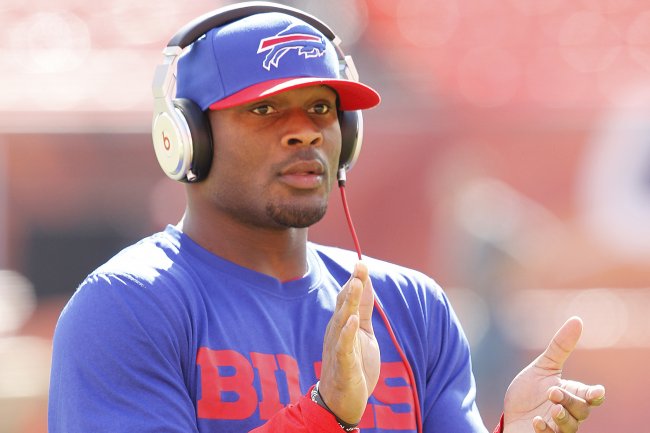 /Getty Images
Jairus Byrd, S, Buffalo Bills
The Buffalo Bills secondary has been awful this season (24th in the NFL, allowing 263.4 yards per game through the air), and the team is reportedly listening to offers for safety Jairus Byrd, according to Ian Rapoport of NFL Network:
From @NFL_ATL Live: Bills are open to trading Jairus Byrd, tho they aren't actively shopping him. Want a young player, not pick, in return

— Ian Rapoport (@RapSheet) October 28, 2013
Byrd was heralded as one of the keys to success for the Bills defense, but his lackluster play after sitting out most of the season with plantar fasciitis has given the team even more incentive to move the safety.
Buffalo has two solid safeties in Jim Leonhard and Da'Norris Searcy already. If the franchise could find a secondary in desperate need of depth and talent in the back end (teams like the Baltimore Ravens or Cincinnati Bengals), Byrd could be dealt before the deadline.