Power Ranking the EPL Brazilians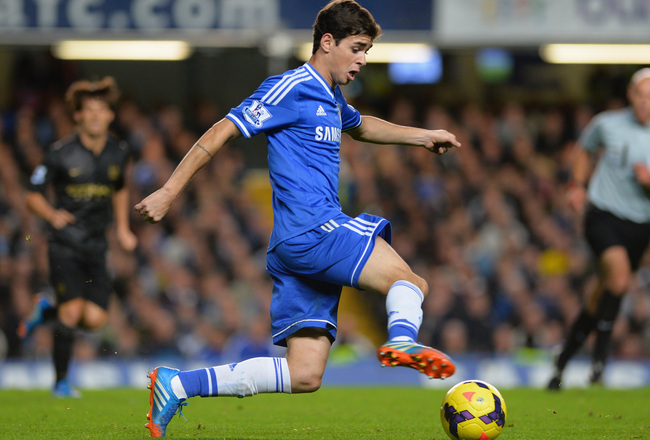 It was a big weekend for the Premier League's own cast of Brazilians, with Super Sunday pitting four compatriots against each other as Chelsea welcomed Manchester City to Stamford Bridge.
But elsewhere, there were plenty of poor performances, as standards dipped this weekend after a superb showing last time out.
The top five is much weaker this time around, and there are a few surprise inclusions ahead of the more-established names.
So without further ado, here are the top five Brazilians from the latest round of fixtures.
5: Paulinho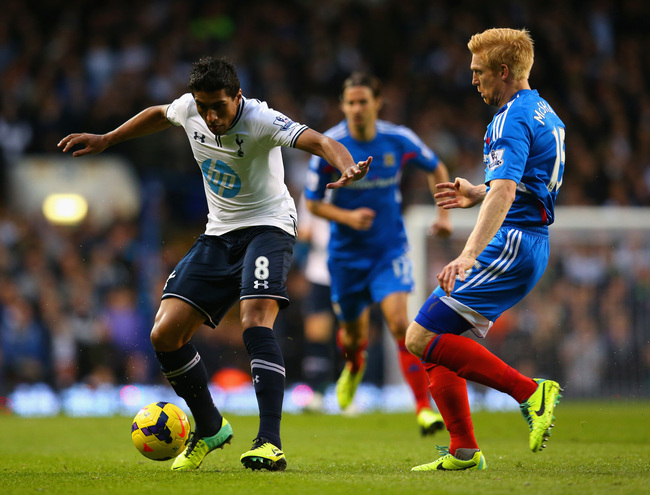 Paulinho enters the top five by being the best of the rest, as Tottenham ground out a 1-0 win over Steve Bruce's Hull City.
The Tigers provided a stubborn resistance, preventing Andre Villas-Boas' men from playing their usual game.
The Brazilian struggled to impose himself on the game as a result and failed to really demonstrate his talents going forward.
It was an off day all round, and Spurs will at least be relieved that they walked away with all three points when the game could have easily ended in a goalless draw.
4: Ramires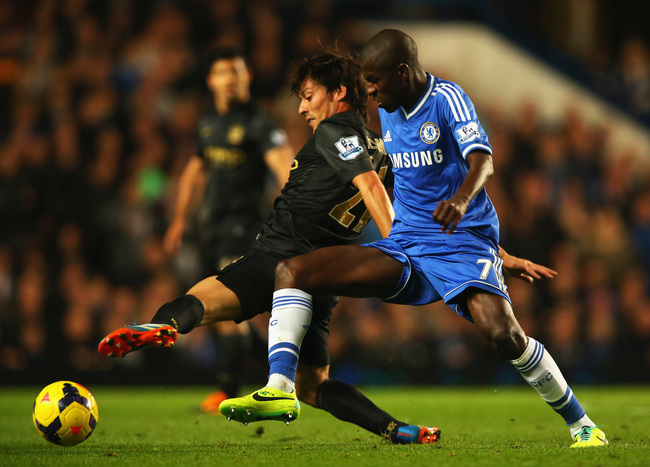 Ramires was an important part of Jose Mourinho's plans as Chelsea sneaked out a win against Manchester City in fortuitous circumstances.
The Portuguese tactician devised a strategy of ceding City the possession battle, soaking up the pressure and hitting them on the break,
This worked to devastating effect, as Fernando Torres snatched a late winner after a terrible mix-up between Matija Nastasic and Joe Hart.
Ramires was integral to the plan, as his tireless work going from box to box meant that Chelsea could keep up their strategy for the whole 90 minutes.
3: Fernandinho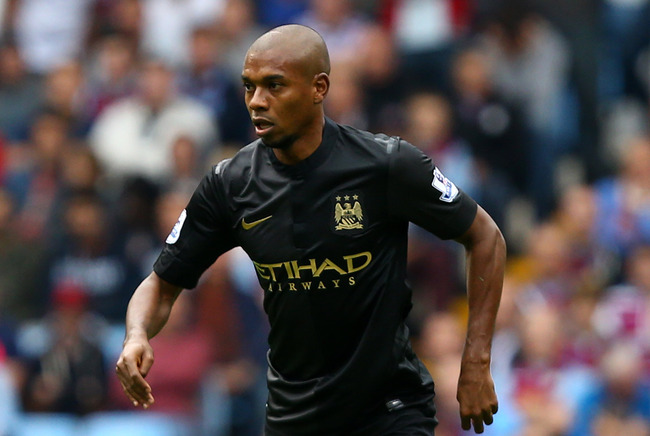 The last of the middling performers, Fernandinho was part of a Manchester City side that lost in dramatic circumstances to Chelsea as Fernando Torres snatched a last-minute winner.
The Brazilian was once again deployed alongside Yaya Toure and set about controlling the midfield with the Ivorian.
However, the flow of the game proved to be too quick for the duo, as the end-to-end action meant that the midfield was largely bypassed at times.
Fernandinho may not have been able to stop Chelsea's counterattacks, but he was composed in possession as City tried to unlock the stubborn Blues defence.
2: Lucas Leiva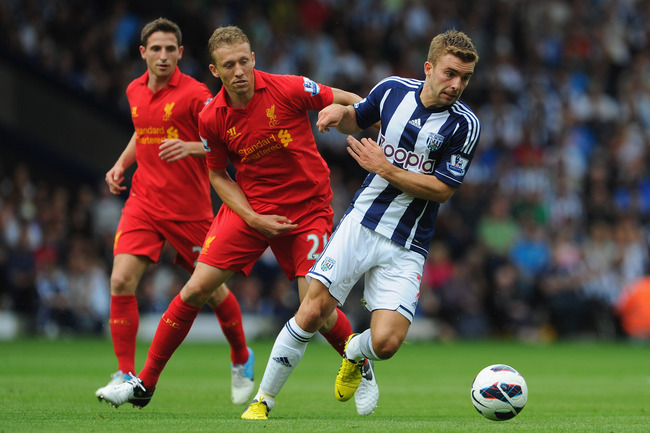 Lucas helped Liverpool record a stunning 4-1 win over West Bromwich Albion, as goals from Daniel Sturridge and Luis Suarez maintained their good early season form.
The Brazilian may have come in for criticism this term—most of it deserved—but he was reliable and composed in the defensive midfield.
He was given the task of holding the midfield together, as Steven Gerrard and Jordan Henderson were given more license to get forward than normal.
The former Gremio star coped admirably, and for once he shielded the defence ably, as most of West Brom's threat came from the wings.
1: Oscar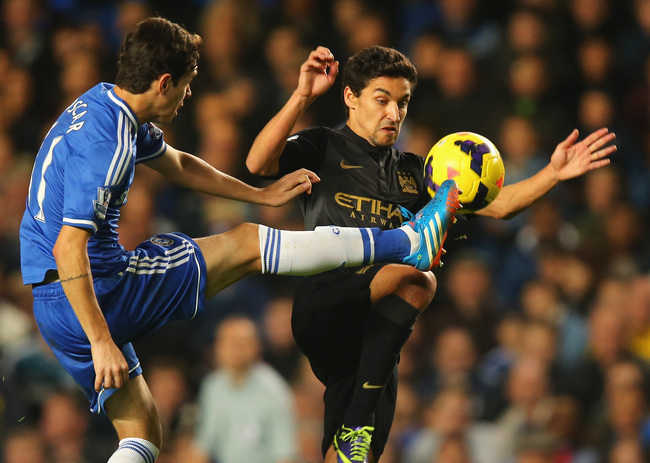 Oscar's performance in Chelsea's 2-1 win over Manchester City was a delight to watch, as the youngster proved himself indispensable to his side's cause.
The Brazilian produced a few moments of magic and was at the heart of Chelsea's attack even in the presence of his more illustrious teammates.
Eden Hazard and Juan Mata may have bigger reputations, but Oscar is fast making himself Jose Mourinho's favoured attacker with a series of stellar performances.
Oscar helped his teammates earn a vital three points against their title rivals and will hope to become a key part of a potential title-winning side.
The performance against City and the lack of challengers elsewhere means that Oscar takes the top spot in the power rankings this week.
Keep Reading