The date was October 5.
The Seattle Sounders, sparked by the arrival of United States men's national team star Clint Dempsey, marched into Dick's Sporting Goods Park with a seven-game unbeaten streak.
Sigi Schmid's club had all of the momentum in the world on its side, as the Sounders were surely going to contend for the Western Conference and Supporter's Shield titles in the final month of the Major League Soccer regular season.
After October 5, the Sounders spiraled into a run of miserable form.
The reason for their five-game winless streak to end the season?
Well, that would be the Colorado Rapids.
The Rapids torched the Sounders back four that night in Commerce City, Colo. and revived their own playoff hopes in the process.
The 5-1 victory by Oscar Pareja's club was started by a goal from Deshorn Brown just 14 seconds into the match, and it continued its trampling of Seattle with four more goals before the final whistle blew.
Now, just 25 days later, the two sides are paired up against each other in the Western Conference knockout round.
Seattle stumbled into the playoffs and, by some divine intervention, ended up earning the fourth position in the West, which in turn handed it the opportunity to host Colorado at CenturyLink Field in the winner-takes-all showdown.
Everyone across the league is secretly (or openly in some cases) rooting for Seattle to come out of this game victorious so that it can set up a Cascadia Cup showdown for the ages with the Portland Timbers in the West semifinals.
While you may think that the Sounders have it easy on Wednesday night in front of their raucous home crowd, think again.
In their three regular-season meetings with the Sounders, Colorado only lost once, and that was at home back on April 20, which is a result that we can basically throw out the window since it came early in the season before both teams made major transfers.
Back on July 20 in Seattle, the Rapids took a crucial point (at that time) away from the hosts thanks to a high-caliber performance from defender Drew Moor.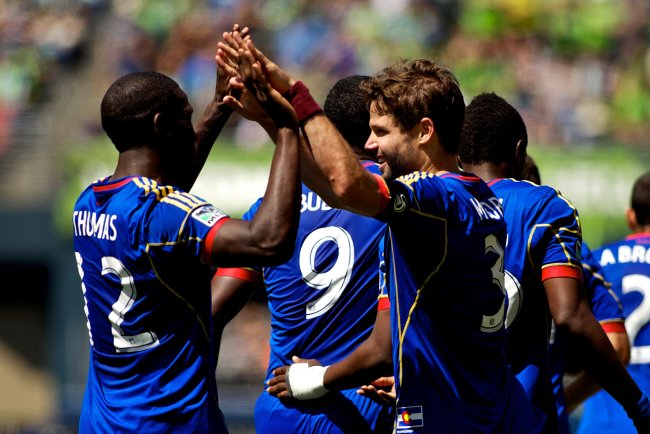 Moor will once again have to be a massive factor in the Emerald City if the Rapids want to leave there with what some would consider to be a major upset.
If you look deeper at this Rapids squad, you will see plenty of quality, especially up front, as Panama international Gabriel Torres has added an extra element to the side that already featured Brown, Dillon Powers and Nathan Sturgis.
For Seattle, its attack will be highlighted by the appearance of Dempsey, who scored his first MLS goal of the season in Sunday's draw with Los Angeles.
Clint Dempsey scores his first goal for @SoundersFC, ending his 590-minute scoreless drought with Seattle.

— Paul Carr (@PCarrESPN) October 28, 2013
Dempsey will most likely be paired with Eddie Johnson up front, while Osvaldo Alonso will provide a backbone to the midfield, like he has done since his debut with the club in 2009.
While the eyes of many will be on the offensive efforts of both teams, the game could come down to the defensive efforts of two young American full-backs.
Seattle's DeAndre Yedlin has stormed onto the MLS stage this season with authority, and he was rewarded for his spectacular rookie campaign with an All-Star nod back in July.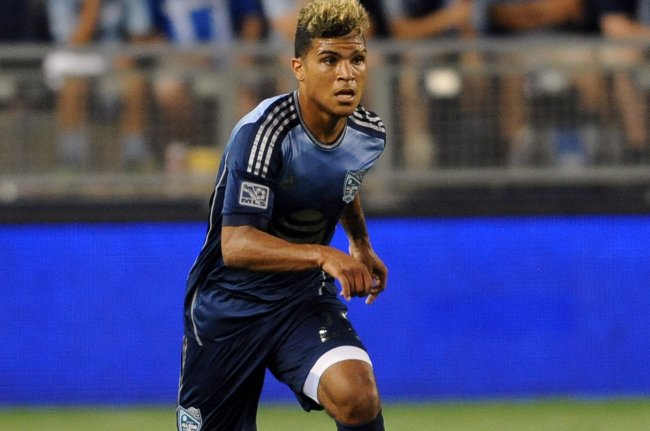 Colorado also has a rookie in Chris Klute, who will surely be called up to Jurgen Klinsmann's January United States camp alongside Yedlin.
Defender of the Year? @MLS_Analyst says Chris Klute. Do you agree? http://t.co/cxCTOSKHRB #Rapids pic.twitter.com/AmDJZa82eo

— Colorado Rapids (@ColoradoRapids) October 23, 2013
Before Yedlin and Klute can focus on their international dreams in the offseason, they will have to shine once again for their respective clubs if they want to survive to play at least two more games this season.
One other key factor in Wednesday's game will be the goalkeeping, as Colorado's Clint Irwin has been a pleasant surprise by recording 10 clean sheets in 32 games.
Seattle, here we come.

— Clint Irwin (@ClintIrwin) October 28, 2013
Irwin's counterpart in goal, Michael Gspurning was benched in favor of Marcus Hahnemann in two of the final three Seattle games, but the Austrian is expected to be between the pipes on Wednesday.
Seattle has the advantage in the midfield, but up front and on defense, the two teams are basically level. In all honesty, this knockout-round game may come down to the play of the goalkeepers, which in this case would favor Colorado.
There is no doubt that this game will come down to the wire, and whoever the victor turns out to be will have fought tooth and nail for its reward—if you can call it that—to play Portland.
Follow me on Twitter, @JTansey90.