NBA Live 14: Latest Buzz Surrounding Anticipated Next-Gen Release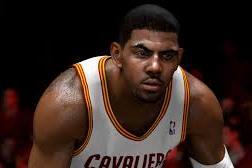 EA Sports
NBA Live 14 is less than a month from being released, and the anticipation for this title could not be greater.
While the NBA 2K series has dominated the basketball simulation marketplace for years, EA Sports is on the verge of throwing its hat back in the ring and could surprise the world.
While current console gamers only have the option of scooping NBA 2K14—an excellent game nonetheless—next-gen adopters can choose between the two games, possibly even grabbing both.
Let's take a look at some of the latest info and buzz surrounding this upcoming release.
Release Date: Tuesday, Nov. 19
Graphics and Gameplay
The first trailer for NBA Live 14 was released over a week ago, and the reactions were mixed.
While the graphics aren't as impressive as some gamers have come to expect from the Xbox One and PlayStation 4, they are certainly passable and are a major improvement over what we are currently seeing from consoles.
However, the gameplay looked impressive and could be where this series outdoes 2K Sports' offering.
The ball-handling appears innovative and seems to be a big part of making the game feel real.
According to Samit Sarkar of Polygon.com, there will be three tiers of dribbling, ranging from basic moves to more advanced tactics that chain together multiple moves, along with superstar ankle-breakers that only the elite players can pull off.
If this system, along with the rest of the gameplay, can outdo NBA 2K14, there is a chance that NBA Live 14 will be critically acclaimed and competitive in sales with its longstanding rival.
Synergy Sports
One area that EA Sports may definitely have an advantage over its competitor is in dynamic updates and player tendency ratings.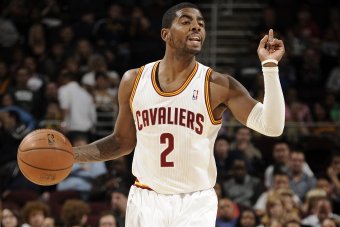 /Getty Images
The team behind NBA Live 14 will be and has been working with Synergy Sports to create realistic video game representations of every player in the NBA.
One of the biggest complaints about video game basketball is that players behave differently than they do on the actual hardwood, which is something that EA Sports is looking to change this year.
Synergy's involvement will insure that players remain true to their real-life counterparts throughout the entire season and will allow the user to achieve results close to those that are happening in the actual NBA.
Ultimate Team
Will you purchase NBA Live or NBA 2K this season?
One of the most popular game modes in recent years for many sports video game titles has been "Ultimate Team."
Unwrapping virtual card packs to build custom teams from the ground up is an extremely deep and fun feature that EA Sports has been using to improve the user experience and give fans more options.
EA Sports noted on Twitter that this game mode would be included in NBA Live 14, and more details are to come soon.
.@tleejr83 You'll see an Ultimate Team blog early next week!

— EA SPORTS NBA (@EASPORTSNBA) October 21, 2013
Keep your ear close to the ground if this is a game mode that you are interested in, as a basketball version of Ultimate Team could be one of the best around.
This article is
What is the duplicate article?
Why is this article offensive?
Where is this article plagiarized from?
Why is this article poorly edited?