Gareth Bale Must Show Mental Strength to Overcome Recent Real Madrid Criticism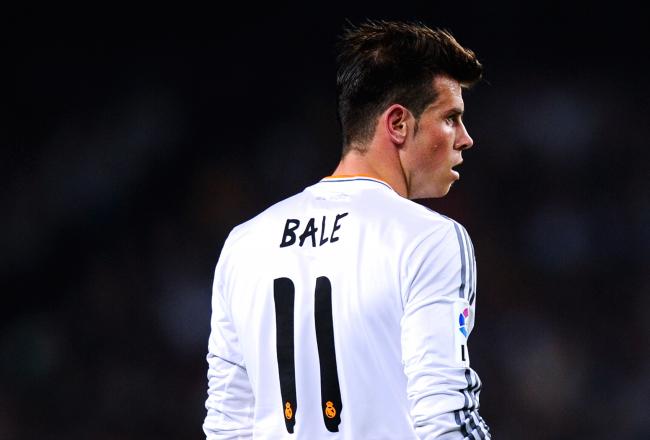 (Photo by David Ramos/Getty Images)
Gareth Bale, the world's most expensive player, has again come in for some criticism for his performance for Real Madrid in their Clasico defeat to Barcelona at the weekend.
As a big-name player in a huge team, and in one of the biggest fixtures anywhere on the globe, such scrutiny has to be expected, but perhaps it's not all entirely justifiable flack at this point.
In any case, both now and over the future of his Real career, Bale is going to need to develop greater mental strength than he has ever required before, to face up to a notoriously unforgiving fanbase, an intrusive media and the pressures that come with being expected to give 10 out of 10 performances every single week—and win, and do it with attacking style and verve.
Mitigating Circumstances?
Not yet completely match fit, Bale was put back into the starting XI in this biggest of atmospheres and expected to make a telling contribution.
Not only that, but he was asked to do it from an unfamiliar role, which changed during the course of his time on the pitch. Bale played from a central forward position, drifted from one flank to the other and looked to swap with Cristiano Ronaldo at times, but he looked noticeably off the pace and, positionally, was unsure of how to place himself against the defence to receive the ball.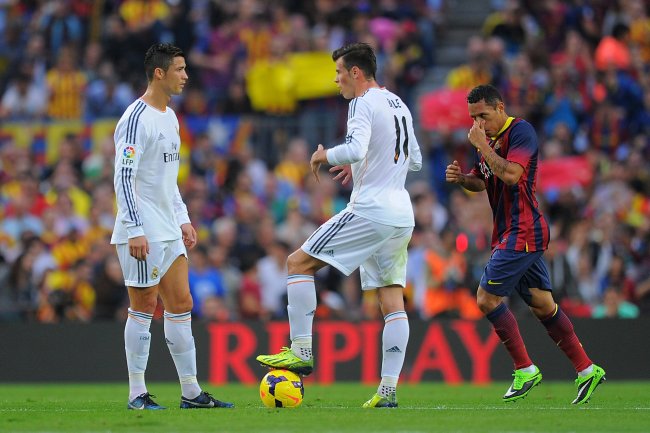 /Getty Images
Bale will only get the match sharpness he needs by playing games, of course, but he had only had two sub appearances since his layoff, and it's not as though he was going to be hugely involved on the ball against Barcelona.
Even so, it's true that Real needed every player at their peak for this game, and Bale might well have given Carlo Ancelotti assurances he was ready.
Strength of Mind
Criticism in football can come in all forms, but Bale will find a lot of it coming his way if he is not visibly involved in Real's end game—notably, sticking the ball in the back of the net or helping others to do the same.
He will also, however, be faced with criticism ranging from the irrelevant to the absurd. His hair style or his pronunciation in Spanish, for example, or for having the audacity to be picked in the team ahead of Isco or Angel Di Maria—as though he has any say on the matter.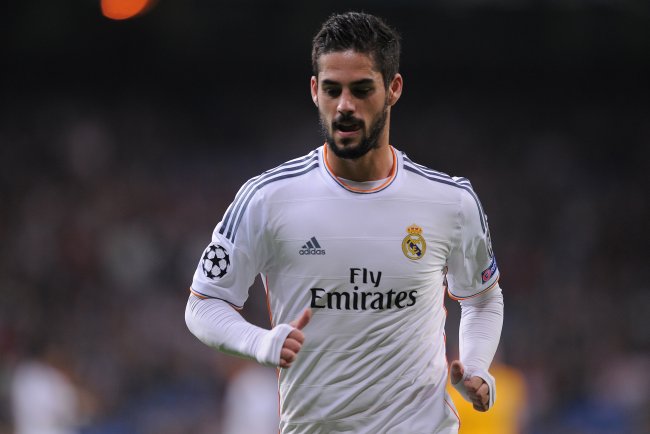 /Getty Images
Everywhere you look in interviews within football these days, "mental strength" is cited as a key part of any player's success.
Liverpool forward Daniel Sturridge acknowledges that Chelsea legend Didier Drogba told him how it can set apart the very top players, while Cristiano Ronaldo believes that his national side, Portugal, can attribute part of their comeback in World Cup qualifying to the very same quality.
There is no doubting that at the highest level, players cannot afford to dwell on a mistake or moment of poor technique. As the best players on the pitch, the ball will soon be headed their way once again, and Bale—or whichever other player—has to immediately be in the right frame of mind to do better.
Succeeding at Real
Ronaldo might be the present standard that Bale has to live up to at Real Madrid, while others might expect him to post better stats than Mesut Ozil—the man whose place he effectively took in the first XI.
But for Bale himself, he might do wise to instead consider two other players who have moved from the Premier League to Real Madrid: Steve McManaman and David Beckham.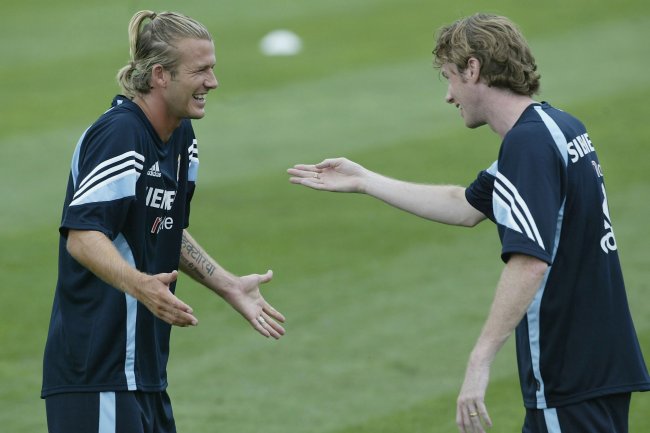 /Getty Images
The former went to Real on a free transfer, but nonetheless faced pressure, as his was one of the first big-name moves of that kind after the arrival of the Bosman ruling. Playing as he did at the time of the Galacticos, he also had to deal with subsequent big-name arrivals who were deemed more capable of taking his place—Luis Figo, Santi Solari and Zinedine Zidane included—yet still played an average of more than 40 times a season for Real.
He also won two league titles and two Champions Leagues.
Beckham was another case altogether. Arguably the most famous sportsperson on the planet, he came into the squad with a reputation of being a name rather than a player and had to win his teammates over just as much as his manager and the fans.
He eventually enjoyed big success in helping to win the 2006-07 league title in his final season.
Bale will need different kinds of resilience to both of them and has qualities in his game which are different to both of those who came before him, but to enjoy the success at longevity at Real which they did, there can be no doubt that strength of mind will be a key factor.
If Bale can overcome his early difficulties to show spurts of the form which brought him to the attention of Real in the first place, there is no reason why he can't be the game-winning superstar they want him to be.
First, though, he himself has to believe he is capable.
This article is
What is the duplicate article?
Why is this article offensive?
Where is this article plagiarized from?
Why is this article poorly edited?

Real Madrid: Like this team?