Michel Platini Calls for World Cup to Be Expanded to 40 Teams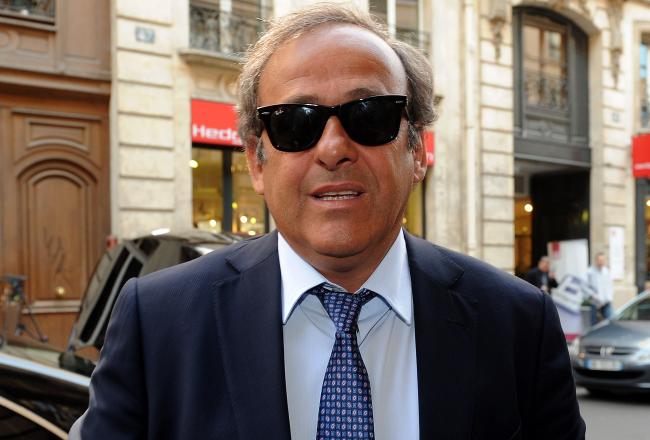 (Photo by Antoine Antoniol/Getty Images)
Michel Platini says a further eight teams should be added to the World Cup, expanding the total to 40 in the near future.
The outspoken UEFA president follows Sepp Blatter's assertion that FIFA should provide lesser teams with a chance at representing their continent on the grandest stage of them all, as reported by Matt Dickinson of The Times (subscription required) and via ESPN:
It's good for everybody. I totally agree with Mr Blatter that we need more African and Asian [countries]. But instead of taking away some European, we have to go to 40 teams in the World Cup.

We can add two African, two Asiatic, two American and one from Europe. I support this idea totally.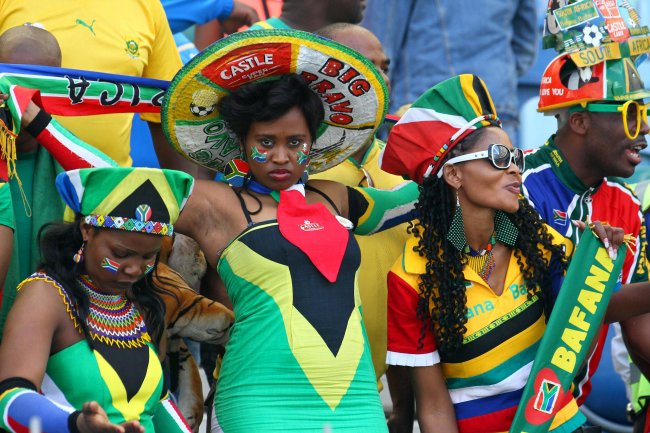 /Getty Images
The current World Cup structure allows 32 participants to take part from six zones, with FIFA currently dishing out places proportionate to each continent's strengths.
Next summer's tournament will host 13 teams from Europe and five from Africa, while exact numbers from South America, North America and Asia are to be decided after the upcoming run of playoff games, per ESPN.
Platini believes greater participation from outside Europe has the potential to raise enjoyment, as confirmed in ESPN's report:
Football is changing and now we have 209 associations. There are more countries so why reduce? Forty is not so bad. You have three days more of competition and you make more people happy.
Although one of FIFA's more commendable ideas, both Blatter and Platini have to consider the competitiveness of adding eight teams to the current setup.
Only one African team from a total of six made it out of the group stage during the 2010 competition in South Africa.
Ghana's progress to the quarter-finals coincided with Nigeria, Algeria and Cameroon finishing bottom of their groups. South Africa failed to reach the round of 16 in their backyard, particularly disappointing when you consider teams traditionally perform well on their own turf.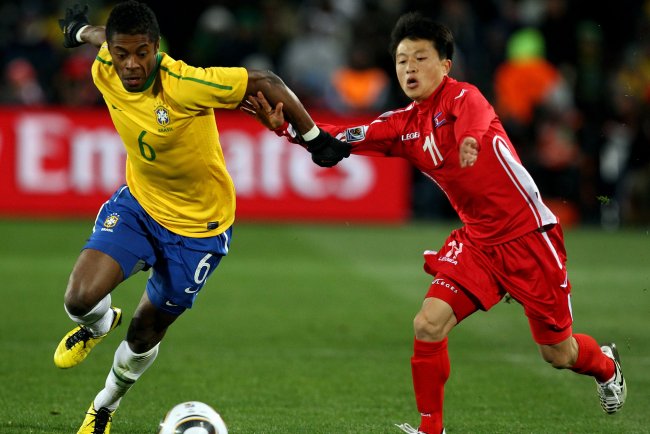 /Getty Images
Half of the Asian Football Federation's representatives progressed, as Japan and South Korea continue to build on strong showings across previous World Cup years. Even so, both Australia and New Zealand disappointed with one win between them, while North Korea scored just one goal on their way to zero points.
Should FIFA expand the World Cup to 40 teams?
Expanding to 40 nations will only emphasise unbalanced squads even more intensely. Teams such as Burkina Faso, Tunisia and Ethiopia—who are currently competing in the African playoffs—simply wouldn't be able to handle the intensity of playing world-class countries at the major tournament.
Although Platini intends on increasing happiness by providing opportunities for all, the threat of constant lopsided scorelines doesn't help anyone.
This article is
What is the duplicate article?
Why is this article offensive?
Where is this article plagiarized from?
Why is this article poorly edited?