MLB Free Agents 2014: Biggest News Surrounding Best Available Players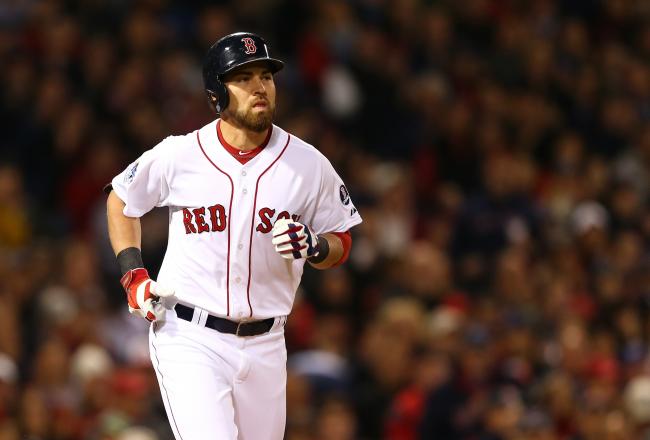 (Photo by Elsa/Getty Images)
There's a good crop of talent on the market this offseason, and MLB teams will be lining up to acquire some of the game's top talent. Even though the World Series is still in full swing, we've already seen a ton of news surrounding some top free agents.
The San Francisco Giants already re-signed Tim Lincecum to a two-year, $35 million contract, and the fact that he's no longer on the market will make the competition for other starting pitchers even more intense.
The typical big spenders figure to be major players in free agency. The Detroit Tigers, the Boston Red Sox, the New York Mets, the Chicago Cubs and the New York Yankees will all have money to spend, and it'll be up to them as to how the money is allocated.
Then again, there will also be a few surprise teams that come in and swipe big-name free agents off the board.
Some of the most sought-after players on the market already have rumors surrounding them, and we're just three games into the World Series. Things will begin to heat up fast once the Fall Classic comes to a close.
Jacoby Ellsbury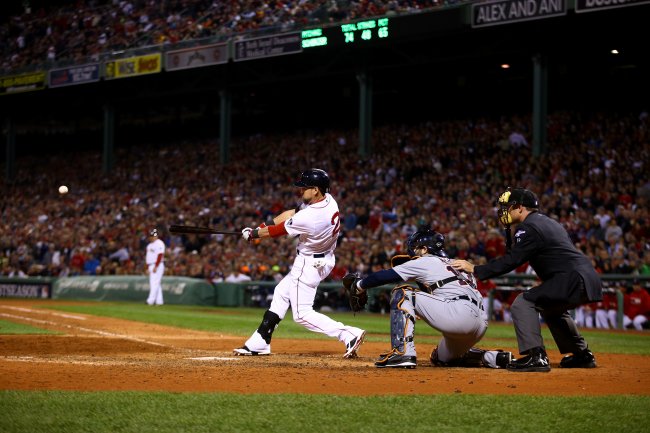 /Getty Images
Jacoby Ellsbury is currently manning center field for the Red Sox in the World Series, but that hasn't stopped the rumors from going around.
One MLB general manager predicts that Ellsbury will receive over $100 million this offseason, as Peter Gammons tweeted, and Nick Cafardo of the Boston Globe predicts that the Tigers will make the biggest push to acquire his services.
GM:"There is so much money in the game, free agency is crazy." Lincecum's $35m/2 means Jimenez departsCleve. GM Ellsbury guess:$100M+

— Peter Gammons (@pgammo) October 25, 2013
Detroit lacks consistency atop the lineup, and Ellsbury would remedy those problems. Austin Jackson has shown signs of being able to hit No. 1 in the lineup, but his propensity to strike out and streaky tendencies make him a liability to hit ahead of the likes of Victor Martinez, Prince Fielder and Miguel Cabrera.
Signing Ellsbury would easily give Detroit the top lineup in the American League and possibly in all of baseball.
Unfortunately, teams negotiating with Ellsbury and agent Scott Boras will be paying for his 2011 season when he hit 32 home runs, drove in 105 runs and stole 39 bases. In reality, he's more like a player that will hit around 15 home runs and steal 50-plus bases.
Regardless, Detroit would be smart to bring aboard a leadoff man.
Shin-Soo Choo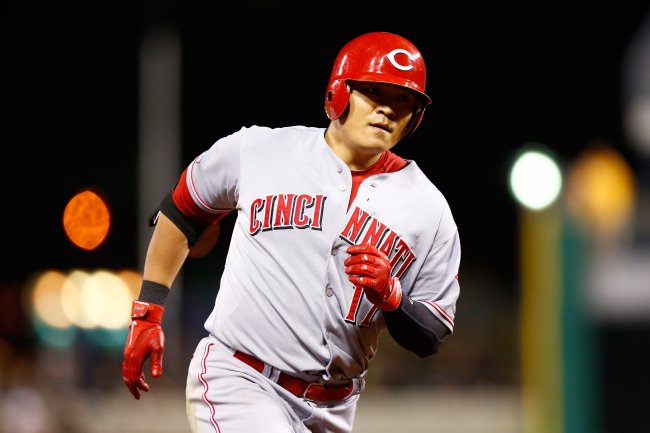 /Getty Images
The Yankees are in a delicate state having missed the playoffs this season for just the second time in the last 19 years, and Jon Heyman of CBSSports.com expects them to make a big move or two during free agency.
He cites Carlos Beltran, Brian McCann and Masahiro Tanaka as possibilities, but he also brings a newer name into the fold—Shin-Soo Choo.
Choo had a fantastic season with the Cincinnati Reds in 2013, posting a .423 on-base percentage (second-best in the National League), 21 home runs, 54 RBI and 20 stolen bases. He hit leadoff in Cincy, but it's unknown as to where the Yankees see him hitting in their lineup.
To be fair, the chances of signing Choo may not be very high for the Bombers. They currently have four outfielders under contract—Alfonso Soriano, Brett Gardner, Vernon Wells and Ichiro Suzuki—and while Wells and Ichiro aren't the best of options anymore, it won't exactly be easy to get rid of them. Bringing in Choo would require a subsequent roster move that might be hard to pull off.
Choo would add a new dimension to the Yankees lineup. Getting on base and moving runners along consistently has been a problem for them in recent years, and Choo would certainly help to remedy the problem.
Masahiro Tanaka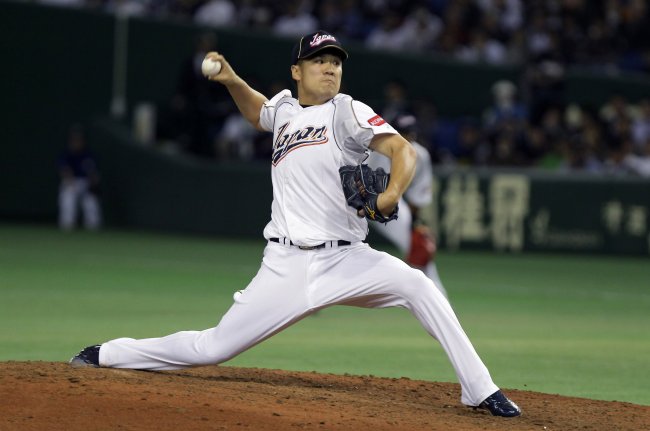 /Getty Images
Masahiro Tanaka, the best Japanese player on the market this winter, will have several suitors. Surprisingly, the Chicago Cubs may be the frontrunners for him already.
D.J. Short of NBCSports.com reports that the Cubs have made signing Tanaka a "top priority." They have scouts on hand watching him in the Japan Series this week and seem prepared to make a full-on push for his services.
Arguably the top pitcher in Japan, Tanaka was stellar this season for the Rakuten Golden Eagles. He was 24-0 with a 1.27 ERA and 183 strikeouts in 212 innings pitched. At just 24 years old, Tanaka appears to be ready to make the jump to the majors.
He won't come cheaply, though. The posting fee could easily exceed the $51 million-plus that it took for the Texas Rangers to earn the right to negotiate with Yu Darvish, and then it will still take around another $50 million more to actually sign him.
When all is said and done, the Cubs will be looking at a $100 million investment. Whether or not that's reasonable for a rebuilding club is not up for me to decide, but it looks as if there may be other more practical ways to spend money this offseason.
This article is
What is the duplicate article?
Why is this article offensive?
Where is this article plagiarized from?
Why is this article poorly edited?