Vanderbilt Quarterback's Punt Goes Only Five Yards
October 26, 2013

Bleacher Report
Vanderbilt knocked off Georgia last week, but nothing went right for the Commodores against No. 16 Texas A&M in Week 9.
Down 35-17 and facing a 4th-and-5 from its own 45, Vanderbilt quarterback Patton Robinette stayed in the game to punt, and it only went five yards.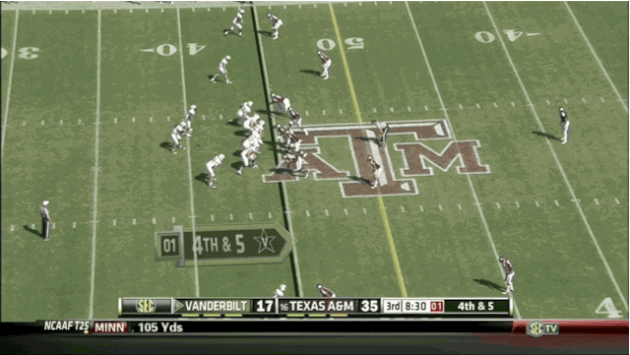 Here's another look at the punt, via Chris Looy's Vine:
The Aggies took over at midfield, so the Commodores would have been better off just going for it. What made it worse is that Texas A&M went on to score in just over two minutes on the ensuing drive to make it a 35-point game.