3 Potential Under-the-Radar Cincinnati Reds Free-Agent Targets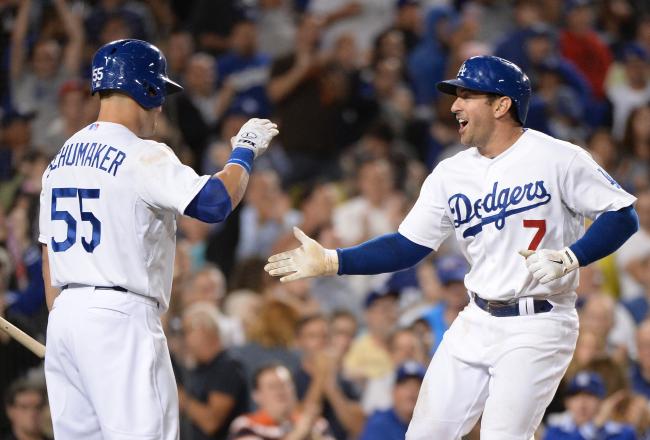 Skip Schumaker and Nick Punto should be targets for Cincinnati.
(Photo by Harry How/Getty Images)
The Cincinnati Reds don't have a lot of money to spend this offseason, so here are a few under-the-radar players that the team could target.
Part of the reason that the team doesn't have much money to spend is that the roster is pretty much set.
Center field is really the only position that is up in the air. That position will depend on what Shin-Soo Choo does and the team's confidence in Billy Hamilton's readiness to play every day in the majors.
With Choo and veteran pitcher Bronson Arroyo as the team's biggest free agents, decisions will have to be made.
Either way, there are a few areas that need to be addressed.
Infielder Cesar Izturis is also a free agent, so a utility man will be on the list.
The team is set in the outfield. Jay Bruce, Ryan Ludwick, Chris Heisey, Derrick Robinson, Xavier Paul and either Choo or Hamilton give the Reds plenty of options in the outfield.
A bullpen spot or two could be open, especially if southpaw Manny Parra leaves, which means the Reds could be in the market for a reliever.
Let's take a look at a few options that could be fits in Cincinnati.
INF Skip Schumaker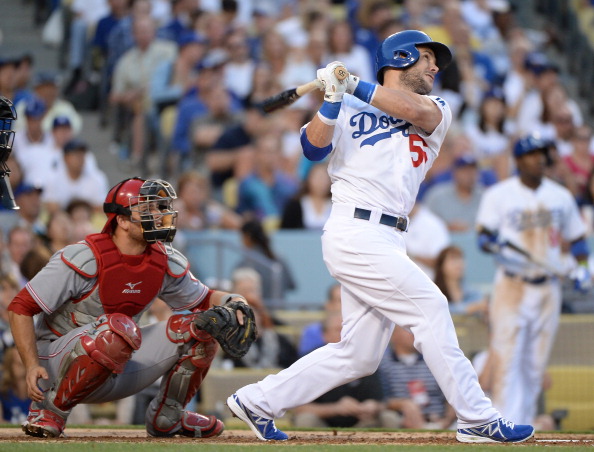 /Getty Images
The Reds usually find a veteran infielder who can come in and give starters the occasional day off. There are a couple of guys who fit that description this year, and Skip Schumaker is probably the best fit.
General manager Walt Jocketty held the same position in St. Louis for more than a decade, and he helped that franchise contend on a yearly basis. Back in 2001, the Cardinals drafted Schumaker in the fifth round, so there is some history between Jocketty and the veteran infielder.
Schumaker played for St. Louis up until this past season, which he spent with the Los Angeles Dodgers.
He can play second base and any of the outfield positions. Heck, he can even pitch if needed.
The 33-year-old hit .263/.332/.332 with two home runs and 16 doubles in 2013. He doesn't have great speed, but he struck out in only 16.9 percent of his at-bats with the Dodgers. His ability to put the ball in play should be attractive to the Reds.
Schumaker's playing time steadily decreased as the years went by in St. Louis, and he was traded to Los Angeles before the 2013 season. He played in 125 games and had 319 at-bats.
It may be tough to convince a player who is used to playing in the majority of games to accept a reduced role while he is still reasonably young. However, Jocketty may be able to talk him into doing so.
One negative about Schumaker is that he doesn't play shortstop. The Reds won't be looking to give second baseman Brandon Phillips many days off, but they may give shortstop Zack Cozart some rest if he struggles.
Schumaker didn't play in the postseason when St. Louis won in 2006, but he won a World Series with the team in 2011.
With Izturis hitting the market, Schumaker looks like a good candidate to replace him.
INF Nick Punto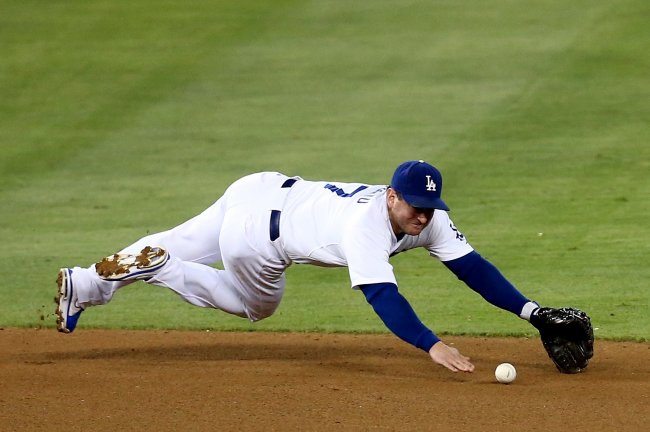 /Getty Images
Cincinnati may lose Izturis, but it still has Jack Hannahan as one backup infielder.
Hannahan can play any of the infield positions, although he hasn't played much shortstop in his career. That means the Reds need someone that they can rely on to give Cozart a few days off.
Nick Punto, who also played for the Dodgers in 2013, fits the bill.
Since 2008, he has played in more than 100 games only twice. He hasn't topped 125 games during that span, so he is used to filling in rather than starting every game.
Schumaker and Punto both made $1.5 million last year, via BaseballProspectus.com.
Those are affordable contracts for a team like the Reds. Punto may be the more reasonable option, and he may fit the team's need even more than Schumaker.
Who would be a better fit with the Reds?
Punto hit .255/.328/.327 with two homers and 15 doubles last year. Both infielders have very similar numbers, so there's not much that separates either player at the plate.
However, Punto is more versatile on defense. He has played every position in the field except first base, not including pitcher and catcher. Shortstop was the position that he played the most in 2013, which is a position that the Reds need more depth at.
Punto looks like the best available fit for this team. He won a World Series with the Cardinals back in 2011, and both he and Schumaker made it to the NLCS with the Dodgers this year. His versatility makes him a valuable asset.
LHP Eric O'Flaherty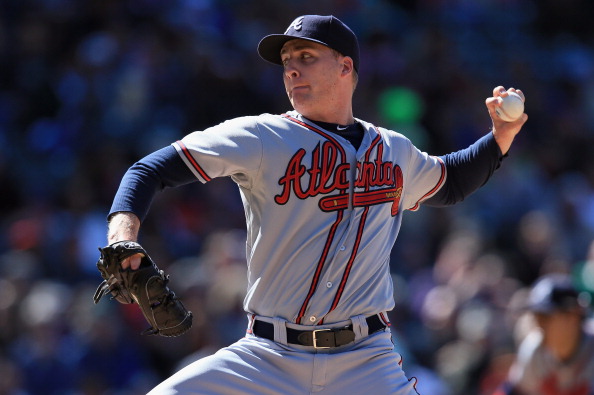 /Getty Images
This may be a stretch to say it would be a reasonable option, but if he is available, the Reds would be crazy not to try and sign him.
Eric O'Flaherty has been terrific ever since he joined the Atlanta Braves.
In 249.1 innings in 295 appearances over five seasons, the left-hander has a 1.99 ERA. He hasn't had an ERA above 2.50 since 2009, which was his first year with the Braves.
With those numbers, it's hard to see the Braves letting O'Flaherty leave.
Atlanta's 2.46 bullpen ERA led the majors and was way ahead of the second-best team in the National League. Those numbers were without O'Flaherty, who missed most of this year after having elbow surgery in May.
The Braves showed that they don't need O'Flaherty. The other relievers stepped up and had huge years, and the left-hander is coming off an injury. Those two factors may lead to the Braves letting the 28-year-old walk.
If he doesn't re-sign with the Braves, the Reds could be a potential landing spot. They could be in the market for a left-handed reliever. If Parra leaves or manager Bryan Price decides to make closer Aroldis Chapman a starter, Cincinnati could look to add a third southpaw to the bullpen.
There aren't many better options than O'Flaherty when he is healthy.
Left-handers have hit only .200 against him throughout his career, including .143 this year and .113 in 2012. In 542 plate appearances since 2006, left-handers have hit only five homers off the southpaw. He is a left-hander who would shut down the opponent's sluggers.
O'Flaherty made $4.32 million last year, but it's hard to see him getting that much money after having elbow surgery.
Cincinnati has to figure out which of its free agents it wants or can re-sign. Once the Reds do that, they can figure out which players are potential targets.
*All stats are courtesy of MLB.com unless otherwise noted
This article is
What is the duplicate article?
Why is this article offensive?
Where is this article plagiarized from?
Why is this article poorly edited?

Cincinnati Reds: Like this team?