Tony Pulis Is Not the Best Man for Crystal Palace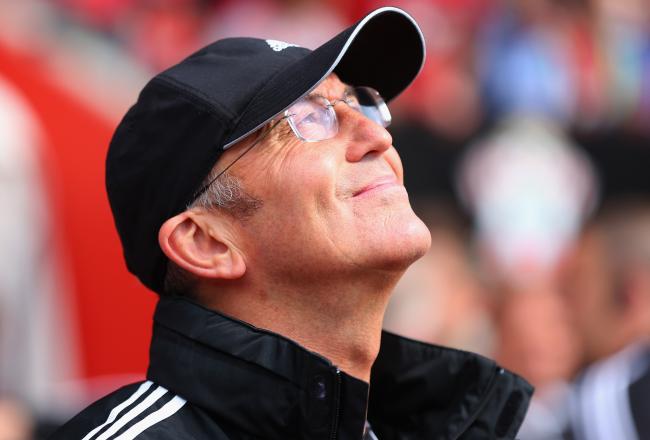 Is Tony Pulis really Crystal Palace's saviour?
(Photo by Bryn Lennon/Getty Images)
Following Ian Holloway's emotional departure as manager of Crystal Palace this past Wednesday evening, the south London club find themselves searching for a new leader to right the rapidly sinking ship.
With only three points from eight games, and a dressing room that Holloway describes as having lost its "spirit", whoever takes over must prepare for a long and difficult reign. Ever since it became common knowledge that Palace are in the market for a new manager, Tony Pulis has been promoted as the man best suited to save the club.
So many pundits, bookmakers and fans are calling for Pulis to take the job that you could be forgiven for thinking that he has already been anointed.
Undoubtedly, Pulis is the man responsible for turning Stoke City into the Premier League stalwarts that they are. Playing Pulis' brand of physical, long-ball football didn't win The Potters many prizes in the attractiveness stakes, but there's no argument over its effectiveness—although there are questions over whether Stoke's achievements were in line with the amount of money spent.
Ever the pragmatist, Pulis is dedicated to getting the job done. He doesn't care about what the journey looks like to get there.
But is this really the right man for the job?
While Pulis has had relative success in the Premier League with another club, that doesn't mean he can slot in and save anyone. Every job in football, like in the "real" world, is best filled by a person suited to the situation.
Pulis is not that person.
/Getty Images
Given the lack of points and the morale issues of the dressing room, the situation at Palace is dire. While it may be difficult for fans to hear, the writing for this season is already on the wall—Crystal Palace will be relegated.
In truth, they look like the worst team in the league and would be rock bottom of the pile if it wasn't for three points picked up against Sunderland...their main rival in the inept-for-duty stakes.
Part of the problem is that Ian Holloway is something close to the polar opposite of Tony Pulis. Where Pulis is a pragmatist, Holloway is an idealist.
Rather than play it safe and try to grind out results against teams with superior talent to draw upon, Holloway's team have always attempted to get the ball down and play real football.
A high-tempo, pass-focused, attacking approach is what Holloway's team are known for. He tried to implement that style at Blackpool. He tried to implement it at Crystal Palace.
To that end, Holloway has filled Palace with players he believes capable of executing, based on that mentality. While 16 player signings is clearly too many, and likely the key reason for the lack of squad harmony, those 16 are players that Holloway (to a greater or lesser degree) wanted on the club's books.
Going through the squad lists of Stoke City and Crystal Palace reveals two key pieces of information about the physical makeup of the squads. The average height of Crystal Palace players that have made at least one appearance this season (including substitutes) is 5'10." Stoke players average nearly 6'2". Stoke, on average, outweigh Palace by four pounds.
With this set of players available, there's no way Pulis is going to be able to implement his hard-hitting, long-ball style effectively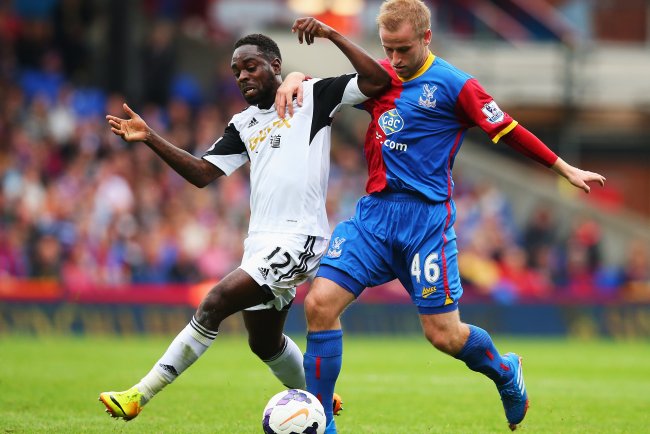 /Getty Images
Even if Pulis did manage to change the mentality of the Palace players into something more defensive, it's a process that will take too long to come to fruition. Palace do not have a long time, and defensive styles are do not score points quickly—certainly not quickly enough to get Palace out of the predicament they're in.
The Crystal Palace board should be looking for someone capable of making the most out of the squad they've already assembled. With relegation in the cards this season, any manager has 29 more league games (after the Arsenal match this afternoon) to improve the squad's spirit and get them ready to bounce straight back up from the Championship next season.
Once back in the Premier League, hopefully with a cohesive team, everyone involved with the club can look back to the mistakes they've made this season with a view to not repeating them. Most importantly, that means relying on the group that got you promoted rather than bringing in 16 new and unfamiliar faces.
It's no secret that the clubs that tend to get promoted from the Championship are the ones that outscore the rest of the league. With 29 games to practise attacking football against Premier League opposition this season, life in the lower division should be comparatively more straightforward as the same group ply their trade against inferior opponents.
To achieve that, there are better options than Pulis. A manager that sets out to score more than one goal per game would be a start.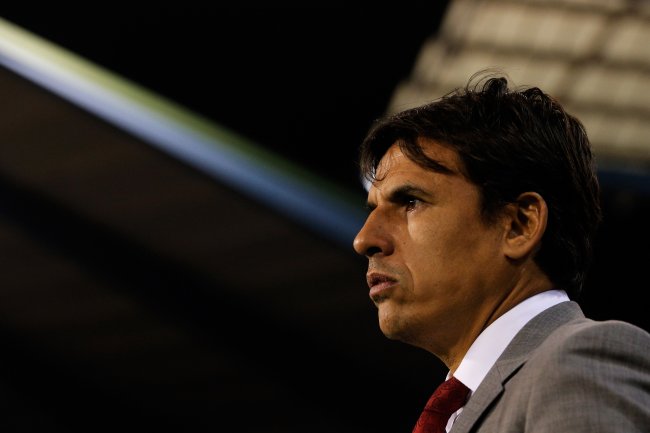 /Getty Images
Chris Coleman is one option, a man with experience at many levels of football—including Premier League, continental Europe and at national team level.
A former Crystal Palace player (with over 150 appearances), Coleman understands what the club is all about. He understands the mentality of its supporters. Coleman's first season with Fulham in the Premier League saw the west London club finish ninth in a year they were tipped to be relegated.
Why is there not more talk about Chris Coleman as a replacement for Ian Holloway?
Surely, there is no better candidate. As the manager of Wales, Coleman has a World Cup Qualifying campaign on his CV and knows what it is like to be under immense pressure while trying to build a team from limited resources. He's a patient man and not the type to turn his nose up committing for the long haul, even if it means relegation is part of the process.
Whatever the case, Crystal Palace must appoint someone soon in order to give their new manager as many games as possible to improve the team and prepare them for life in the Championship.
Like the most unwieldy of bandwagons, most are jumping aboard the Pulis nomination. Hopefully Palace will see sense and recognise that, while he has talent, his talents are not suited to this role.
Follow me on Twitter: @robertson_john
This article is
What is the duplicate article?
Why is this article offensive?
Where is this article plagiarized from?
Why is this article poorly edited?