Wearing a pattern fashioned from my grandma's throw pillow, Ryan Dempster boarded a plane for St. Louis.
Really, you don't need a runway when there is a charter flight to Game 3 of the World Series to utilize. Dressed in the season's most stunning and fashion-forward suit, Dempster moved the conversation of plaid into baseball's consciousness where it belongs.
Here is the Red Sox pitcher/awesome suit wearer, via the club's Twitter feed:
Best dressed award on this flight: Ryan Dempster. #GetBeard http://t.co/QxRVWyY9bq

— Boston Red Sox (@RedSox) October 25, 2013
Here is another look from Janet Wu of WHDH-TV 7News in Boston:
Uh, not sure what to make of this Ryan Dempster suit. He's getting noticed, that's for sure! pic.twitter.com/PUVBlNN2vi

— Janet Wu (@JanetWuOn7) October 25, 2013
Is that thing made out of flannel? Please tell me it's made out of flannel. OK, I'll just assume the entire suit is flannel and move on with my life.
Now we should take a step back and play Project Runway: The Home Edition. Let's go ahead and judge how this suit—one we assume comes with a side of pancakes—would fare on the sliding scale below.
On a scale of flummoxed Tim Gunn: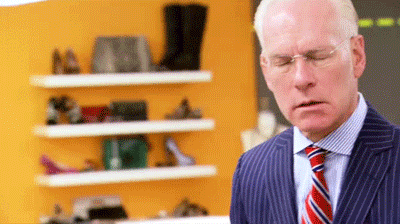 (GIF Credit: Giphy)
To rather pleased Tim Gunn: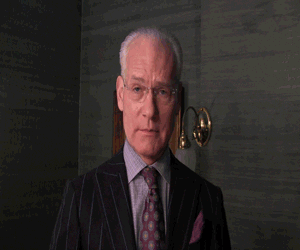 (GIF Credit: Giphy)
We give Dempster's attempt a very concerned Tim Gunn: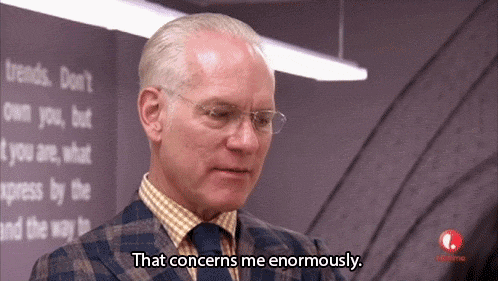 (GIF Credit: projectrunwaygifs.tumblr.com)
This is just par for the course for a guy who has dominated the MLB postseason. No, just kidding. Dempster has pitched three innings in the playoffs, including an inning during garbage time of an eventual 8-1 Red Sox win in Game 1 of the World Series.
Oh, and he allowed the Sox's only run in that game.
Still, he is making his presence known here, and we applaud him for that effort. However, audacious suits don't always bring tidings of success.
Be warned, Red Sox fans. We have seen a similar suit this postseason, finding its way onto the Dodgers' Andre Ethier.
Here is a tweet from catcher A.J. Ellis showing off a dapper Ethier wearing a suit that features roughly all the colors in the visible spectrum—as well as a bow tie that would make Fox Sports' Ken Rosenthal proud:
The Joke had arrived...off to STL pic.twitter.com/9iQV4frJFJ

— AJ Ellis (@AJEllis17) October 17, 2013
Let's just hope things work out better for Dempster and the Sox than they did for Ethier and the Dodgers, who found out plaid suits weren't exactly lucky in St. Louis.
Hit me up on Twitter: