Los Angeles Angels outfielder Mike Trout is probably wondering why he got snubbed when Rawlings announced the finalists for the 2013 Gold Glove Awards.
For the most part, the experts that make up the panel to determine the finalists usually get it right. Nearly every one of the finalists on the list is deserving in one way or another. As always, though, mixing facts with opinions will leave players out of the conversation who should otherwise be there.
Trout, Matt Carpenter, Michael Brantley and Josh Donaldson will have an entire year to think about being snubbed.
Explaining and understanding the rating criteria used to determine finalists can be hazardous to your health, but if you want to know how Rawlings uses sabermetrics to make the determinations, read more at MLB.com.
There always will be snubs, which is unfortunate. These players should have at least been brought into the final conversation. Let us take a look at why.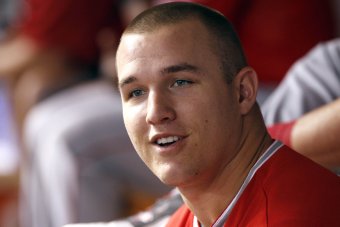 Mike Trout—Center Field, Anaheim Angels
2013 Fielding Percentage: .994
Putouts: 359 (2nd in AL)
There are those who argued that Trout was snubbed for a Gold Glove nomination back in 2012. That was a pretty good argument.
It is worth noting that last season, Trout posted a .988 fielding percentage, recording 340 putouts on 347 chances against three errors.
He improved on that number in 2013, upping his fielding percentage to .994, with 359 putouts in 361 chances with only two errors.
@CJ11andFOX MIKE TROUT WASNT EVEN A FINALIST FOR A GOLD GLOVE??? How are you holding up??

— Jordan Strack (@JordanStrack) October 25, 2013
What more could Trout have done?
Comparing Trout to a member of the competition—Lorenzo Cain, who was nominated—gives us further insight into the snub.
Make no mistake, Cain is a terrific outfielder and worthy of recognition. Yet Cain played in fewer games than Trout—113 to 148, respectively—and had a lower fielding percentage (.990) and one more error in 2013.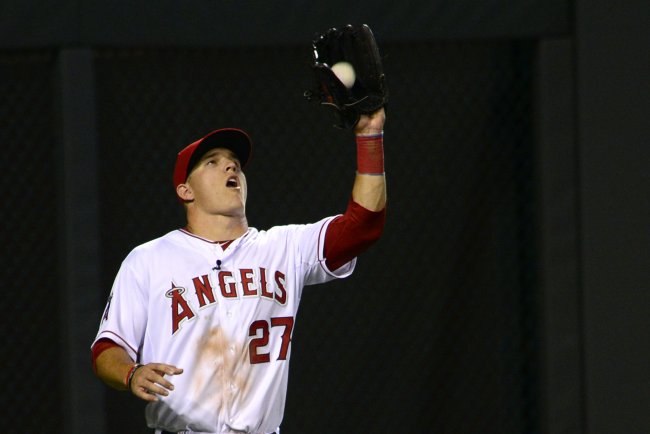 Based on those numbers alone, Trout should have been in the discussion over Cain.
Bill Shaikin of The Los Angeles Times notes that Trout was not as good sabermetrically, which hurt his chances.
Mike Trout was not selected as a Gold Glove finalist. He wasn't as good sabermetrically this year as last; that plays a role. #Angels

— Bill Shaikin (@BillShaikin) October 25, 2013
Did Rawlings get this call right? Based on the sabermetrics, perhaps they did. Based on more traditional statistics, they were wrong.
As a result, Trout gets snubbed once more.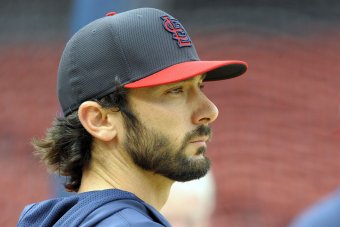 Matt Carpenter—Second Base, St. Louis Cardinals
2013 Fielding Percentage: .985
Assists: 429 (4th in NL)
Like Trout in the American League, it is hard to fathom leaving Carpenter off the list of Gold Glove nominees.
All he did was record a .985 fielding percentage while committing only nine errors over the course of 2013.
Carpenter also led the league in double plays turned at second base with 97.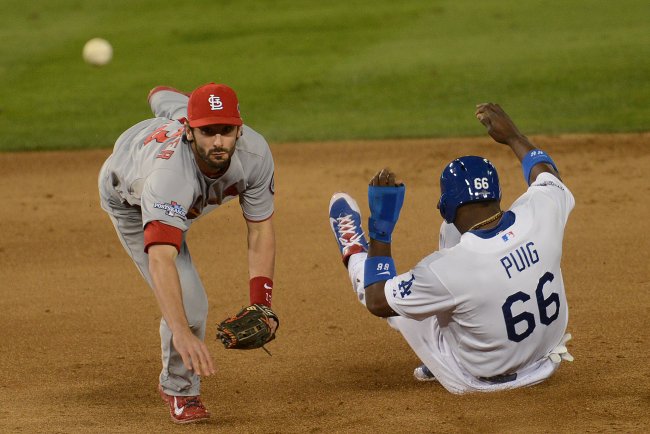 It is hard to argue that Darwin Barney of the Chicago Cubs or Brandon Phillips of the Cincinnati Reds do not deserve nominations, but Carpenter should at least get the nod over Dodgers' second baseman Mark Ellis.
Ellis was solid with the glove and committed three fewer errors during the season. But he also played in 13 fewer games. His range factor per game (putouts plus assists over games played) was 4.43 compared to Carpenter's 5.00 mark.
Congratulations to Adam Wainwright and Yadier Molina - finalists for the 2013 #RawlingsGoldGlove Award!

— St. Louis Cardinals (@Cardinals) October 25, 2013
Carpenter got to more balls and had more chances. Yes, those chances can lead to more errors, but they also have a bigger impact on the game's outcome. Here, Carpenter's value should have increased considerably.
Sadly, it did not.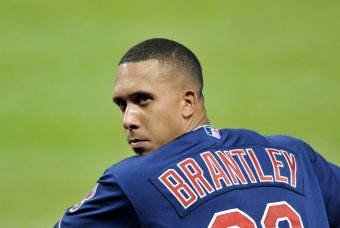 Michael Brantley—Left Field, Cleveland Indians
2013 Fielding Percentage: 1.000 (1st in AL)
Assists: 11
Brantley ranked second in the American League with 257 putouts and third with 11 assists.
Take his 257 putouts out of 268 chances with zero errors, and it is impossible to overlook Brantley in the AL Gold Glove discussion in left field.
How could michael brantley not be up for the gold glove...the dude has played 190+ games without an error and was second assists this season

— Matt Grauel (@PleaseMeGreatly) October 25, 2013
That is exactly what happened, however.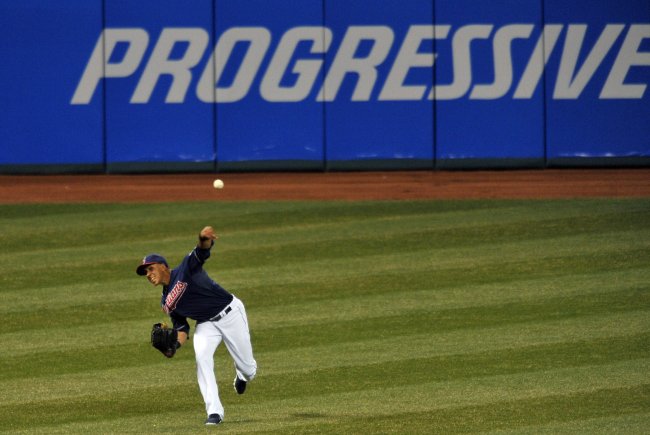 Brantley should have gotten the nomination over Oakland Athletics left fielder Yoenis Cespedes due to a number of factors.
Cespedes played in only 94 games in left field and posted a .980 fielding percentage. Compared to Brantley's 151 games in left and perfect fielding record, the numbers state that Brantley should have received the nomination.
Sorry Rawlings, you got this one wrong.
So, Michael Brantley has been completely overlooked for a gold glove. For shame @MLB @RawlingsSports

— Paul Yirrell (@4buttonsoul) October 25, 2013
It is hard to fathom why Brantley got snubbed in this year's nominations. He could easily be a top vote-getter, let alone a nominee.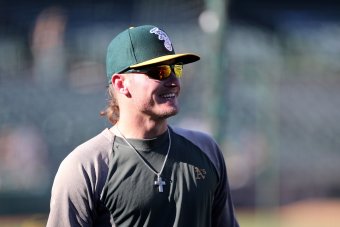 Josh Donaldson—Third Base, Oakland Athletics
2013 Fielding Percentage: .961
Putouts: 143 (1st in AL)
Perhaps playing in Oakland prevents Donaldson from receiving some of the love he deserves.
Statistics, being what they are, do not care about location or fanbases, and they should have been enough to warrant a nomination for the A's third baseman.
How in the name of Banana Cream Pie is Josh Donaldson not a #GoldGlove finalist?!

— Oakland A's Pie Guy (@OaklandAsPieGuy) October 25, 2013
Donaldson owned a .961 fielding percentage at the hot corner in 2013. He committed 16 errors in 414 chances, yet led the league in putouts and played in the third-most games (155) at the position.
Compare those numbers to those of Texas Rangers third baseman Adrian Beltre.
Beltre played in 146 games this season, had a .959 fielding percentage and committed 14 errors in 339 chances.
Beltre already has the accolades of being a Gold Glove third baseman—he received back-to-back awards in 2007 and 2008—yet his 2013 nomination is a complete snub to Donaldson.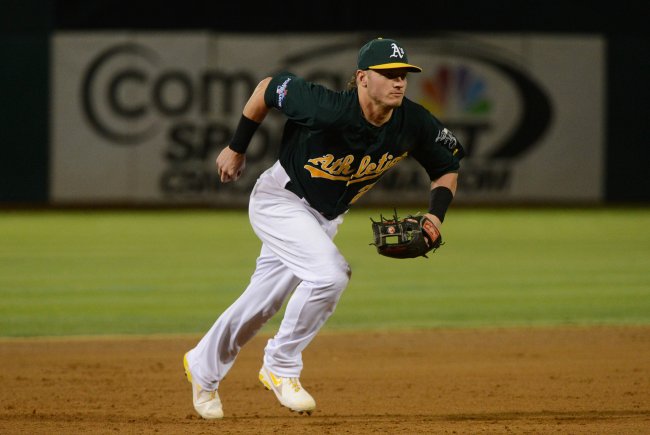 It is clear that Beltre no longer possesses the range he once enjoyed. Donaldson still has that ability, and the numbers prove so.
As John Shea of The San Francisco Chronicle notes, 2013 has turned into a disappointing year for Donaldson regarding accolades. Still, Donaldson has to be pleased with how he performed.
No All-Star Game. No Gold Glove. No MVP. Even if no one noticed, it was a pretty darn good overall season for Josh Donaldson. #athletics

— John Shea (@JohnSheaHey) October 25, 2013
Too bad it was not enough to get him a much-deserved Gold Glove nomination.
Who is the biggest snub of the 2013 Gold Glove nominees?
With all selection processes, there is the possibility that snubs will happen. The 2013 Gold Glove selection process has lived up to that statement.
All four of these players deserve recognition for this award. Sadly, they will not receive it.
However the selections are made and the nominees chosen, these snubs will have to sit back and watch as others receive an award that possibly could have been theirs. It raises the argument as to what exactly is important in determining finalists.
That argument is best suited, perhaps, for another time.
Meanwhile, all those who were snubbed can hope for is that 2014 provides a better opportunity to cash in on the accolade of being a Gold Glove recipient.
All statistics, records and accolades courtesy of Baseball-Reference.com unless otherwise stated.
Peter Panacy is a featured columnist for Bleacher Report. Follow him @PeterMcShots on Twitter.