Ten Potential Trade Targets for the Atlanta Braves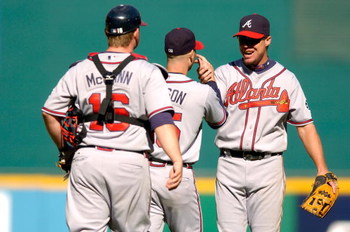 The three guys above (Tim Hudson, Brian McCann, and Chipper Jones) aren't going anywhere anytime soon.
When Hudson returns, whether it be in August or September, the Braves will get their ace returning to a rotation that already has proven to be pretty good in slots one through four.
The Braves position players have been underperforming, and the bullpen has been a bit shaky at times. So here's a possible list of who the Braves might, or should, try to acquire in a trade.
Also - take a peek at my list of 10 guys the Braves should never consider trading.
http://bleacherreport.com/articles/183133-the-top-ten-atlanta-brave-untradeables
Matt Holliday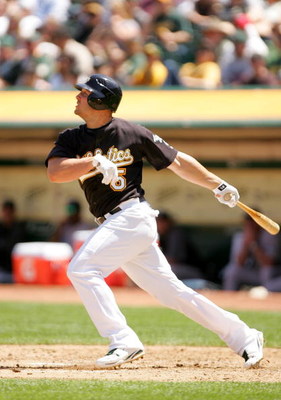 The A's are struggling to produce runs, and likely aren't going to make a run with the inexperienced pitching they have right now.
Holliday is a free agent after the season, and the Braves are in dire need of an outfield power bat.
The question may be: Can he play right field?
Age: 29
Stats: .268-6-27
2009 Salary: $13.5 Million
Mark DeRosa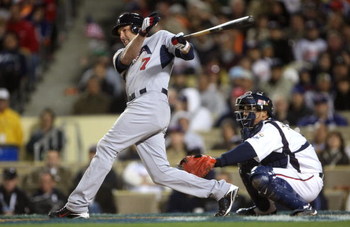 The ex-Brave is also a free agent at the end of the 2009 season. The Braves could use his versatility and new-found power for likely a bit cheaper than they could for Holliday.
Age: 34
Stats: .260-7-30
2009 Salary: $5.5 Million
Jermaine Dye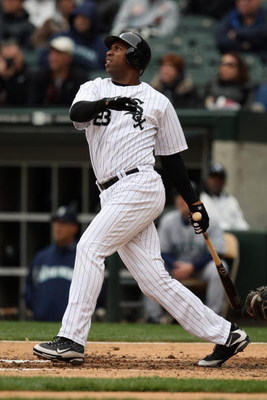 If the White Sox continue to falter, Kenny Williams has shown he's not shy about trying to make a trade. There were some brief discussions about Dye being traded during the off-season last year.
Age: 35
Stats: .266-11-26
2009 Salary: $11.5 Million
Luke Scott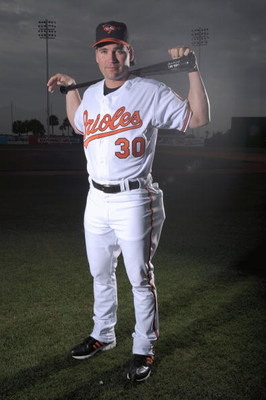 The Orioles have faded fast since their hot start the first week of the season. They have a promising outfield, but need pitching. Moving their DH, who can play LF or 1B, might be a possibility.
Age: 30
Stats: .303-5-15 (on DL until May 26)
2009 Salary: $2.4 Million
Josh Willingham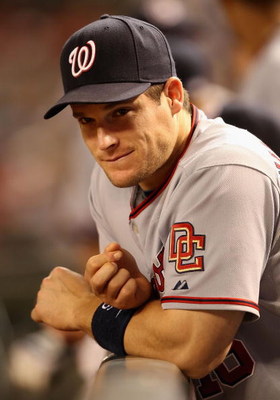 I could theoretically put about four Nationals outfielders on this list. Adam Dunn would be perfect, but he's not going anywhere.
Washington would love to rid themselves of Austin Kearns and his $8M salary would likely have to pay most of it to unload him.
Lastings Milledge and Elijah Dukes are potential chemistry problems, so that leaves Willingham.
Why did Jim Bowden trade for this guy when he already had four outfielders?
Age: 30
Stats: .213-6-9
2009 Salary: $2.95 Million
Adam LaRoche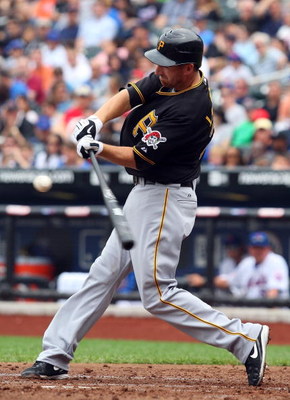 I know what you're thinking - the Braves already have a left-handed first basemen who's got a great glove, is slow-footed, and isn't really a clean-up hitter.
However, he's averaged .274-24-86 over the last 4 seasons in Atlanta and Pittsburgh and set career highs of .285-32-90 his last season at Turner Field in 2006.
He is a free agent, and Pittsburgh has several pieces to trade. A 1B swap with a pitcher heading to the Pirates might work.
Age: 29
Stats: .222-7-20
2009 Salary: $7.05 Million
Brian Giles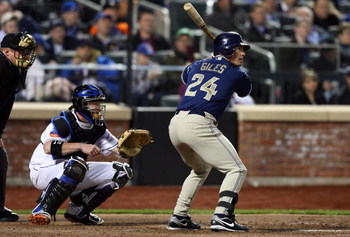 Giles, like everyone except Adrian Gonzalez, can't seem to hit for power at Petco. Maybe its age catching up, or maybe that super-spacious outfield has an effect.
He's struggling big-time now, which might make him a cheaper acquisition, even short-term.
Age: 38
Stats: .171-2-19
2009 Salary: $9 Million
Ryan Ludwick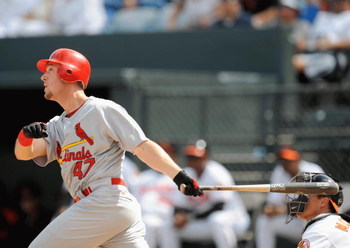 I wasn't sure if Ludwick would be a more logical choice than Rick Ankiel. Both are on the DL right now, and Ludwick could play right or left.
The Braves have a bigger need for a right-handed bat and parting with Kelly Johnson (who the Cards supposedly had an interest in) or one of their shortstops (Prado or Escobar) might work.
Colby Rasmus is the real deal, and the Cards may have a logjam in the outfield when Ankiel and Ludwick return in about a week.
Age: 30
Stats: .274-8-26
2009 Salary: $2.7 Million
Xavier Nady
Nady is an injury risk, but looks to be coming off the DL soon. When he returns, the Yankees will have six Major League ready or proven players for the outfield and DH (Damon, Cabrera, Matsui, Gardner and Swisher).
Cabrera is playing too well and is only 25. Damon's not great defensively, but he's hitting great. Swisher's versatility is going to help him as he's cooled off after a hot start.
Age: 30
Stats (2008): .305-25-97 (2009) .286-0-2
2009 Salary: $6.55 Million
David Murphy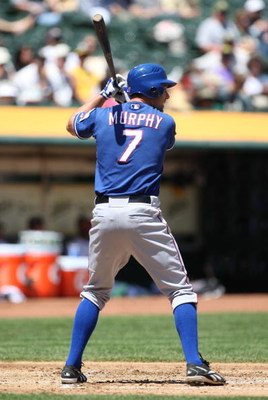 Murphy can play all three outfield spots. He's not great against lefties, but his 2008 numbers (.275-15-74) were pretty good for a first full season in the majors.
He'd be an upgrade over Garret Anderson, and could spell (or possibly replace) Jeff Francoeur in right for this season anyways.
Hamilton and Cruz are set at CF and RF in Texas, as the Rangers also have Marlon Byrd and the rejuvenated Andruw Jones in their outfield.
Age: 27
Stats: .232-2-9
2009 Salary: $415,000
Will anything happen?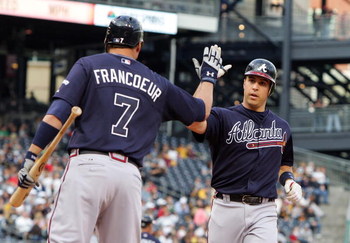 The Braves have seen Mark Teixiera come and go in the last 2 seasons at the trade deadline. A bat of his caliber doesn't expect to be available, unless the Braves are willing to swallow perhaps the remainder of Carlos Lee's contract.
The Braves may just sit tight and hope power bats in the minors like Freddie Freeman and Jason Heyward progress and the present outfield picks up their offensive production.
Soon to come - the Braves top 10 Trade Chips.
Keep Reading

Atlanta Braves: Like this team?