WWE SmackDown: Spoiler-Free Preview for Oct. 25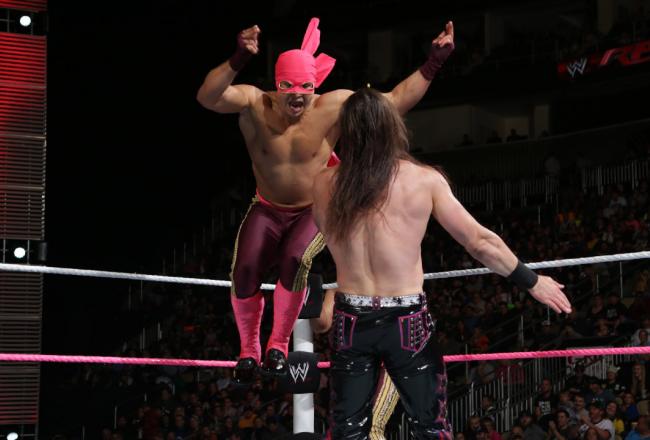 Photo: WWE.com

The last few bricks in the Hell in the Cell buildup are ready to be set on Friday's WWE SmackDown.
An imposter Superstar, the two men in contention for the vacant WWE Championship and a score of tag teams highlight an intriguing episode. WWE hopes to make a final sales pitch for Sunday's pay-per-view though it looks as if Alberto Del Rio and won't be a featured performer on this SmackDown.
Matches over the Divas Championship, the tag titles and the WWE title will all get added hype thanks to wise pairings for this episode.
With no spoilers regarding the results, the following is a look at all the action to expect on Friday.
The Wyatt Family vs. The Usos
Before The Usos enter their Triple Team tag match at Hell in a Cell, they must contend with Erick Rowan and Luke Harper.
Huge momentum is at stake for Jimmy and Jey here, but it won't come easy. Rowan and Harper have been a dominant force since joining the WWE. Harper's clothesline and Bray Wyatt's presence serve as two of the many obstacles ahead of The Usos here.
Fire started...... #FollowTheBuzzards #WWE #Smackdown

— Luke Harper (@LukeHarperWWE) October 11, 2013
The Wyatt Family are without a match at Hell in a Cell, but could certainly use a win as a springboard to an eventual tag team title shot.
Los Matadores vs. 3MB
Fans will see a familiar matchup on Friday. Los Matadores have spent the majority of their time since their debut battling some combination of Heath Slater, Drew McIntyre and Jinder Mahal.
The bullfighters meet the wanna-be rockers once more.
The tension between Los Matadores and Zeb Colter's crew will be something to look for here. Several of the last few matches featuring either The Real Americans or Los Matadores have resulted in those two groups colliding in a non-sanctioned capacity.
Will El Torito be goring Colter again or is this just going to be another victory for Fernando and Diego against 3MB?
AJ Lee vs. Nikki Bella
Before defending her Divas Championship against Brie Bella at Hell in a Cell, AJ will try to put the other Bella sister down for the count.
Can AJ get a boost from a SmackDown victory or will the champ go into the pay-per-view with another loss on her record courtesy of a Bella twin?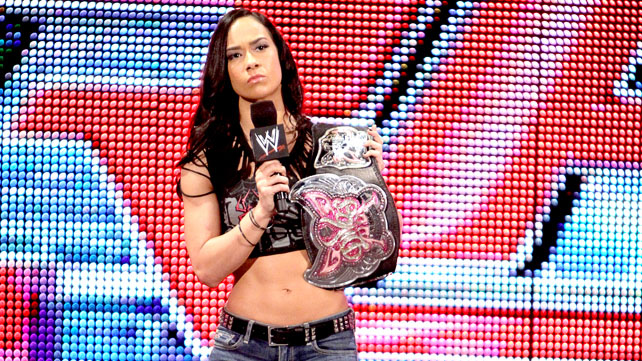 Expect Tamina Snuka and Brie to be backing the two combatants here and for the animosity to build between champion and challenger somehow. This is WWE's last chance to get folks hyped for this Divas bout.
Fandango vs. Great Khali
Get ready for some goofiness.
Khali's run as an imposing monster is a memory long faded. He'll likely be mocking Fandango's dance moves or else having Hornswoggle help him to victory.
Fandango has a number of wins as of late, even if the competition hasn't been stellar. He comes in as the favorite in a battle of the graceful versus the lumbering.
Post Khali match woman next to me asks 'What just happened?' & I'm pretty sure she speaks for every Khali match ever

— Brian Oli-BOO (@beoliu) October 23, 2013
With as little as WWE usually asks Khali to work, Fandango's entrance may go longer than the match itself.
Paul Heyman and Ryback vs. CM Skunk
That's not a typo. Heyman does really join forces with "The Big Guy" against someone called "CM Skunk."
In the tradition of Chris Jericho fighting a fake Goldberg in WCW, Heyman and Ryback warm up for CM Punk with a cheap imitation.
Chris Jericho vs. "Goldberg"
This sounds like mockery waiting to happen. Should the two heels dominate as expected, Heyman should savor the sensations that come along with the victory. He's not likely to have the same result when Hell in a Cell kicks off.
Will the real Punk show up to SmackDown to kick Heyman's grin away or will he wait until their official showdown on Sunday to put knees to faces?
Thanks for the pic RT: @ZekePate1 @eringauker @germ220 Live in Birmingham, AL on smackdown!!@germ220 @eringauker pic.twitter.com/Z6BrfulmW0

— Paul Heyman (@HeymanHustle) October 23, 2013
Daniel Bryan, Cody Rhodes and Goldust, Big E. Langston vs. The Shield and Randy Orton
Bryan and The Shield have battled in a myriad of matches, but WWE manages to keep finding new ways to keep them fresh.
Langston joins the fun in a eight-man tag match that has the new tag champs teaming with the man vying to win the WWE Championship against Orton. This is a great chance for the Rhodes brothers to amplify their rivalry with Roman Reigns and Seth Rollins and for Orton and Bryan to lock horns once more before their Hell in a Cell match.
Goldust prepping for battle.
The referee is going to have a tough time keeping order with all these Superstars involved, especially considering how chaos follows The Shield like a shadow.
Prepare for one last minor explosion between rivals before WWE showcases the stunning blasts sure to be a part of Sunday's pay-per-view.
This article is
What is the duplicate article?
Why is this article offensive?
Where is this article plagiarized from?
Why is this article poorly edited?