5 Ways 2013-14 Montreal Canadiens Have Improved Since 2012-13 Season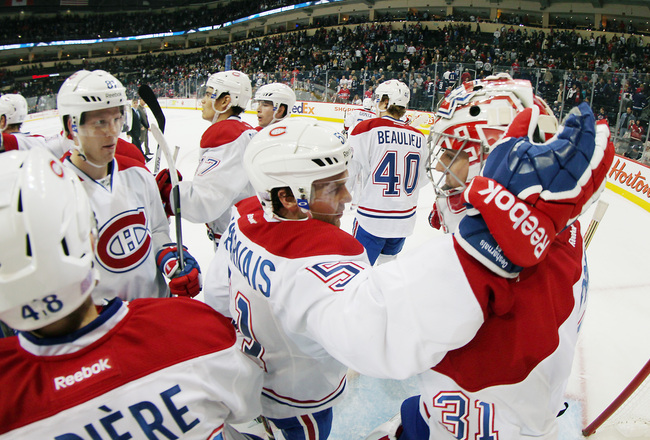 The Montreal Canadiens celebrate a victory.
Jonathan Kozub/Getty Images
Currently 5-4, just one game off last season's shocking 6-3 start, the 2013-14 Montreal Canadiens are surprising so-called experts yet again.
One would think that the last-ever Northeast Division champions would have earned some respect, and yet they were picked by many as a bubble team that could very well miss the playoffs.
Granted, that may be in part because, after building up a 20-5-5 record last season, they finished the season with a mediocre 9-9 stretch, before bowing out quietly in the first round of the playoffs in just five games. Here are the five ways this edition of the team has improved and is most likely to avoid that same collapse:
Keep Reading

Montreal Canadiens: Like this team?