How Can the UCLA Bruins Football Team Beat the Oregon Ducks?
Use your ← → (arrow) keys to browse more stories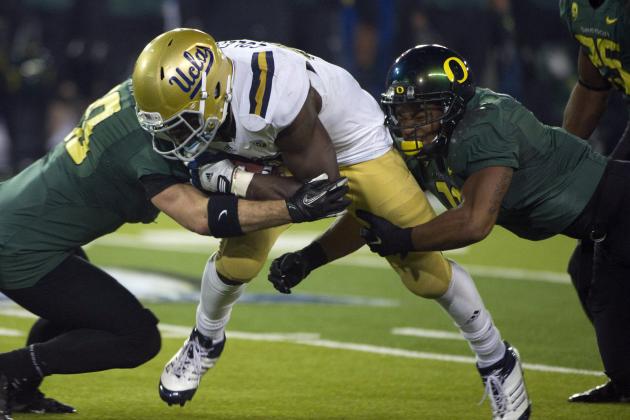 Jim Z. Rider-USA TODAY Sports

To move from a pretty good team to one of the top teams in the Pac 12, the UCLA Bruins will need to beat Oregon or Stanford. That hasn't happened yet, but the Bruins have another chance on Saturday...