What Are Oregon's Weaknesses?
Use your ← → (arrow) keys to browse more stories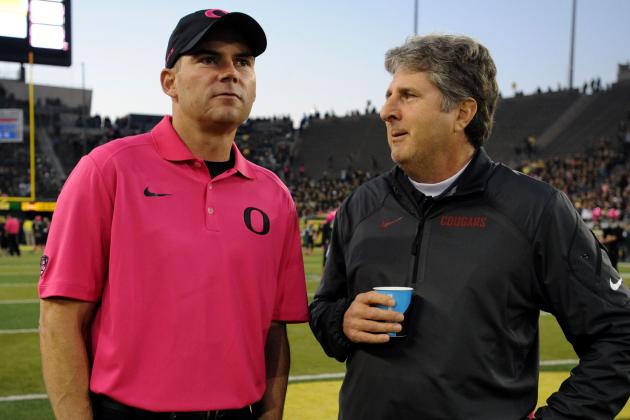 Steve Dykes/Getty Images

Oregon is terrible on fourth down. The Ducks have converted on just seven of 18 fourth-down plays this year. Their 38.9 conversion rate ranks 10th in the Pac-12, behind struggling teams like Colorado and California.