Would Michael Jordan Be as Popular as Kobe If Social Media Existed in His Era?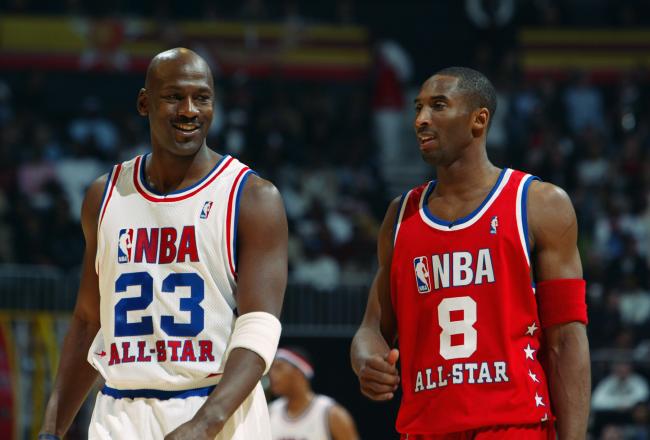 Michael Jordan would make Kobe Bryant an afterthought on social media if it existed in his day.
Jamie Squire/Getty Images
To this day, Michael Jordan remains one of the most popular athletes in the world.
There's no doubt that if social media existed in his era, he would be even more acclaimed. Modern-day athletes like Kobe Bryant would seem almost insignificant in comparison.
If you took a survey of random people around the world and asked them to name one basketball player, the most common response would have to be Michael Jordan (Unless you ask the people of Toronto, who can't seem to name any).
No slight to Bryant, who may be the most popular current NBA player worldwide, but Jordan is an all-timer—not just as a player, but as a brand.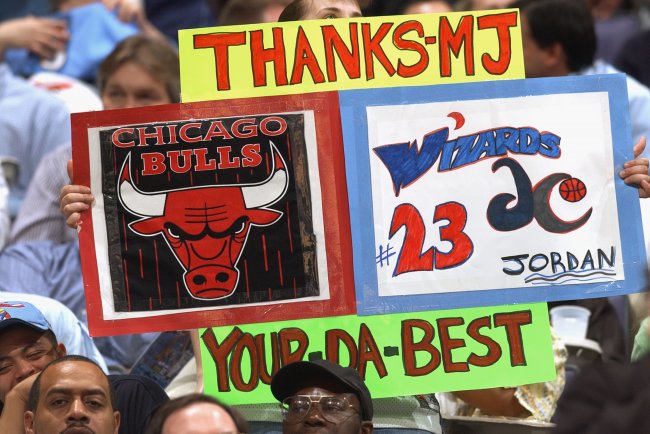 /Getty Images
Jordan took the entire planet by storm with his talent, his shoes and his commercials. Later, as the individual accolades, team success and championship rings piled up, he cemented his legacy as his generation's gold standard for athletic accomplishment.
Allow me to share a personal anecdote that illustrates Jordan's dominating presence.
I was just a kid when Jordan was in his prime, so I hardly remember seeing him play. Yet almost all of my early basketball recollections involve MJ.
In fact, my first basketball memory is a postgame interview with Jordan after the Chicago Bulls were eliminated by the Orlando Magic in the 1995 playoffs.
As a five-year-old, without any basketball knowledge, I was a Michael Jordan fan.
I followed the Bulls for their last three title runs. Space Jam became one of my favorite movies. I collected all of the Jordan memorabilia I could get my hands on. Every time we had to do a biographical book report in elementary school, I chose MJ as my subject.
After all, what kid wouldn't want to be like Mike?
Why was I infatuated with a man who played a game I barely had a rudimentary understanding of? I honestly don't know. That's just the kind of influence that Jordan had, even from afar.
Social media would have taken all of that and multiplied it several times over.
Can you imagine the constant Jordan coverage we would have been inundated with if Twitter and the blogosphere existed in his day?
He would be permanently trending on Twitter. His own Twitter account (he currently doesn't have one) would probably be the most-followed of any male athlete.
Ditto for his Facebook page. As a matter of fact, Jordan's current Facebook page has over 24 million likes, over seven million more than Bryant.
And he hasn't even posted anything on it since June of 2009.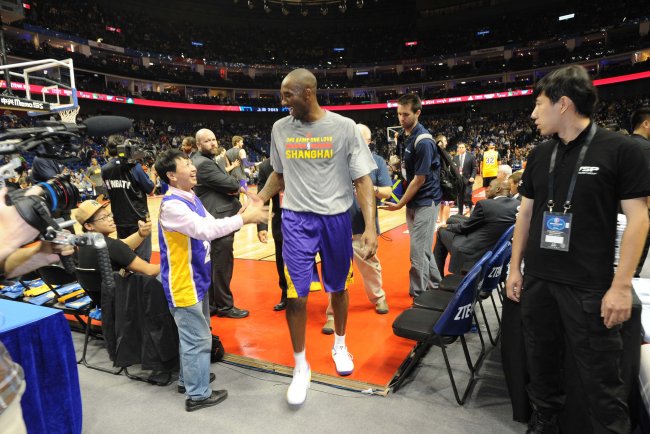 /Getty Images
Think of how many times Around the Horn or PTI would have led off with a crazy Jordan story—whether it be him gambling all night in Atlantic City hours before a playoff game or punching out a teammate at practice.
Basketball (and even many pop culture) blogs would spill digital-ink ad infinitum scrutinizing his every move.
The news of Jordan's first retirement would have broken the Internet.
By contrast, Bryant hasn't been in the news much for off-the-court incidents since his trial in 2004.
Michael Jordan was a global phenomenon. No basketball player in history resonated so much with fans who didn't even follow the sport.
With the added power of social media, there's no question that Jordan's popularity would dwarf any other NBA player in history—even Kobe Bryant.
This article is
What is the duplicate article?
Why is this article offensive?
Where is this article plagiarized from?
Why is this article poorly edited?