World Series Health Preview: Red Sox and Cardinals Injuries Could Decide Winner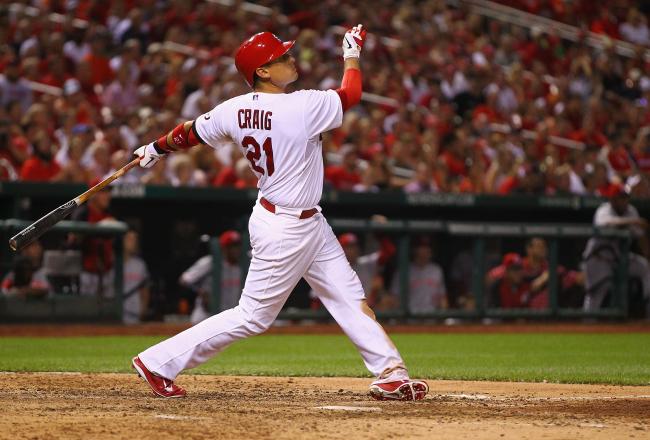 Dilip Vishwanat/Getty Images
We've seen this before. The Cardinals and Red Sox have faced off before in the World Series, but these are new players and new managers, with very little overlap between these teams and the ones that faced off in 2004. This time, health could be even more key to this seemingly evenly matched series. Both teams have fought health concerns all season long to make it this far, but the fatigue is showing.
With Dr. Timothy Kremchek, one of the top sports medicine physicians in the country and medical director for the Cincinnati Reds, here's a look at each team and how their health and wellness situations might impact who goes home with another World Series trophy: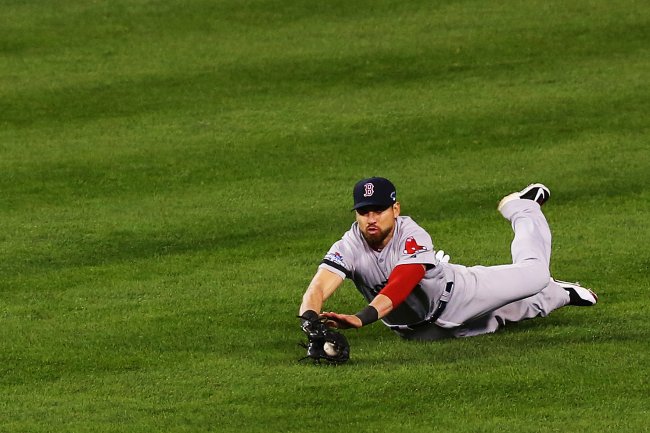 /Getty Images
BOSTON RED SOX
The biggest question facing the Red Sox and John Farrell is how they'll set up their rotation. While Jon Lester and John Lackey will take the Game 1 and 2 duties, respectively, Clay Buchholz is once again a question mark behind them. The Sox insist that Buchholz is "ok" and "expected to go," but he missed much of the season with shoulder issues. If Buchholz can't go, Farrell will have to decide whether he can go with just three starters, including Jake Peavy, or whether he'll have to go to Ryan Dempster in the No. 4 slot.
Using a three-man rotation is possible, but it could tax Lester, who is already well over his career innings high, and Lackey, who is in his first season back after Tommy John surgery. A three-man rotation could also tax a bullpen that is already seeing an increased workload under Farrell.
Dr. Kremchek downplayed this risk. "Pitchers have nothing to hold back for. The season ends after this series; there is no more. The innings will be less, and the relievers will be used more to get key hitters and situations out. Players wait for this kind of moment for a lifetime; there is no such thing as 'too tired!'"
The position players are relatively healthy. The biggest injury concern going into the playoffs for the Sox was Jacoby Ellsbury. Ellsbury had just a week of baseball coming off a foot injury before the playoffs started. He's shown no issues at all and exhibits no signs of tenderness, and most importantly, he appears to have all his quickness and speed.
Prior to the season, the Sox seemed very concerned about Mike Napoli's hip, to the point of reducing their original contract offer after a physical. Napoli has had no concerns with the hip during the season and, according to sources, requires very little in the way of maintenance. "He spends more time on his beard than his hip," I was told. Napoli has adjusted, adding more loft to his swing. This is typical for aging players and is a solid adjustment made by Napoli.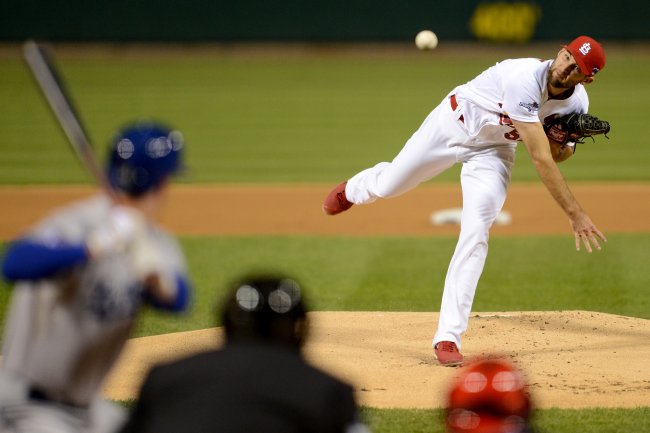 /Getty Images
ST. LOUIS CARDINALS
The Cardinals get Allen Craig back, taking a bit of a risk by putting him back on the playoff roster. His midfoot sprain has had better than a month to heal, but the team still isn't sure he's ready to play the field. Dr. Kremchek agrees: "Allen Craig had a significant injury to his foot. Obviously they were unable to use him in the NLCS, but he has recovered enough to play in the World Series."
Dr. Kremchek hasn't treated Craig, but he has watched him closely. One advantage that the Cardinals may have is losing home-field advantage, believe it or not. In Fenway, Craig will be able to stay off the field. "The DH is a tremendous help. He may be limited on the bases, cutting and moving left to right, but his hitting should not be affected. Playing in the field may be a real challenge because of the left-to-right movement."
The Cards have Matt Adams available to play first or spell Craig as need be, but Adams is hardly the archetype of defensive replacement—nor is he much of a pinch runner. That shortens the bench slightly for Mike Matheny, but it shouldn't be a significant handicap.
The Cards do have some minor worries in two of their stars, Yadier Molina and David Freese. Molina showed some signs of wear during the season but has been a rock in the playoffs.
Dr. Kremcheck is watching both catchers: "The starters will play every game, and I am sure the backups will be used with less hesitation." Molina's arm will be key in shutting down the running of Ellsbury and the motion in the Sox offense. Freese left Game 3 of the NLCS with a calf "cramp" but played the rest of the series without incident.
Matheny will have to keep a close eye on a young pitching staff. Aside from Adam Wainwright, all three of the team's other expected starters are well past career highs. Shelby Miller has added nearly 50 innings to his 2012 workload, which was mostly in the minors, which has necessitated the use of Joe Kelly. Lance Lynn hit a wall last year at 160 innings but has pushed through to go over 200 this season, plus playoff starts. Michael Wacha was in college last season, so he's definitely in uncharted territory!
If any are fatigued, they do have Shelby Miller available as a long man or spot starter, so this shouldn't be a deciding factor. Moreover, the bullpen has been so good that getting starters out of the game, as the Sox like to do by running up the pitch count, won't be an advantage unless Boston can do it game after game. The Cardinals medical staff and pitching coach Derek Lilliquist will have to monitor the starters closely while not overworking the bullpen, which was used heavily in both previous rounds.
Timothy E. Kremchek, M.D. is in his 18th season as the Medical Director and Chief Orthopaedic Surgeon for the Cincinnati Reds. He began his practice in Orthopaedic Surgery and Sports Medicine in 1993 and has become a leader in the care of athletes across the country at Beacon Orthopaedics.
Will Carroll has been writing about sports injuries for 12 years. His work has appeared at SI.com, ESPN.com and is a three-time FSWA Award winner.
This article is
What is the duplicate article?
Why is this article offensive?
Where is this article plagiarized from?
Why is this article poorly edited?