Pellegrini's Manchester City Show Typical Late Jitters in 2-1 Win at CSKA Moscow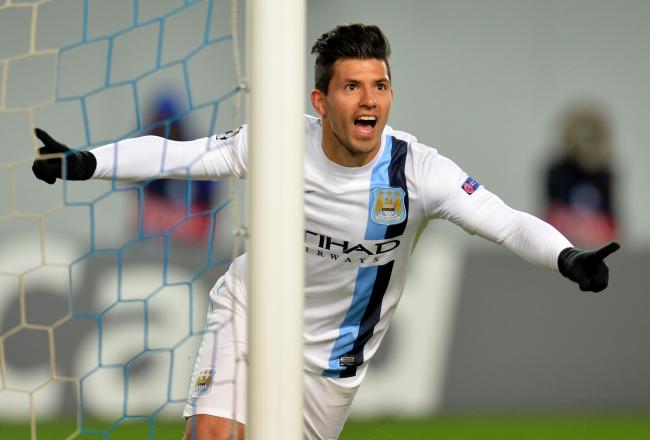 It finished Sergio Aguero 2, CSKA Moscow 1 at Arena Khimki.
Epsilon/Getty Images
Manchester City's 2-1 victory at CSKA Moscow was vital to their Champions League aspirations.
Any point taken from a midweek trip to Russia to play a Champions League side in cold weather and on a horrible pitch is a point to be treasured. To get three points was perhaps even beyond their own expectations.
Still, Manchester City manager Manuel Pellegrini will not be too pleased with his side's continuing inability to properly finish matches when they have a late lead away from Etihad Stadium.
This is not a new problem.
Manchester City famously dropped all three points at Cardiff City earlier this season after Edin Dzeko scored in the 52nd minute.
Yes, it is hard to hold a lead for 38 minutes plus stoppage time, but Manchester City were facing a Cardiff City side that was thoroughly outclassed from a talent perspective. Not only did Manchester City not salt the three points away, they left Cardiff with nothing.
A little more than a month later, there were Manchester City again with a late lead away to Aston Villa. Again it was Dzeko, this time in the 56th minute, putting the Sky Blues ahead of an inferior side in the second half.
Again, Manchester City disintegrated defensively and left all three points at Villa Park.
Without question, those two Premier League matches bear little similarity in terms of significance to Manchester City's trip to Moscow to face CSKA Moscow in a Champions League Group D match.
Manchester City have 38 chances every season to accrue enough points to reach their Premier League goals. Group play in the Champions League only offers six such chances.
So Manchester City might have been forgiven, after surging to a 2-1 lead through Sergio Aguero's first half brace, for exhibiting a nervy moment or two in hostile territory.
But that is not what Manchester City did in the second half against CSKA Moscow. Literally and figuratively, Manchester City froze for the last 30 minutes.
Only by virtue of a for-the-ages fast twitch save from Joe Hart in the third minute of second half stoppage time did Manchester City's 2-1 edge become a final score. Hart is known foremost as a shot-stopper—saves like that will only burnish Hart's reputation.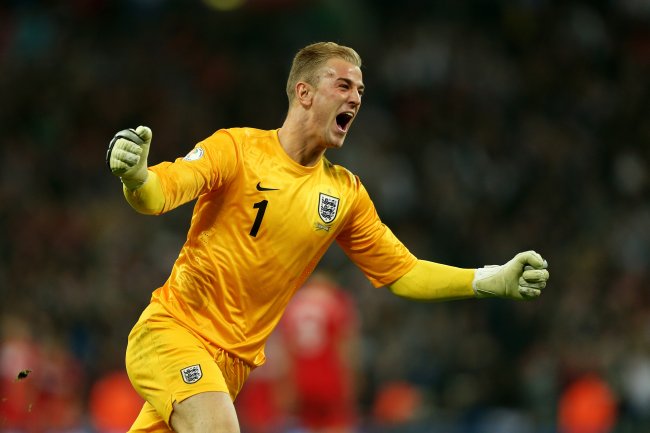 /Getty Images
Since Manchester City stole away from Moscow with three points, the convenient narrative is that Pellegrini and Manchester City are learning how to secure results in the Champions League.
Such breezy sentiment would be ignorant of the truth, which is this: The way Manchester City played the last half-hour against CSKA Moscow looked a terrible lot like the way they played the endgames against Cardiff City and Aston Villa. Only this time, the bounces and their keeper bailed them out.
And while it is true that Manchester City might just as easily have won 3-1 or 4-1 if Edin Dzeko had hit the target even once from six yards out in his 20-minute run, well, he didn't.
After dominating play for the first 60 minutes against CSKA Moscow, Manchester City were largely reduced to wildly scrambling in their own half. Making substitutions and waiting for the final whistle seemed to be Manchester City's defensive strategies as the minutes grew short.
Yaya Toure and Pablo Zabaleta were both booked as Manchester City desperately clung to their lead like a drowning man to a razor blade. Both men had to foul as they were beaten with insignificant coverage behind them.
By the last ten minutes, it was positively a shooting gallery in the Manchester City end, culminating in Keisuke Honda's last-gasp bullet off Hart's left leg and, mercifully for Manchester City, the whistle.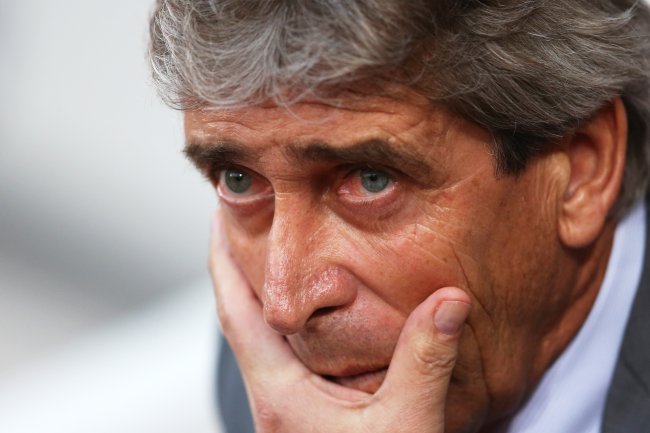 /Getty Images
For all the talk of how Manchester City would be a reinvented side under Pellegrini, these Sky Blues play the last 30 minutes with a lead conspicuously like the woefully flawed side that got Roberto Mancini fired with years left on his contract.
In fact, the end of the match against CSKA also looked and felt a lot like the conclusion to Manchester City's capitulation at the Bernabeu in Champions League play last September.
Which, of course, is the whole point.
Maybe Manchester City can survive dodgy defending and cheaply ceding possession with a late lead in the group stage against CSKA Moscow. They did, just barely, this time.
But if Manchester City do qualify for the knockout round (and after this victory, they should), slim leads are the only leads they are ever likely to earn.
So they had better figure out how to protect them better than this.
This article is
What is the duplicate article?
Why is this article offensive?
Where is this article plagiarized from?
Why is this article poorly edited?

Manchester City: Like this team?