World Series 2013: Keys to Victory for Both Teams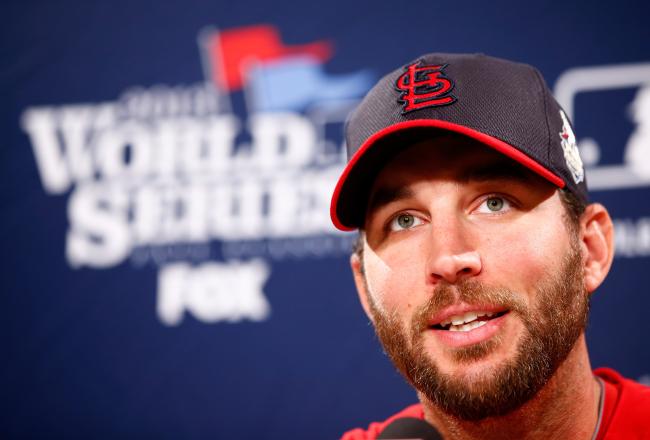 Jared Wickerham/Getty Images
The 2013 World Series is finally upon us, with the Boston Red Sox taking on the St. Louis Cardinals. This won't be an easy series for either team, and there are a few things each of them must do in order to take home another World Series title.
This is a rematch of the 2004 World Series, where the Red Sox successfully ended their 86-year "curse" by sweeping the Cardinals. In fact, the Red Sox played so well in the series that they never trailed in any of the four games.
This year, the series is bound to be much closer, as both teams are quite even and have plenty of star players. With all of the talent on both sides, there are a couple key to victory for both the Cardinals and Red Sox to be able to win this series.
St. Louis Cardinals
Carlos Beltran Must Provide Spark Once Again
/Getty Images
There are so many talented hitters and pitchers on the Cardinals, but no one gets the crowd or team as pumped up as Carlos Beltran.
Beltran has come up with a number of crucial hits throughout the playoffs. Perhaps the biggest game he's had came in Game 1 of the NLCS against the Los Angeles Dodgers. Beltran went 2-for-6 at the plate, driving all three runs in for the Cardinals, including a walk-off single in the 13th inning.
During the playoffs, Beltran has hit .256 with two home runs and 12 runs batted in. He leads the team in RBI this postseason, with Matt Holliday in second with just five.
Even at 36 years old, Beltran is one of the best players on this team. He's a real leader with the experience and skill to come up with big plays. When he makes big plays, the fans respond, and that could be enough to turn the tide of a game or two in this series.
Michael Wacha Must Not Get Rattled in Game 2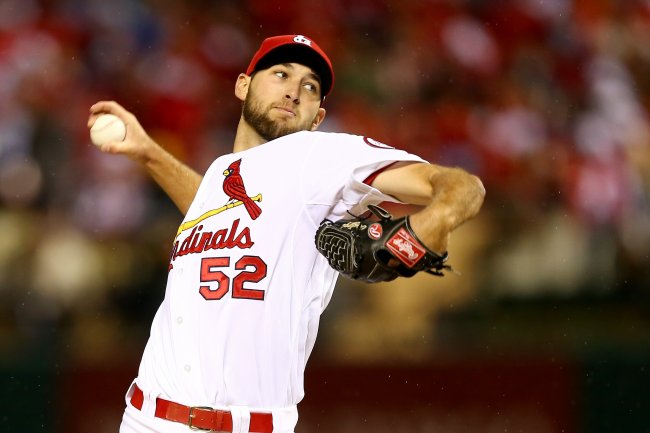 /Getty Images
In my opinion, Game 2 is the most important game in a series, and I make that statement based off of looking at the series from the perspective of one team. If the Cardinals win Game 1 and take Game 2, they'll be in excellent shape to win the World Series. However, if they lose Game 1, Game 2 quickly becomes a must-win game.
Game 2 is going to be even more important because of who they have pitching. According to Buster Olney of ESPN, the Cardinals officially announced that Michael Wacha will be starting the second game of this series.
Michael Wacha will pitch Game 2 for St. Louis, Mike Matheny says.

— Buster Olney (@Buster_ESPN) October 22, 2013
It's safe to say that Wacha has been one of the biggest surprises in the playoffs this year.
A 22-year-old rookie who made just nine starts in the regular season, Wacha has been absolutely fantastic in the postseason. He's started in three games, allowing just one run and eight hits in 21 innings pitched. He's struck out 22 batters and had a no-hitter going into the eighth inning during the NLDS before allowing a home run in the 2-1 win over the Pittsburgh Pirates.
For a pitcher as young as Wacha, he needs to make sure that his nerves don't get the best of him. He's going to be pitching in very hostile territory on the biggest stage of his life, and if he succeeds, the Cardinals will have a big opportunity to make things more interesting when they take the series back to St. Louis.
Boston Red Sox
Offense Must Score Runs As Early As Possible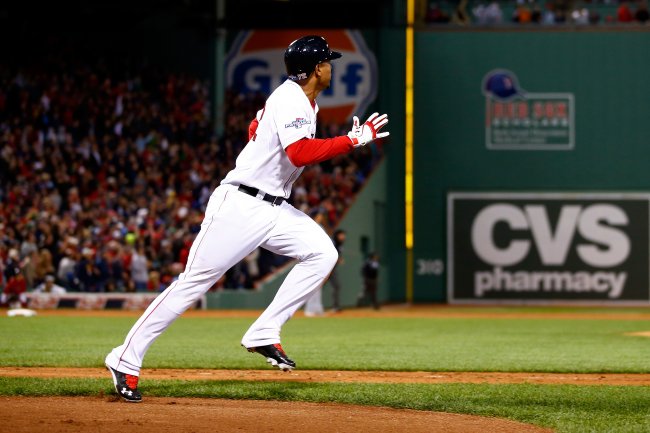 /Getty Images
As a team, the Red Sox hit just .202 in the ALCS and drove in just 19 runs in six games. Against a team with a healthy and powerful lineup like the Cardinals have, that's not going to cut it.
The key for the Red Sox is going to be scoring runs early in the game. The Cardinals have great starting pitchers in Adam Wainwright, Shelby Miller, Lance Lynn and Wacha who can all be threats to shut opposing batting orders down, so getting them rattled early and putting some crooked numbers on the scoreboard will put them in good position.
Besides getting the starters rattled, Boston needs to score runs early because it's going to struggle getting guys on pace against the Cardinals bullpen. During the regular season, the bullpen for St. Louis had a combined ERA of just 3.45, and it's allowed just six earned runs in 30 innings pitched this postseason, holding opposing batters to a .177 average.
John Farrell Needs to Give Starting Pitchers Short Leash
It's a hard to decision to make in a series where every decision could potentially make or break the series, but John Farrell needs to be ready to pull any of his starting pitchers who start to struggle or show any signs of fatigue.
How many games will the World Series go on for?
We've seen that some of the starting pitchers for the Red Sox have already struggled this postseason. In Jake Peavy's two starts, he's allowed 10 hits and eight earned runs in just 8.2 innings pitched. Clay Buchholz hasn't been very effective either, allowing 10 earned runs in his three starts, lasting just 16.2 total innings in those outings.
The bullpen for the Red Sox has been absolutely vital to their success in the playoffs. In their 10 games played and 32 innings pitched, the bullpen has allowed just three earned runs.
Craig Breslow, Brandon Workman, Felix Doubront and Ryan Dempster have pitched a combined 16.2 innings, allowing 10 total hits and zero runs. Their two late-game specialists in Junichi Tazawa and Koji Uehara have shut things down as well, with two total runs in 14 innings to go along with 16 strikeouts and zero walks.
Almost everyone is going to be nervous in this series, and it's going to be Farrell's job to see which starting pitchers can handle the pressure. If they can't deal with it, Farrell is going to have to recognize that and get them out before things get bad.
This article is
What is the duplicate article?
Why is this article offensive?
Where is this article plagiarized from?
Why is this article poorly edited?