Kristin Cavallari Deals with Twitter Hate After Jay Cutler's Injury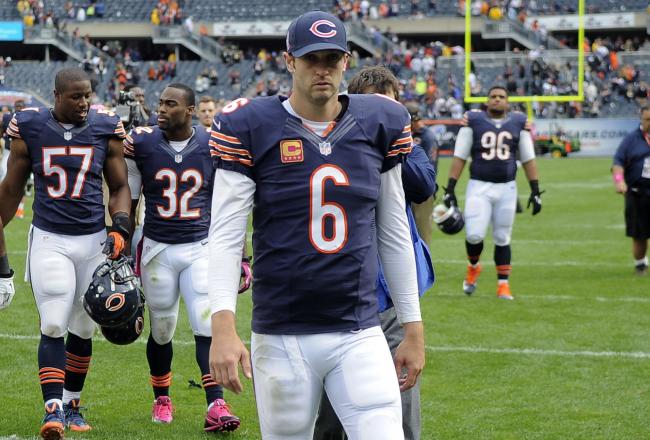 Matt Marton-USA TODAY Sports
By the end of this article you will know far more about Kristin Cavallari's hair extensions, Jay Cutler's injury and the haters both have to deal with on Twitter.
Thanks for sticking with us.
ABC News' Luchina Fisher caught up with the latest adventures of Cavallari amid the usual posts and retweets over on Twitter.
Unfortunately, the 26-year-old reality TV star had to go on the defensive as one fan proclaimed she was being heartless when her husband suffered an injury over the weekend.
As you will see, it's just another case of haters hating and celebrities having to deal with tedium most of us escape on a daily basis.
It all starts with a tweet about Cavallari's hair. (Don't worry; this will all make sense in time.)
Go Bears #nofilter #nomakeup #dontcare http://t.co/BaTIfnajZw

— Kristin Cavallari (@KristinCav) October 20, 2013
Here is the image posted to Instagram.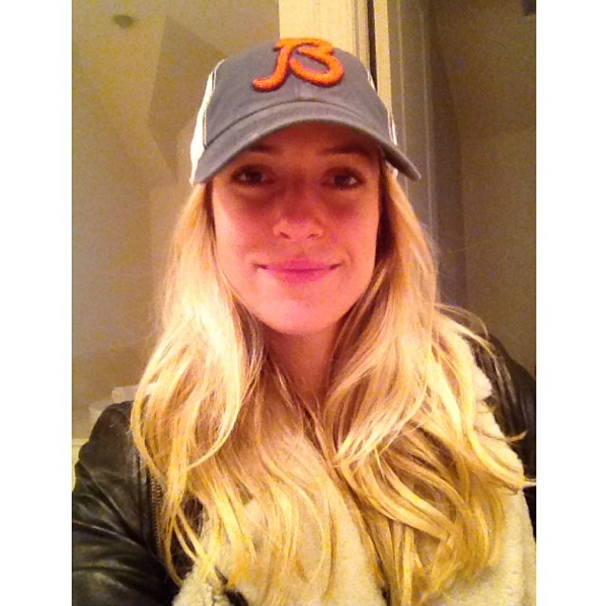 Then came a tweet from someone proclaiming Cavallari was at least a little dolled up.
I haven't had extensions in years actually RT @sonicstar69: @KristinCav you are wearing hair extensions!!!

— Kristin Cavallari (@KristinCav) October 20, 2013
As The Chicago Tribune reports, Cutler suffered a groin tear and will now be out for about four weeks. It was bad enough that the team would ultimately lose to the Redskins, 45-41, but it also lost its leader on offense.
Well, it was around this time that some fan decided to scroll through Cavallari's tweets and cherry-pick one to admonish Cutler's wife with.
I tweeted that BEFORE he got hurt. Blocked RT @Mangsta: Husband gets seriously hurt. @KristinCav tweets about not having hair extensions.

— Kristin Cavallari (@KristinCav) October 20, 2013
She wasn't having it and went on a mini-tirade to chide all those haters out there.
I know it seems like I only respond to haters but they drive me crazy when they have NO clue what they are talking about

— Kristin Cavallari (@KristinCav) October 20, 2013
No matter, because in the end she thanked those who took the time to wish her and her husband well.
We both appreciate all the kind words regarding jays injury. Thank u ❤️

— Kristin Cavallari (@KristinCav) October 22, 2013
If being sidelined for four weeks weren't enough, Forbes came out with their latest list of the sport's most disliked athletes.
Yup, Cutler features, as 33 percent of those polled said they disliked the Bears QB, good enough for No. 6 on the list of the NFL's apparent villains.
While being an NFL quarterback or being married to one has to be a wonderful experience, the new age of social media brings a nuisance that won't leave anytime soon.
Fans have always been hard on players and celebrities, but they now have access never before granted. Don't worry about Cavallari, because she knows how to handle them.
Hit me up on Twitter:
This article is
What is the duplicate article?
Why is this article offensive?
Where is this article plagiarized from?
Why is this article poorly edited?