AC Milan vs. Barcelona: Score, Grades and Post-Match Reaction
October 22, 2013

Claudio Villa/Getty Images
The third round of matches in the Champions League group stage gave us a clash of timeless champions, as Barcelona took on AC Milan at San Siro on Tuesday evening.
An energetic and high-tempo first half saw two goals, but the second half was a rather more tepid affair lacking in imagination, and the score remained 1-1.
It took Milan only eight minutes to take the lead, but they'd already had one in the net before then—Sulley Muntari's finish was ruled offside. It counted shortly afterwards, though, as Kaka and Robinho made the most of some hesitation in Barcelona's defence, before the latter drove a low finish past Victor Valdes to open the scoring.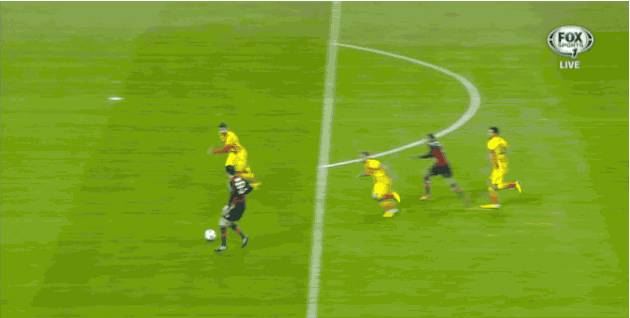 Barcelona were forced to up the pace after that, but the first half-hour really yielded only one good chance for them.
Fortunately for the Spanish side, that chance was made by Andres Iniesta and taken by Leo Messi—which invariably led to a goal. 
Into the second half, both teams had great opportunities to take the lead in the first 10 minutes, with Robinho inexplicably missing the ball when through on goal, before Iniesta failed to make enough contact with his shot to beat Amelia.
Barcelona enjoyed the majority of attacking possession after the break, but chances were few and far between after Iniesta's effort, with Muntari and Kevin Constant hitting long-range efforts to test Valdes and Adriano skewing a close-range effort wide for the away team.
A spate of attacking substitutions, including Mario Balotelli and Cesc Fabregas, couldn't bring any more incisiveness to either side, and the half wound down to the rather tame conclusion of a draw.
Key Player Grades
Leo Messi: B

/Getty Images
Kept largely quiet for the first 20 minutes, Messi then scored with just about his first touches in the penalty area with a typically calm, low finish. He looked far from completely fit, though, and lacked his usual acceleration to get away from a packed Milan defence who contained him well.
Robinho: B
/Getty Images
Was hugely lively in the first half, showing some terrific off-the-ball movement and work rate for his team while throwing a few tricks and flicks in for good measure when in possession. Took his goal well to give Milan the lead early on. His effectiveness quickly wore off, though, and he missed the best chance of the game for a winner, letting the ball run through his legs inside the penalty area, before he was replaced.
Neymar: C+
The forward worked well to create space and openings in the first half but saw his effectiveness limited by Milan's well-worked defensive line. One flashing effort across goal almost put Barcelona ahead before the break, but he was unable to construct many chances for his team-mates and was replaced in the second half.
AC Milan Player Grades
Position
Player
Grade
GK
Amelia
B
DF
Abate
B+
DF
Constant
C
DF
Mexes
B
DF
Zapata
B
MD
Montolivo
C+
MD
De Jong
C
MD
Muntari
C+
MD
Birsa
C
MD
Kaka
B+
FW
Robinho
B
Subs
FW
Balotelli
C
MD
Emanuelson
C
MD
Poli
C
Soccerway
Barcelona Player Ratings
Position
Player
Grade
GK
Valdes
C
DF
Alves
B
DF
Pique
C
DF
Mascherano
C+
DF
Adriano
C+
MD
Busquets
C+
MD
Xavi
B
MD
Iniesta
B
FW
Alexis
C
FW
Neymar
C+
FW
Messi
B
Subs
FW
Fabregas
C+
FW
Pedro
C
Soccerway
What's Next?
The two teams will meet again, this time at the Nou Camp, in two weeks' time. Barcelona now lead Group H with seven points from three games, with Milan second on five. Celtic (three) and Ajax (one) bring up the rear.