WWE Hell in a Cell 2013: Matches That Would Round out the Pay-Per-View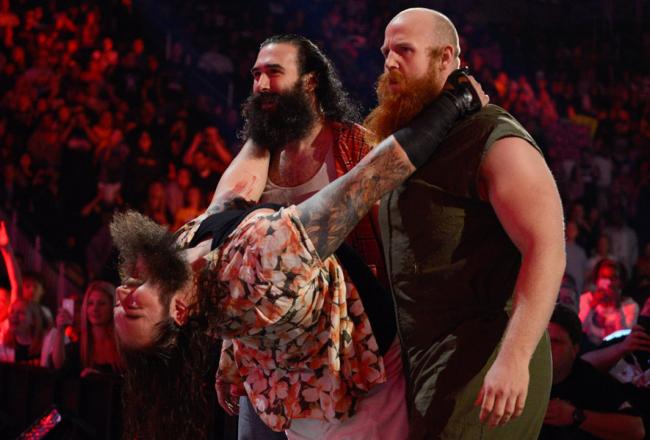 Photo: WWE.com

The card for WWE Hell in a Cell 2013 is all but complete.
WWE added some interesting pieces when it booked Big E. Langston vs. Curtis Axel, Brie Bella vs. AJ Lee and a Triple Threat tag match. As compelling as the pay-per-view appears to be so far, a handful of additional matches could add depth that Battleground lacked.
A monster's followers need some prey to devour, a champion is without a challenger and a team born to face each other should do just that.
Building on existing stories in two cases and a huge surprise in another, here are three matches WWE should consider rounding out Hell in a Cell with.
The Wyatt Family vs. The Miz
Bray Wyatt is reportedly too injured to compete and have his rivalry with Miz begin in earnest. Instead of doing another tag team match between Erick Rowan and Luke Harper against Miz and Kofi Kingston, an impromptu match would be a refreshing change that could benefit both Miz and Wyatt.
Kingston and Miz could be scheduled to face the Wyatt Family two-on-two, but Kingston is suddenly missing from the backstage area before the bout begins.
Miz must go it alone. He loses of course, but he shows a true hero's heart in how hard he fights in the process. Going forward, Miz has plenty of ammo when firing back against Wyatt. He can be angry over the brutes kidnapping and beating up his tag team partner and be furious about suffering a lopsided beatdown from Harper and Rowan.
"The Awesome One" can then challenge Wyatt to a singles match at a later date or else recruit another partner to have a six-man tag match set up for Survivor Series.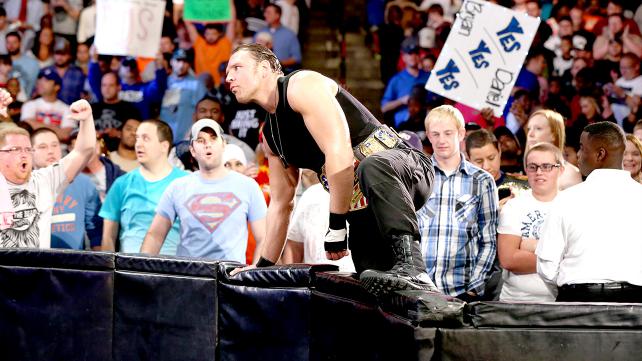 Dean Ambrose vs. Rey Mysterio
There's a feel-good, memorable moment ready for the taking.
Ambrose could enter the ring and mouth off about how no one on the roster is capable of beating him for his title. He issues an open challenge and Mysterio's music hits. On top of everything that is set to happen at Hell in a Cell, a surprise return from "The Master of the 619" would be a thrilling sight.
Mysterio returned to in-ring action, though not in a full match, at a recent house show in Tupelo, Miss. Had WWE been quiet about this return, one would be more doubtful that Mysterio's knee is in good enough shape for him to wrestle again.
The company announced the return emphatically, though, suggesting some confidence in Mysterio's recovery.
He's back! See @ReyMysterio's return at a @WWE Live Event in Mississippi this weekend! http://t.co/ddvRvMfS8j #619

— WWE (@WWE) October 21, 2013
If he's healthy enough, he offers Ambrose a new, intriguing opponent and should things go well, could this would provide the United States champ with a popular rival to feud with.
Ambrose's title has gone underused and undermentioned too often. Having a former world champ strive to beat him for it would be a wise move.
This is admittedly the least likely of the proposed matches, but potentially the most entertaining.
The Real Americans vs. Los Matadores
WWE has already been telling this story. It needs only capitalize on it.
El Torito gored Zeb Colter on Friday's SmackDown and Los Matadores and The Real Americans tussled again on Monday's Raw. Colter has since started brandishing a bull whip intended for the bullfighters' mascot.
Zeb Colter collides with El Torito during tag match.
The xenophobes vs. the immigrants is the ideal rivalry for these two teams and a likely comedy-filled match would be a welcome palate cleanser between Hell in a Cell's grudge matches and wars inside the enclosed cage.
Stick this in between Paul Heyman and Ryback vs. CM Punk and Daniel Bryan vs. Randy Orton to give the audience a breather.
Adding these bouts would help elevate the pay-per-view, accentuating the main events. It will be Bryan, Orton, Alberto Del Rio, John Cena and others who provide the biggest thrills, but Hell in a Cell will be a better show overall with these side dishes included.
This article is
What is the duplicate article?
Why is this article offensive?
Where is this article plagiarized from?
Why is this article poorly edited?