Sir Alex Ferguson and the 8 Most Controversial Football Autobiographies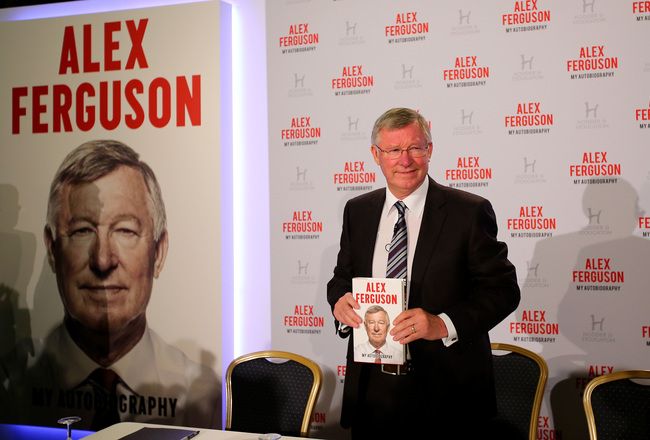 Clive Rose/Getty Images
The football world has been waiting with baited breath for the release of Sir Alex Ferguson's second autobiography, which covers the period since his first tome in 1999.
In terms of controversy, the Scottish legend has not disappointed us.
As the various live blogs from newspaper journalists poring over the book have shown us, Fergie lacerates David Beckham, Roy Keane, Wayne Rooney, Steven Gerrard, Frank Lampard and many more.
Ferguson, of course, isn't the first figure in football to put contentious words on the page. Here are eight of the top controversial autobiographies from the beautiful game...
Roy Keane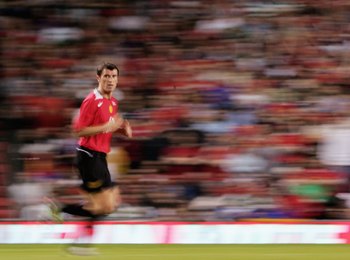 Laurence Griffiths/Getty Images
In 2002, Roy Keane fanned his own flames of controversy with the release of Keane: The Autobiography.
Stories about his time at Nottingham Forest under Brian Clough—the manager who once punched him in the face—a fight with Mick McCarthy at the 2002 World Cup and love for his dog Triggs were overshadowed by a passage about his career-ending tackle on Alf-Inge Haland:
I'd waited long enough. I f*****g hit him hard. The ball was there (I think). Take that you c**t. And don't ever stand over me sneering about fake injuries.
Keane earned a five-match ban and a £150,000 fine for this admission of premeditated assault, but he remained unrepentant about his actions.
Jamie Carragher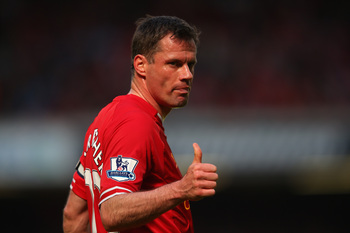 Julian Finney/Getty Images
Jamie Carragher will forever be a hero at Anfield, but the release of his book Carra in 2008 cast him in a controversial light among England fans.
He explained his retirement from the national team because he wanted to spend more time with his family and didn't want to be a fringe player.
He also much preferred to turn out in the red of Liverpool:
Whenever I returned home from disappointing England experiences one unshakeable, overriding thought pushed itself to the forefront of my mind, no matter how much the rest of the nation mourned. 'At least it wasn't Liverpool,' I'd repeat to myself, over and over.

This attitude might have been deemed as unpatriotic—and awkward when he returned to the England team in 2010—but it endeared him even more to Liverpool fans.

Harry Redknapp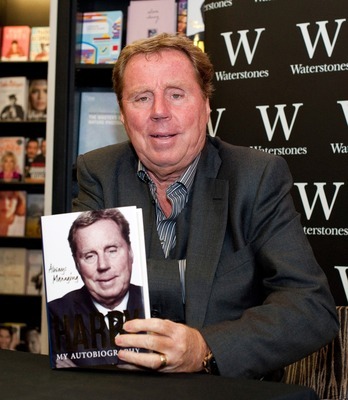 Charlie Crowhurst/Getty Images
Earlier this month, Harry Redknapp released his autobiography Always Managing. Seeing as the QPR boss admitted in court that he cannot read or spell, one must assume it was dictated through the window of a Range Rover to ghost writer Martin Samuels.
Plenty of interesting titbits were revealed when the Daily Mail serialised the book, but the standout section was his apparent outrage at not being shunned for the England job:
I wouldn't trust the FA to show me a good manager if their lives depended on it. How would they know? What clubs have they ever run? Who do they speak to who really knows the game?

This isn't about them giving the England job to me or Roy Hodgson, but English football being run by people who really haven't got a clue. And they get to pick the England manager!
The book has also upset his old pal and assistant Billy Bonds, who claims his description of their relationship is a little liberal with the truth.
Wayne Rooney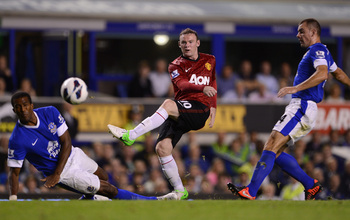 Michael Regan/Getty Images
For a man who does not appear to have strong literary interests, Wayne Rooney is an author of three separate books.
His autobiography My Story So Far in 2006 provoked controversy when he accused Everton manager David Moyes of leaking details of a private conversation to the Liverpool Echo about his reasons for moving to Manchester United in 2004.
When Moyes' legal team opened a libel case, there were concerns the book would be pulped. In the end, Rooney settled out of court with an apology and £500,000 in damages.
No wonder the striker wanted to leave when Moyes came to Old Trafford this summer.
Phillip Lahm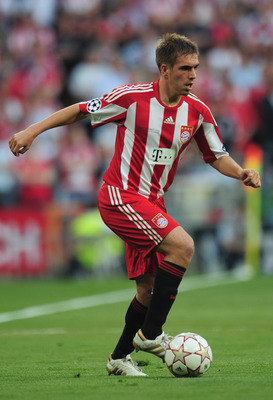 Shaun Botterill/Getty Images
In August 2011, Germany captain Phillip Lahm released Der feine Unterschied: Wie man heute Spitzenfußballer wird (The Subtle Difference: How to Become a Top Footballer).
In discussing the effectiveness of different coaching and training methods, the Bayern Munich star effectively trashed the majority of coaches he had worked under, including Jurgen Klinsmann:
All the players knew after about eight weeks that it would not work under Klinsmann. The rest of the campaign was only about damage control. Essentially we only did fitness training under him and there was very little tactical discussion. The players talked among themselves how they would play before a game.

Well, looks like someone worked his way off of Klinsi's Christmas card list.

Len Shackleton
Known as "The Crown Prince of Soccer," Len Shackleton was the David Brent of the post-World War II game: an entertainer first, then a footballer.
His 1956 autobiography contains hilarious tales of pretending to comb his hair while zipping past defenders and playing one-two passes with the corner flag.
The most noteworthy chapter, however, was titled "The Average Director's Knowledge of Football."
It was a blank page.
Jaap Stam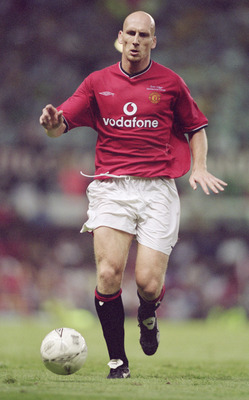 Gary M. Prior/Getty Images
Jaap Stam ended his own Manchester Utd career in 2001 with the release of his book Head to Head.
In it, the Dutchman described what appeared to have been Sir Alex Ferguson tapping him up from PSV:
We had to keep everything under wraps, so the club (PSV) didn't find out about the unofficial approach. We spent most of our 30 minutes just talking about what my plans were and how he'd like me to come to Old Trafford. There was no discussion about positional play, contracts or money. I guess he just wanted to meet me and see what kind of guy I was. He strode into the room, full of confidence and smiling broadly. 'Jaap, I want you to play for Manchester United,' he said. `I want you to command our back line and help us to win the Champions League.'
Soon after, Stam was shipped off to Lazio and Laurent Blanc was signed as his replacement. Fergie claimed the £16.5 million offer from the Italians was too good to turn down for a 29-year-old, but the Scotsman's anger at the literary revelation must have played its part.
Ashley Cole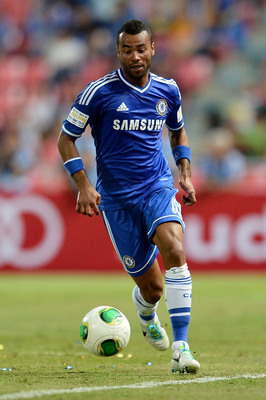 Thananuwat Srirasant/Getty Images
In 2006, Ashley Cole released My Defence—an autobiography with a pun title that seemed to suggest he had a chip on his shoulder about his maligned public persona.
The England defender earned the moniker "Cashley" after retelling an incredulous story about the wages being offered to him at Arsenal:
'They've agreed £55k and this is their best and final offer. Are you happy with that?' When I heard Jonathan repeat the figure of £55k, I nearly swerved off the road. 'He is taking the p*ss, Jonathan!' I yelled down the phone. I was so incensed. I was trembling with anger. I couldn't believe what I'd heard.

In hindsight, admitting that he nearly crashed his car after Arsenal offered £5,000 less than he was demanding wasn't the best way to endear himself to Gunners fans—and the general public.

Keep Reading