What We Learned from the Oct. 21 Edition of Raw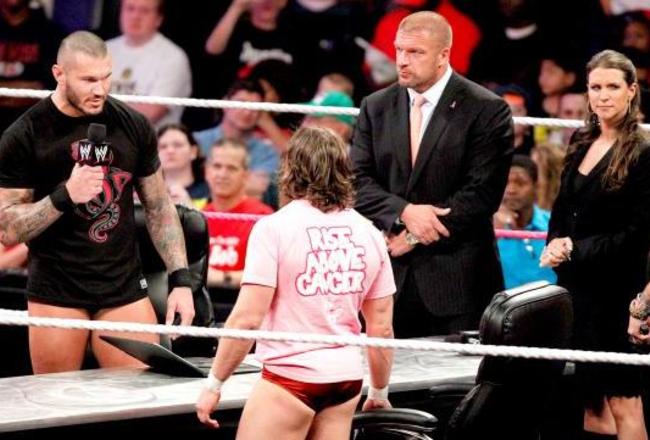 Photo courtesy WWE.com

The final Raw before Hell in a Cell was recorded Monday night, and it certainly left the fans with a few questions before the pay-per-view Sunday.
With one big attempt remaining to try and push Hell in a Cell ahead of Sunday, a solid show was put on with some pretty impressive wrestling—and some interesting storylines.
With Night of Champions ending the way it did, WWE has a lot of effort to put in to try and satisfy the fans who were left feeling robbed of a main event after the WWE Championship match ended in chaos.
So, did Raw deliver? Here, Bleacher Report takes a look at what we learned from the show and what we can expect ahead of Hell in a Cell.
It even includes a bold prediction at the end of the slideshow.
Big E Langston Could End Axel's Run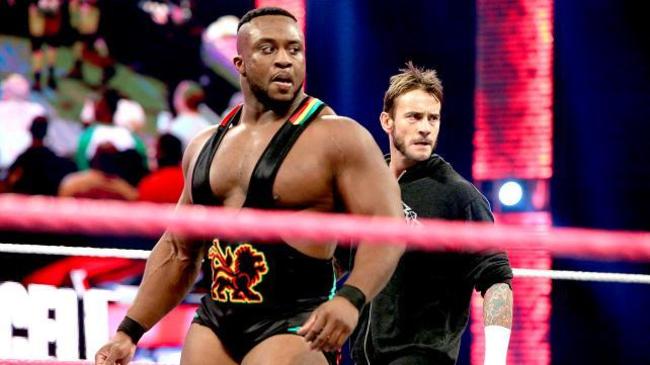 Photo courtesy WWE.com

The new and improved Big E Langston. Or at least, that's what it felt like on Raw this past Monday night.
Since his face turn on SmackDown last week, it feels like Langston has some sort of direction in which to move forward. He was impressive as Dolph Ziggler's henchman, but anyone who has watched NXT will know he was even more impressive as a face.
Having him align with CM Punk is a smart move from creative and will certainly help to get him over with the fans. That was evident in his tag match with Punk against Curtis Axel and Ryback. The pop Langston received when he pinned Axel was pretty impressive.
He has now been pitted in the pre-show against Intercontinental champion Axel, and I wouldn't bet against the newest face in WWE picking up the belt.
All he needs now is to bring back his infamous "five-count," which he used in NXT.
No More John Cena Promos, Please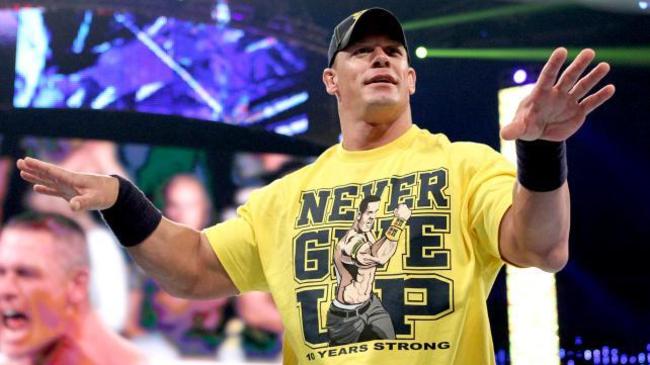 Photo courtesy WWE.com

There is one glaring positive ahead of John Cena's return at Hell in a Cell Sunday.
The excruciating amount of embarrassing Cena promos will hopefully come to an end.
On this week's Raw, we were treated to (or put through the horror of) two of them. The first told the tale of Cena's long path to recovery and how his miraculous return is way ahead of schedule.
The second was a touching reminder of how embarrassing Cena looked on his debut in 2002, before a quick recap of the amount of times he has won numerous titles.
It's looking incredibly likely that the World Heavyweight Championship will be back on Cena's waist come next Monday. At least it will hopefully add some spice to a championship that seems to be becoming a second thought to everyone in the WWE.
Finally, it seemed bizarre that current champion Alberto Del Rio didn't even put in a fleeting appearance on Raw. Not the best way to build up a title match.
Tag Team Delight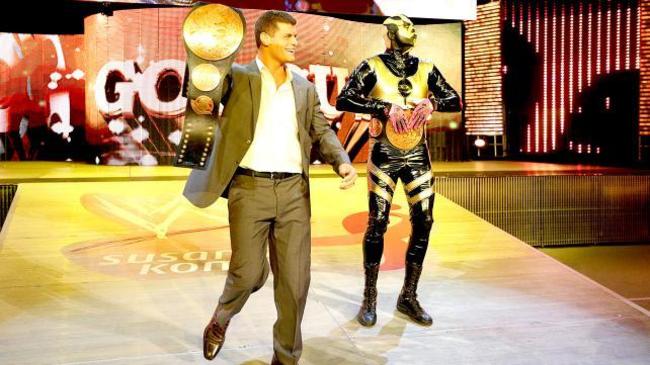 Photo courtesy WWE.com

Like the tag team division? Then you'll have no doubt enjoyed Raw this week.
There were five tag team matches this week, all of them with varying degrees of skill level and different endings.
It was nice to see The Real Americans continue their push forward, even if it was with a victory over the hapless Tons of Funk. Hopefully they can get into the Tag title picture if the Rhodes Brothers retain the belts at Hell in a Cell.
The Divas division was given a nice push, too, as was the upcoming championship match between AJ Lee and Brie Bella, both of whom were in action on Raw. Tamina Snuka is becoming a regular adversary for Lee, and the match itself between those two and the Bella twins was enjoyable, at the very least.
The Miz-Bray Wyatt storyline was also continued without Bray even getting into the ring to wrestle. With the Wyatt Family getting the win over Miz and Kofi Kingston, it enabled Bray to pull off another smart, if not bizarre promo.
It was a shame that a decent match between The Usos and The Shield ended in a no-contest, but it has set up a smart match for Hell in a Cell between those two teams and the defending champions, the Rhodes brothers.
And the aforementioned Punk-Langston victory over Ryback and Curtis Axel not only set the scene for Hell in a Cell, it also opened up a potential rivalry for Ryback and Langston after the pay-per-view.
That was smart booking by creative.
An Ambrose-Bryan Rivalry Would Be Amazing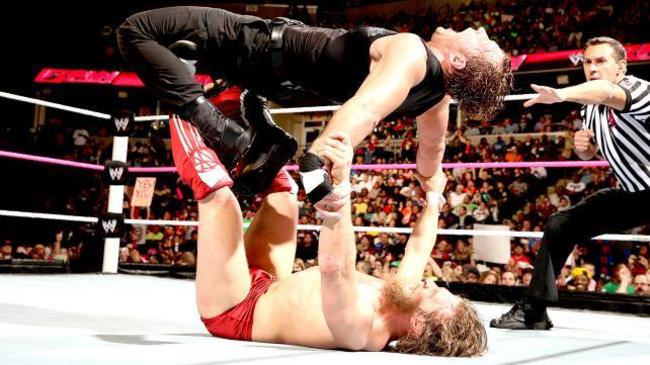 Photo courtesy WWE.com

Dean Ambrose has long been regarded as a potential star in the making. He's a future champion at the top end of the roster, and he's been the lead promo man in The Shield.
On Monday night, he opened up the wrestling aspect of Raw with Daniel Bryan—and they didn't disappoint.
At a match lasting over 15 minutes—which is a good amount for a TV taping of Raw—Bryan and Ambrose went back and forth and delivered a magnificent match for the crowd in Memphis, Tenn.
What made it even more enjoyable is that the anticipated arrival of Reigns and Rollins to bail Ambrose out never came. Clearly, the decision was made to let the two wrestle, and there were some great spots throughout.
Further down the line, a championship rivalry between Bryan and Ambrose would make for brilliant viewing.
Bryan Will Get Screwed Again at HIAC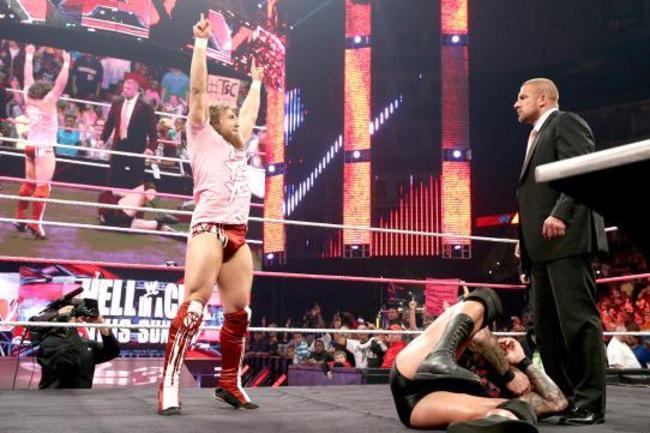 Photo courtesy WWE.com

What a sad ending to Raw. Sad in the way that the ending for the match between Daniel Bryan and Randy Orton at Hell in a Cell looks to be painfully obvious.
Big Show has always been a character who has been involved in numerous face and heel turns. Right now, he's playing a great role as a face, screwing Triple H last week on Raw and even opening the show with a nice promo spot on this week's edition.
What happened at the end of the show, however, leads me to believe that Big Show will be turning on Bryan.
He's been siding with Bryan for a number of weeks now, and after driving a truck into the arena causing the distraction for Bryan to land the running knee to Orton, you can begin to see what will happen.
Expect Big Show turning on Bryan in order to get his job back—or at least, that is my bold prediction.
And if that doesn't happen, it will be Shawn Michaels who turns his back on the man he trained as a youngster. Michaels looks to be aligning with Bryan in the run-up to the pay-per-view, possibly leading into the classic switch to the other side at the big event.
Agree? Disagree? Get involved and leave your comments below.
Keep Reading