Manchester United head into their Champions League clash with Real Sociedad seeking a spark. It's been a frustrating start to the campaign for the defending Premier League champions, and David Moyes is having trouble getting the club back to that level.
Real Sociedad should pose an interesting challenge. The Erreala currently sit in the Group A basement as the only squad without a win through the first two fixtures. So they will be pushing hard for three points to get back in the mix for the knockout rounds.
As if Sociedad didn't provide a big enough challenge, United are also dealing with injury concerns heading into the match, per ESPN FC. Rio Ferdinand, Nemanja Vidic, Danny Welbeck and Tom Cleverley are dealing with various ailments, putting another hurdle between the club and a victory.
Let's check out all the key information for what should be an intriguing encounter, followed by a look at the top storyline and a match prediction.
What's your prediction for the UCL match?
Where: Old Trafford in Greater Manchester, England
When: Wednesday, Oct. 23 at 2:45 p.m. ET (7:45 p.m. BST)
Watch: Fox Sports 1 and Sky Sports 2
Live Stream: Fox Soccer 2Go
Match Forecast (via Bloomberg Sports)
Manchester United: 64.4 percent
Real Sociedad: 13.1 percent
Draw: 22.5 percent
Top Storyline: How will United fare against a desperate Real Sociedad side?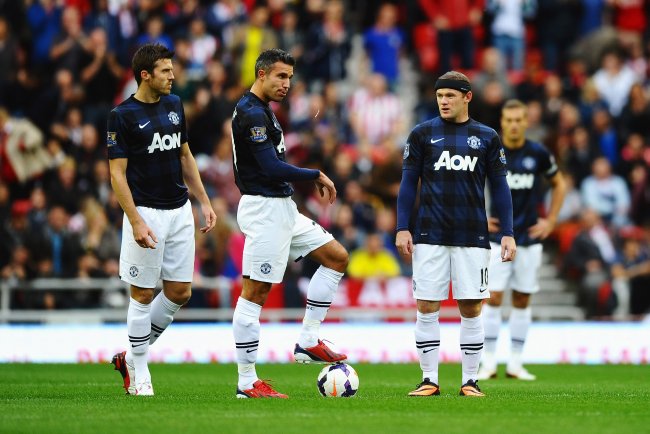 /Getty Images
The latest troublesome result for United came against Southampton over the weekend. The Red Devils enjoyed stretches of strong play but failed to put the underdog side away, and the Saints were able to get a late equalizer from Adam Lallana.
It's been a lingering issue for United in the early going. Matches where they would have earned three points last season are suddenly turning into draws. And matches where the club earned draws en route to the title are now losses, and the result is a spot in the middle of the table.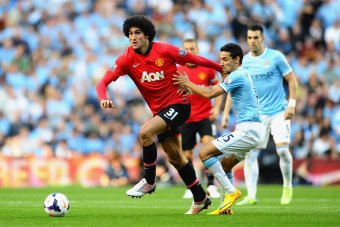 /Getty Images
Talent isn't an issue. In fact, United might have finally found the right attacking combination, led by Robin van Persie and Wayne Rooney with support from Nani and rising star Adnan Januzaj. But building confidence and chemistry within the squad is still a work in progress.
Sociedad should understand two things heading into the match. Most importantly, they need a win to reverse the direction of the group after a couple early losses. But also knowing United have been struggling to find top form should bolster their hopes of stealing a victory at Old Trafford.
On the flip side, Manchester United know the Erreala will probably take more chances than normal. So Marouane Fellaini's efforts to keep things under control in the middle of the pitch will be crucial, especially in the first 15 minutes.
It's a match United should win, but they can't afford another lapse against a squad desperate for a win.
Prediction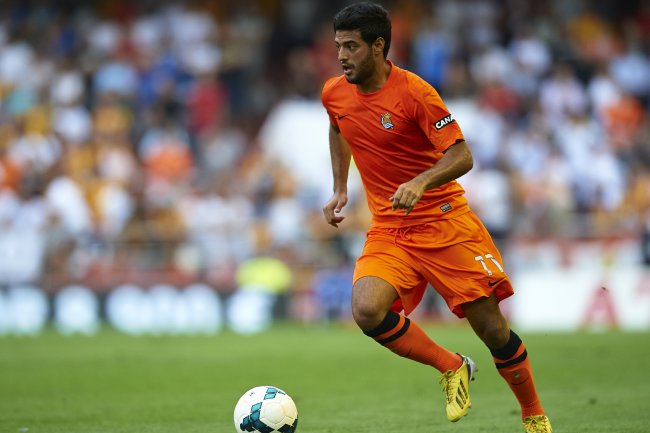 /Getty Images
Manchester United are the more talented side and get to play at home. In other words, anything less than a win would be a disappointment. Van Persie, Rooney and Co. must rediscover that killer instinct in the final third to make it happen.
If Sociedad are going to pull off the upset, getting off to a strong start, beginning with Carlos Vela, is paramount. Ultimately, they should be able to seriously challenge the Red Devils, but expect United to weather the early storm before taking control of the match in the second half.
Manchester United 2, Real Sociedad 1