Jared Allen Reaches Around Giants O-Lineman to Sack Eli Manning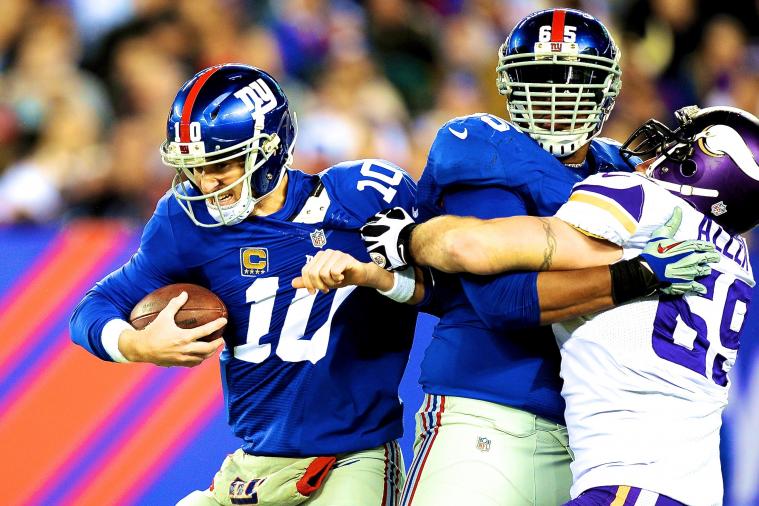 Minnesota Vikings star Jared Allen continues to amaze. On Monday night, he stopped Eli Manning in his tracks. Oh, yeah, Allen also had to reach around a Giants offensive lineman to do so.
Here's another look at the incredible sack:
Manning's face says it all.