Ranking the 10 Worst Comebacks in WWE History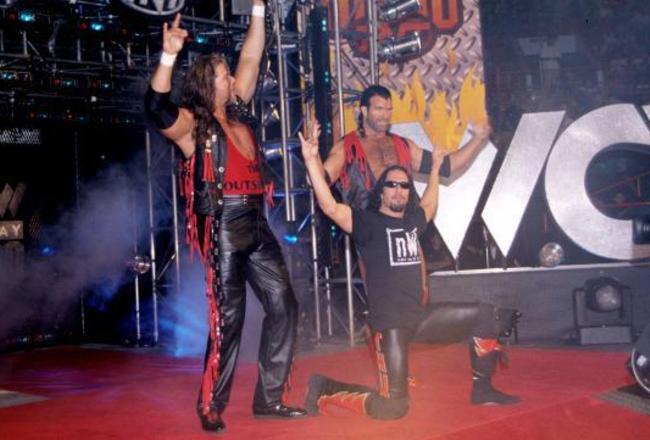 Nash, Hall and Xpac in WCW (from WWE.com)

Regrettably, not all WWE comebacks have been a resounding success. In fact, quite a few heavily hyped returns have not only failed to live up to expectations but flopped big time—usually due to bad booking or lackluster performances.
Factoring in just how disastrous their returns were, let's take a look at, and rank, the 10 most embarrassing examples in company history.
There's no doubt these guys—and girls—would have been a whole lot better off staying away in hindsight.
10. The Bella Twins (2013)
After being gone for almost a year, the Bella Twins made their, erm, long-awaited return to WWE in March of 2013.
Nikki and Brie didn't do much—if anything—for the division. And while the pair's E! reality show Total Divas has delivered decent ratings, it hasn't done much to boost their profile in wrestling. Fans have remained largely indifferent to the sisters.
A lukewarm face turn hasn't helped, either, nor has involving Brie in the Daniel Bryan/Randy Orton feud (note to Brie: acting classes would be a wise investment).
At this point, it looks like the WWE Universe is truly tired of "Twin Magic."
9. Test (2006)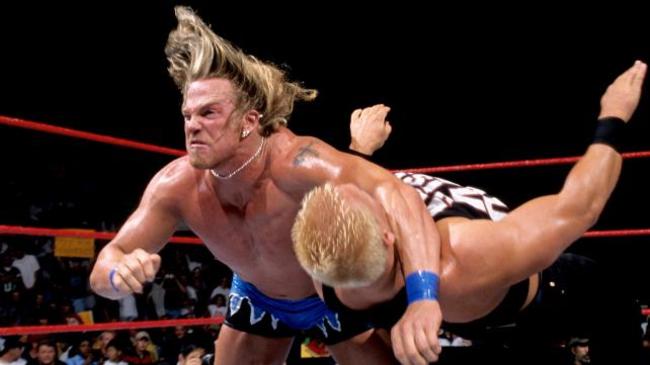 Test on ECW (from WWE.com)

When Andrew "Test" Martin returned to WWE in 2006, many hoped the former bodyguard would finally fulfill the potential he failed to live up to during his disappointing 1998-2004 run.
While Martin was initially built up as a top challenger on ECW, mediocre booking, some terrible promo work on his part and an embarrassing wellness suspension badly hindered his career.
The star couldn't gain any real momentum during his second stint with Vince McMahon. Subsequently, few were surprised when he and the company parted ways the following year.
8. Curtis Axel (2013)
OK, so Joe "Michael McGillicutty" Hennig never technically left WWE. But the third-generation star was taken off of television (he wasn't exactly doing much) for several months and repacked as "Curtis Axel." Per the storyline, he then became the latest Paul Heyman Guy.
Sadly, the personality flaws that caused Hennig to flounder in the lower midcard in the first place are still abundantly clear this time around, too. Not only is the star easily upstaged by Heyman, he doesn't appear to have anything close to the charisma or presence needed to be a top guy.
7. Trish Stratus (2011)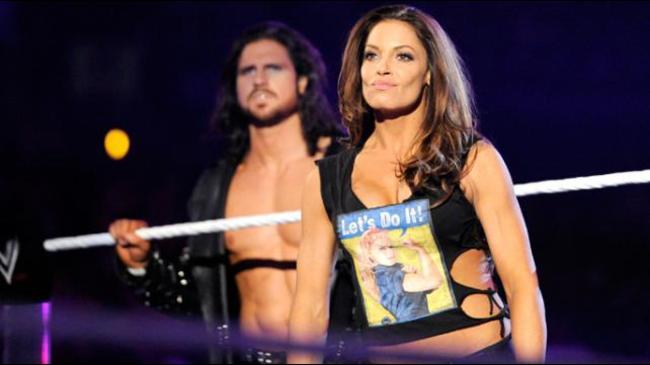 Trish at WrestleMania (from WWE.com)

After five years out of the business, famous women's wrestler Trish Stratus decided to make something of a comeback in early 2011 as friend and protector to Jersey Shore star Snooki, assisting the celebrity in her battles with evil duo LayCool.
Whether it was due to ring rust or the mediocre storyline, Stratus just didn't seem like the star she once was, something made clear by the resounding silence she often came out to on Raw and pay-per-view. It was almost astounding how much charisma and shine she appeared to have lost.
Soon after Stratus's participation in the (rather awful) six-person tag team match at WrestleMania 27, she disappeared from WWE TV. It wasn't exactly a major loss.
6. Rob Van Dam (2013)
Rob Van Dam returned to WWE at Money in the Bank this year after a six-year absence amidst much fanfare and hype. Many of his fans no doubt hoped that Van Dam—who never truly lived up to his potential during his first stint from 2001 to 2007—could finally establish himself as a part of WWE's main event.
Unfortunately, this didn't exactly happen. Van Dam was stuck in a going-nowhere feud with World Heavyweight champion Alberto Del Rio and suffered loss after loss on TV before his short-term contract expired last month.
Reports emerged, which he later denied on Twitter, that the wrestler was deeply unhappy with his treatment in WWE and didn't intend to come back. Ideally, if he does return in a few months, he'll have more success than he did this time around.
5. Kevin Nash (2002)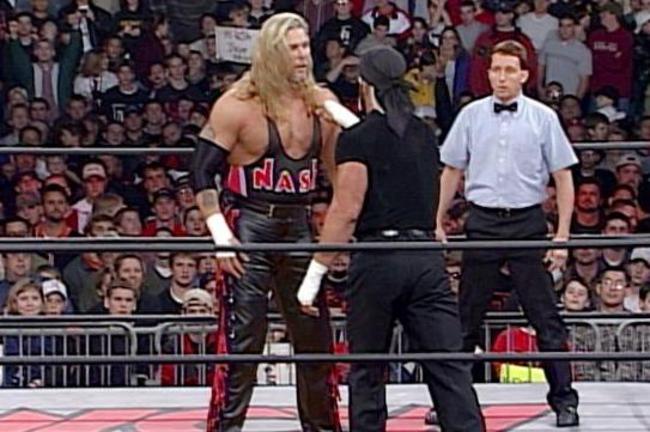 Nash confronts Hogan (from WWE.com)

No one could with a modicum of sense have been expecting much when the aging, broken-down Kevin Nash returned to WWE in 2002. But even by these low-level standards, the former WWE star's 2002-2003 run still managed to be horrendous.
Anyone remember his woeful and never-ending feud with Triple H? No? Well, that's probably for the best. Not to mention Nash's almost-comical habit of getting injured seemingly every other month to the point that it became an in-joke on WWE television.
4. Bret Hart (2010)
Big things were expected for Bret Hart's wrestling return against Vince McMahon at WrestleMania 26.
OK, so his well-publicized post-concussion syndrome and ailing injuries meant that Hart wasn't going to be able to do a whole lot physically, but still, this was the long-awaited showdown between him and Mr. McMahon. The culmination of the entire Montreal Screwjob saga, it was bound to be a big deal, right?
Well, no.
The bout between McMahon and Hart at WrestleMania was absolutely atrocious. Like, a credible Worst Match of the Year candidate.
Bret and Vince were also burdened with some of most perplexing psychology ever, as all the Hart family members surrounded the ring and took various brutal shots at the outnumbered WWE owner, who was unable to fight back at all.
You ended up sympathizing with the supposedly evil Vince and hating the Harts for being such horrible bullies to an utterly defenseless old man.
3. Sable (2003)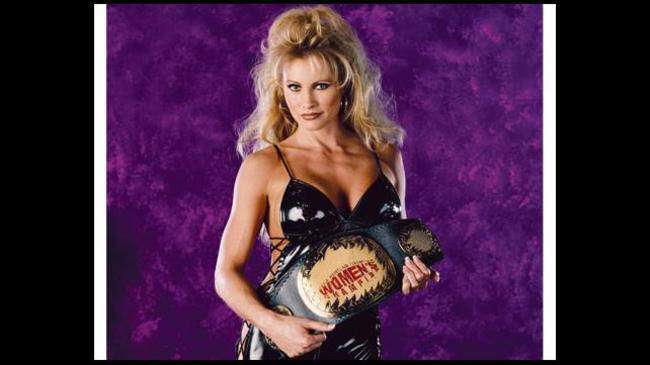 Sable (from WWE.com)

In 1998, Rena "Sable" Mero was one of the wrestling's biggest stars. Her physical attractiveness, as well as her willingness to wear some of the most revealing outfits possible, made her a huge sex symbol to fans. She was essentially a wrestling version of Baywatch icon Pamela Anderson.
And when Sable parted ways with the company in 1999 to pursue outside interests, it felt like WWE had lost a fairly significant part of its act.
Likely hoping to recreate her 90's success, Vince McMahon made the call to bring back Sable in early 2003. Alas, times had changed, and the former WWF Women's champion didn't come off as nearly a big a deal as she had the first time around. What was once raunchy and cutting edge now seemed passé. Terrible angles (and matches) with the likes of Torrie Wilson and Stephanie McMahon didn't help matters.
Unsurprisingly, the two-time Playboy cover girl was quietly released from the company the following year.
2. Scott Hall (2002)
Scott Hall, with Hulk Hogan and Kevin Nash in 2002 (from WWE.com)

WWE decided to sign Scott Hall back in February 2002 as part of the nWo act with Hulk Hogan and Kevin Nash.
On paper, it seemed like a dreadful idea. Hall's personal problems were well known by that point—he'd been struggling for years with drugs and alcohol and been arrested more than once while he was in WCW—and trusting him in such a high-profile role looked rather foolish on the company's part.
Turned out it was.
Hall ended up being fired by WWE in May after the notorious "Plane Ride from Hell." He lasted just four months on the main roster.
1. Tensai (2012)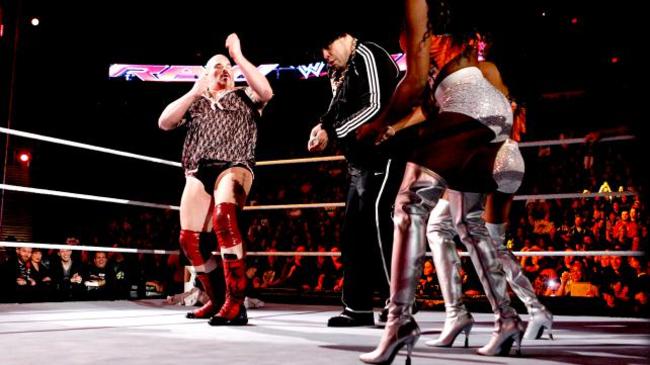 Tensai, dancing with Brodus Clay

When Matt Bloom (formerly A-Train) made his return to WWE in April 2012, big things were predicted. After all, during his time wrestling in Japan, the star had hugely improved as a wrestler, eventually blossoming into one of the best monster heels in the industry.
Sadly, Bloom ended up stuck with the horrible—and totally out-dated—"Tenasi" gimmick, and his career went nowhere. His wrestling contributions weren't exactly out of this world, either, with Bloom seemingly struggling to readjust to the American in-ring style.
The star was further troubled when he made a deeply controversial joke on his official Tout account regarding his manager, Sakamoto.
Pretty soon, Bloom found himself reduced to dancing (badly) in lingerie on-air and serving as comedy act Brodus Clay's sidekick. What a waste.
Keep Reading