Former Buccaneers Star Dexter Jackson Has Issues with Head Coach Greg Schiano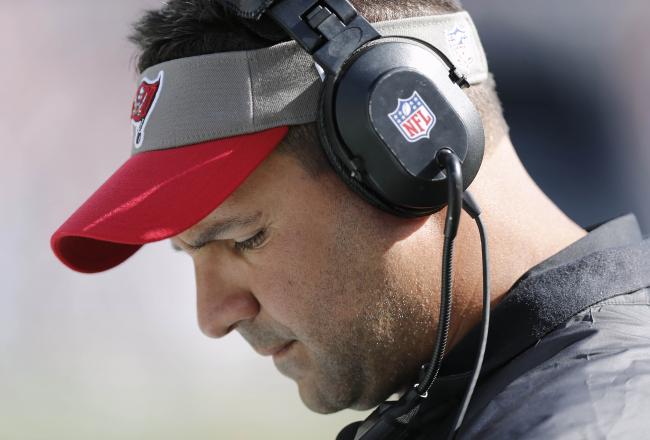 Winslow Townson/Getty Images
Dexter Jackson feels slighted by the organization he once helped to win a Super Bowl. As you will soon see, that organization feels slightly different about the former safety's version of the story.
CBS Tampa Bay's Justin Pawlowski reports on comments Jackson made ahead of the Tampa Bay Buccaneers' game on Sunday when he appeared on Game Day Uncensored for 98.7 The Fan.
Pawlowski transcribed some of the more pertinent parts of an intriguing interview. Audio of the exchange can be found over on CBS Tampa Bay.
Jackson, who was MVP of the Buccaneers' Super Bowl XXXVII triumph, sounded off on an odd exchange he once had when he was asked to leave the premises.
While he was used to taking in practices of his former team, he found that hasn't been the case under coach Greg Schiano's watch.
Schiano sent his guy over to run me out of practice one day. This guy said, 'Who are you? What are you doing here? You can't be here.' I said, 'go get the Glazers if you want me to leave.' He (Schiano) tried to run me out.
The other startling admission is that the team suddenly has an issue with kids showing up at the premises, because Jackson was asked not to bring them around anymore. At least, that's what the 36-year-old who played 10 seasons in the NFL had to say.
I usually bring kids to One Buc Place, 4th and 5th graders in Hillsborough County and Pinellas County doing my case management work with a lot of youth in this area. They told me to stop bringing kids on Friday because I'm distracting professional players.

I'm distracting professional players by bringing kids who have succeeded in school, did well, stayed out of trouble, and they're a distraction?...If they're a distraction, I'm worried about fans during away games. How can that be a distraction?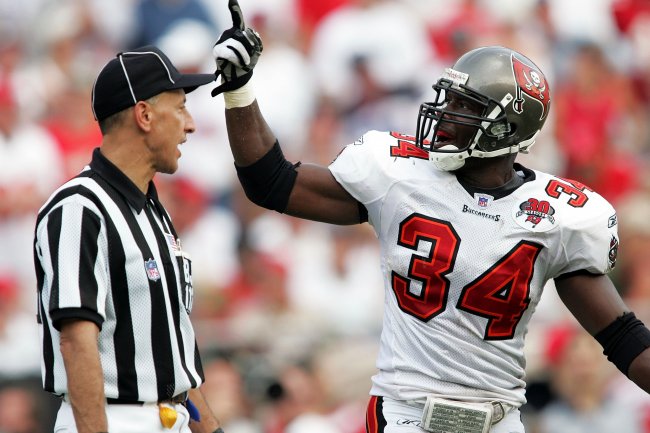 Doug Benc/Getty Images
As we all know, there are two sides to every story, and the organization wants to answer some of Jackson's claims, more specifically the two aforementioned statements.
NBC Sports' Mike Florio received word from Bucs Director of Communications Nelson Luis, who had this to say in regards to Jackson being asked to leave a past practice.
Dexter showed up unannounced at the facility during a Saturday walk thru before our game against the Philadelphia Eagles last season. Because he wasn't expected, one of the football staffers, who had never met Dexter, approached him and asked if he could help him. Dexter said that he was a former player and that he had been told he could come out whenever he wanted. The staffer explained that we would be happy to have him out at the facility but that the usual protocol with former players is to tell us they are coming. Dexter was allowed to stay for the remainder of practice and actually spent a few minutes after practice on the field with a couple of the players and was formally introduced to Coach Schiano.
Now as far as the comment that children were a distraction, Luis continues in an email to Florio, stating the issue was the team already has a time set for such endeavors.
We have an established community program that allows select groups of elementary school students to take tours of One Buccaneer Place as an incentive program. The tours are conducted on Tuesdays because that is the player's day off and allows access to many of the most compelling areas of the facility such as the locker room, training room, weight room, etc. The Buccaneer organization is deeply committed to children and education as the core of our community relations platforms and coach Schiano has been supportive of our efforts in those areas...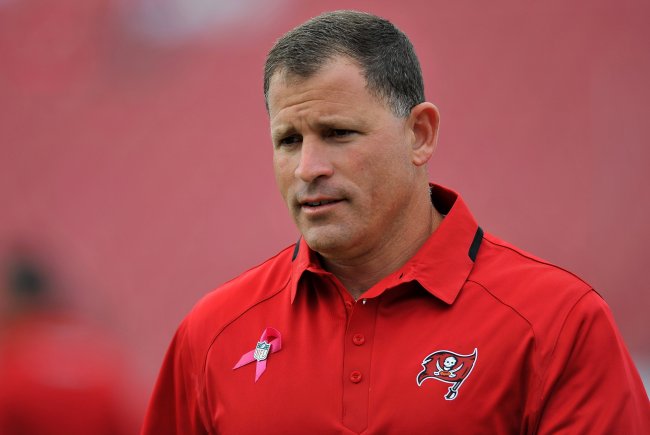 Steve Mitchell-USA TODAY Sports
Luis goes on to applaud Jackson for his work with children and adds, "We would have been happy to work with Dexter to find an appropriate day and time to assist him with the commendable work he is doing with his children in the community."
It's clear that Jackson sees things far differently. Not only does he view the organization as heading on a downwards spiral under Schiano, as he states in the early portion of the interview, he certainly feels disrespected.
Perhaps this is just one of those off-the-wall storylines that come in tandem with a horrible start to the season. Nobody is happy, and a losing streak offers a platform for the more vocal of disgruntled parties.
Tampa Bay is now 0-6 after dropping their game to the Falcons on Sunday, 31-23.
For the Buccaneers, it's definitely time to embrace parts of your past, especially the more successful aspects of your history—any amount of good karma can only help at his point of the season.
For Jackson, perhaps you just ring up the team before you stop by next time. Sure, if anyone should be able to stop by unannounced, it would be you. But it's not really that big of an issue to just phone.
Now we don't want to hear anything but nice things from either of you for the rest of the season.
Hit me up on Twitter:
This article is
What is the duplicate article?
Why is this article offensive?
Where is this article plagiarized from?
Why is this article poorly edited?