WWE Hell in a Cell 2013: Biggest Questions That Must Be Answered Before PPV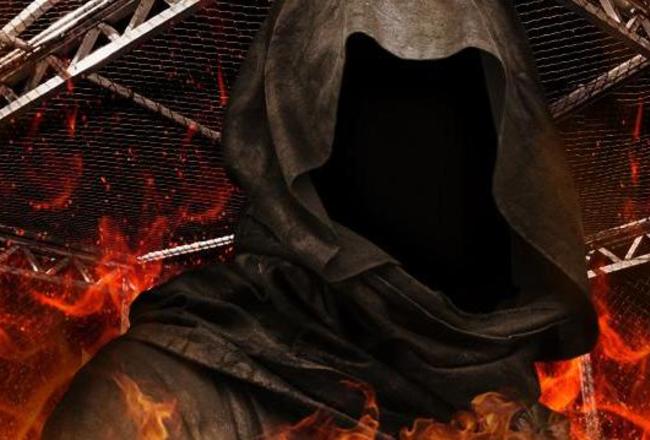 Image by WWE.com

WWE Hell in a Cell is coming up this Sunday, broadcast live on pay-per-view from Miami, Florida. It's the third PPV event in six weeks, so to say the last couple months have been busy would be quite the understatement.
There are a bunch of wild cards going into the show:
John Cena is making a quick return from an injury.
Two major feuds/programs look to be coming to an end.
Most of the card hasn't been announced yet.
And so on.
With that in mind, let's take a look at some of the issues that are hopefully addressed this week on the last Raw and SmackDown shows before the PPV event.
What Can We Expect from John Cena in the Ring?
Since John Cena appears to have superhuman healing powers, the answer appears to be that he'll be about the same as he usually is. Still, he's returning from a major injury, so there's no way to be sure.
After his previous major injuries, Cena didn't have any noticeable ring rust. In addition, the torn triceps put him out of action for less time than his torn pectoral muscle and neck injury did. I'm sure he's also working on getting his timing back at the WWE Performance Center, too.
For better or for worse, it'll be like he never left.
Do Daniel Bryan and Randy Orton Know How Badly Their Previous Matches Fell Flat?
Even setting the finishes aside, the first two Daniel Bryan PPV main events have been really disappointing. The Night of Champions match was like a house show main event: Very good, but more professional and polished than it was great. At Battleground, they had just started the big Daniel Bryan 10 minute stretch to the finish when Big Show interfered and the match ended without a referee actually making a decision.
The best match they've had together wasn't even part of this feud. It was at the end of June when Bryan beat Orton in a street fight, which was designed as the match that would make Bryan a legitimate contender to face John Cena for the WWE Championship.
Their Hell in a Cell match this Sunday is likely the end of the feud for now, as Bryan cleanly winning the title after constantly being screwed for months is the only sane direction, plus there's no automatic rematch since there's no champion. They need to hit this one out of the park to kick off Bryan's title reign, hopefully re-start WWE's streak of good PPV events, and maybe even re-establish the Hell in a Cell PPV.
Are WWE Fans Willing and Ready to Pay for This Show?
This is the third WWE PPV event in six weeks. After that, WWE goes back to a more sane PPV schedule through the end of the year.
The recently released WWE Superstars Poster Calendar for 2014 also revealed that next year, there won't be anything like this, as the only calendar month with two PPV events will be June, but the two shows will be four weeks apart. There will be some three week gaps, but it looks like WWE tried their best to set up four week gaps whenever they could.
Still, that's all in the future. Right now, WWE fans are overwhelmed. Not only is this the third PPV show in six weeks, but the previous two shows weren't very good. It would be one thing if WWE was in the middle of a streak of hot shows and the quality was almost guaranteed like it had been through SummerSlam, but after Night of Champions and Battleground, it's a lot more questionable.
Hell, after Battleground went off the air, the First Niagara Center was filled with "REFUND!" and "BULLSH--!" chants. Granted, most of those fans paid more than the PPV customers, but they're a decent representative sample of the reaction to the show.
I guess it comes down to whether or not a significant number of fans who buy every month decided to skip Night of Champions and/or Battleground, maybe with the idea that Hell in a Cell would be better.
What Other Matches Will Be Added to the Card?
Hopefully WWE lays out the whole card on Raw and SmackDown this week, because the unadvertised matches on PPV can really deflate a crowd. It would be one thing if they were good, but as of late they've been matches like The Miz vs Fandango. Even if I don't want to see them in any form, they're a little more palatable if you know to expect them.
It seems likely that a tag title match will be added, likely in the form of the Rhodes brothers vs The Shield vs The Usos. The Divas' division is moving in the direction of another AJ Lee vs Brie Bella title match, too.
After that, I'm not really sure what else there is. They're not adding something like Triple H vs Big Show six days out. Dean Ambrose's series with Dolph Ziggler ended pretty definitively on Main Event last week and Curtis Axel vs R-Truth has run out of steam, so the secondary singles titles don't have clear challengers.
Even if all of the other matches aren't announced tonight, we'll probably know what direction WWE is heading in for matches that will be announced on SmackDown or at the actual PPV event.
Will Any Extra Stipulations Be Added to CM Punk vs Ryback and Paul Heyman?
As I noted last week, Hell in a Cell is the logical endpoint to the CM Punk vs Paul Heyman feud as it stands now. This was made even more clear last Monday when Punk vs Ryback was changed to Punk vs Ryback and Heyman in a Hell in a Cell match. Punk dispatches of Ryback somehow, and since he's got Heyman in a locked cage, he murderizes him.
Still, with WWE doing their best to convince fans that there will really, truly, finally be a real winner and new WWE Champion in the Randy Orton vs Daniel Bryan feud, I wonder if they have a few touches to add to "guarantee" the end of Heyman in this match, too. Bryan has Orton in a match where there can't be interference, there's a troubleshooting referee, etc.
Once I think about it, I figure the answer is no: Punk guaranteed the slaughter of Heyman at Night of Champions and was delivering until Ryback interfered. It wouldn't work to have him do it again after he wasn't quite able to fulfill his promise six weeks ago.
They'll likely hint at it very strongly, but I don't think they'll go further in actively guaranteeing it. The only way I could see them doing so is if the creative team feels that, even with the role reversal in the heel/face roles, they need to assure fans Punk can legitimately beat Ryback in Hell in a Cell when he couldn't last year.
Will Big Show Still Be "Fired?"
I'm not really sure about this one: Big Show needs to maintain his presence, but neither of the matches relevant to his current storyline (Daniel Bryan vs Randy Orton and whatever the tag title match ends up being) would benefit from his interference.
They could always just have him sitting ringside and not doing anything, just to tease he could do something. When he doesn't need to, he can be happy and cheer for the good guys.
Still, I expect them to do something to keep his storyline going, but I'm not sure what. Hopefully we get a hint on Raw.
If WWE Is Planning the Mega-Happy Ending, Will They Show Their Hand?
If Brie Bella does end up getting a title shot at AJ Lee at Hell in a Cell, then, like last month, there will be a lot of speculation about whether or not both she and her fiance Daniel Bryan will win their title matches. It would be an awesome way to end the show, with Bryan winning the WWE Championship and embracing the love of his life/new WWE Divas Champion as fireworks go off and the show ends.
So if WWE has something like this in mind, how much will they tip their hand on Raw and/or SmackDown? WWE's history with defying fan expectations is complicated, to say the least. If they push it heavily, then I'd lean towards them not doing it. If it's only hinted at or mentioned casually, it's a lot more likely to happen. If they don't mention it at all...well, that one's harder, but I guess I'd go for it happening, as odd as it sounds.
The best chance is probably if we get an occasional, offhand reference like "Wouldn't it be something if Brie Bella and Daniel Bryan both won championships at Hell in a Cell?" during one of their matches on Raw, or even during the rundown of advertised PPV matches. Either way, I hope it happens. It would be a nice way to put Bryan's title win over the top as a huge moment.
Keep Reading