David Moyes has got 20 days to turn Manchester United's season around.
It's a critical period during which every question about United's ambitions and capabilities will be answered.
Come through it, and Moyes will have cause to eye the Premier League title, Capital One Cup and the Champions League knockout rounds.
Don't, and he'll be forced to reassess this season's goals.
In the next 20 days, United face Real Sociedad in the Champions League, home and away.
They play Stoke (home), Fulham (away) and Arsenal (home) in the Premier League. There's also a Capital One Cup tie with Norwich at Old Trafford.
They are six games that Sir Alex Ferguson's United would have expected to win. And if Moyes' United are to be considered genuine trophy contenders, they must do the same.
Two wins against Real Sociedad—Group A's bottom team after two defeats from two—and United will have hit the magic 10 points which almost guarantees Champions League football after Christmas.
But Sociedad will fancy their chances of nicking something at Old Trafford on Wednesday after a 2-1 win at Valencia on Saturday snapped a run of eight games without a win in all competitions.
Victory over Norwich on October 29 will book a place in the fifth round of the Capital One Cup.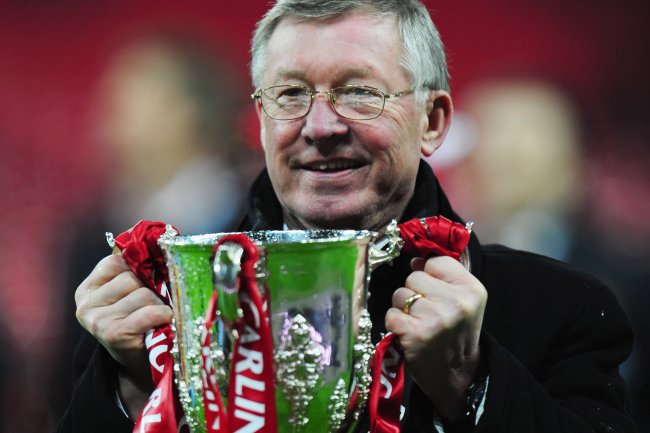 Mike Hewitt/Getty Images
The strength of the team he sent out against Liverpool in the third round suggests Moyes is taking the competition seriously. Ferguson's comments last weekend hint that he would advise that to continue.
The League Cup is fourth on the list of priorities for the top clubs. But that little bit of silverware can make everything look a lot different come the end of the season.
However, Moyes' main concern is the Premier League.
Last season, United dropped 25 points on their way to a record 20th title. Already this season, they've dropped 13. And it's only October.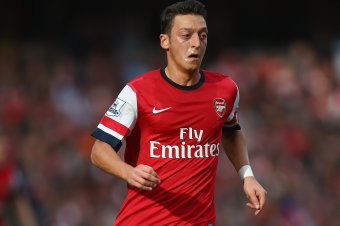 Paul Gilham/Getty Images
If they drop points—any points—against Stoke and Fulham, their title challenge will be all but over even before Arsenal and Mesut Ozil roll into town on November 10.
Win all three and anything is still possible.
Moyes doesn't have to look far for inspiration before he embarks on the make-or-break run of games.
Having watched his team humiliated by City at Old Trafford in October 2011, Ferguson circled the wagons.
He was a master at instilling an "us against the world" mentality, and it was never more in evidence than after that demolition derby.
After the 6-1 defeat, United won their next five games without conceding a goal. They didn't lose again in the league until New Year's Eve.
It's the kind of run Moyes must now put together. And there can be no more excuses.
The fixtures, four of which are at Old Trafford, are winnable, and the distraction of the international breaks are over.
Moyes and his players have six games to show a disappointing start to the season is nothing more than a blip and not a sign of things to come.