World Football Quotes of the Week: Maradona, Toure and Schwarzenegger Speak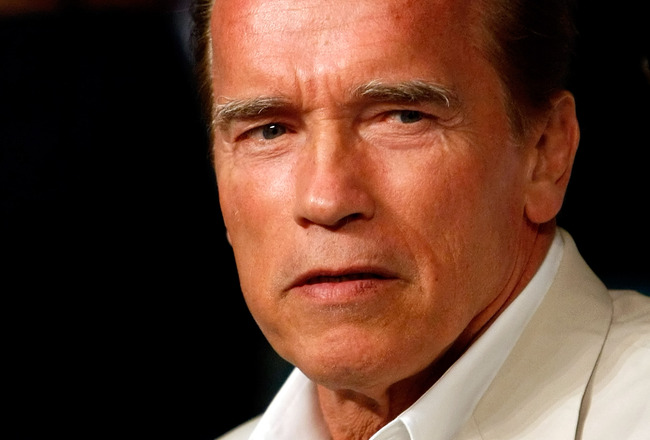 Ethan Miller/Getty Images
Not all that often do the industries of elite football, politics and cinema overlap these days, but it's rarely disappointing when they do.
This edition of World Football's Quotes of the Week features Diego Maradona once again commenting on the Lionel Messi/Cristiano Ronaldo debate, Yaya Toure revealing which bad boy he wants back at Manchester City and Arnold Schwarzenegger picking out his favourite football physique.
Do you really need more reason to proceed on ahead?
Yaya Toure: "Balotelli Is Like a Brother"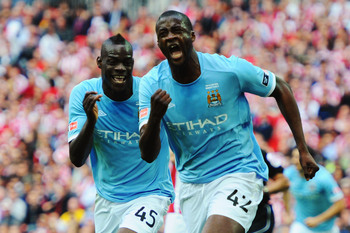 Mike Hewitt/Getty Images
There was mixed reaction to Mario Balotelli's departure from Manchester City and return to Italy. Some pining after his bizarre antics while others were just glad to see him gone.
Former Citizens teammate Yaya Toure undoubtedly falls into the crowd looking more amicably at the AC Milan forward. The Ivorian international recently claimed he'd love to see Balotelli back at the Etihad along with Carlos Tevez.
The Mirror's Derick Allsop reports Toure as saying:
I hope there will be the opportunity for Mario and Carlos to return to Manchester in the Champions League. I'm waiting for them here. When we lost them I felt bad.

Mario is not just a friend, he is like a brother. I like him a lot and I was very unhappy when he went to Milan. The paparazzi followed him everywhere and never left him in peace.

It was difficult for him. I tried to counsel him and help him. Carlos is superb, my favourite striker. I adore him. He is one who works hard, he is a great professional and friend. With him Juve will do very well.
Since moving back to the San Siro, Balotelli has already shown himself to be a much calmer figure, possibly putting his wild-child days behind him.
The world can be glad and sorrowful at the same time.
Arnold Schwarzenegger: "Cristiano Ronaldo Looks Spectacular"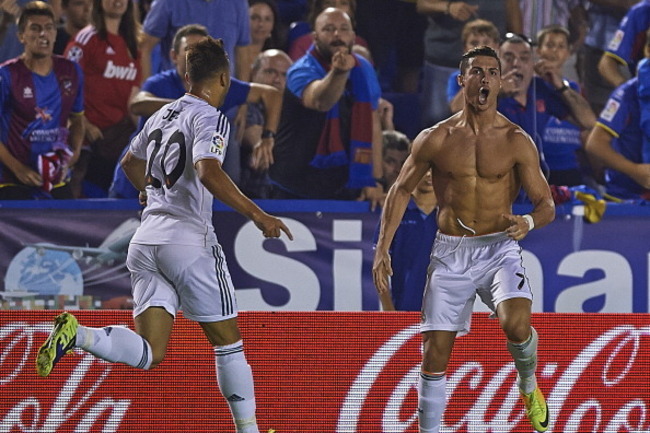 Manuel Queimadelos Alonso/Getty Images
It's not every day that a killing machine sent back from the year 2029, Conan the Barbarian and Major Dutch all tell you that you're in great shape. So when it does happen, you take it.
That was the lesson learned by Cristiano Ronaldo this week, the Portuguese international captain apparently gaining an admirer in seven-time Mr. Olympia winner Arnold Schwarzenegger.
Speaking ahead of this year's Arnold Classic, the Austrian former Governor of California was reported by Goal.com's Andrew Wychrij as saying:
He has a fantastic physique. He has some great abs—he looks spectacular. He looks to be in great shape, so it is clear he's a great footballer.

I don't think he'd be interested in competing in a Mr Olympia. He is interested in being the best player in the world. I was interested in winning the Mr Olympia title. They are two different sports but there is no doubt he is in great shape.
In this modern era where "man crushes," metrosexuality and the appreciation of another man's physique are perfectly acceptable parts of life, Schwarzenegger's comments reign as some of the best one could hope to receive.
Harry Wilson's Grandafather Reacts to His Big Bet Bonus
As Hannibal Smith once said: "I love it when a plan comes together."
One could certainly say that's what happened for Peter Edwards this week, who netted himself a cool £125,000 for a bet that was 13 years in the making.
When his grandson, Liverpool academy youngster Harry Wilson, was but a wee toddler, Edwards placed a bet that the budding babe would one day go onto represent Wales at the full international level.
And so it was written, and so it came to be that 16-year-old Wilson would come on as a substitute against Belgium, giving his grandfather an extravagant payday in the process.
It may have taken its time, but the win goes down as one of the best £50 investments ever.
Diego Maradona: "Me and Messi Better Than Ronaldo and Pele"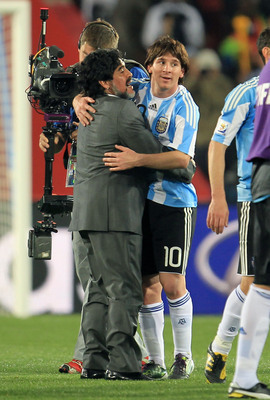 Chris McGrath/Getty Images
Here's something that seems like an age-old debate at this point and one of the most heated debates in the sport to this day: Messi or Ronaldo.
Well, we all know which side of the coin Diego Maradona falls on after the Argentinian legend once again stood up in defence of his compatriot this week.
The former Napoli superstar is alleged by Gazzetta dello Sport (h/t Daily Mail) to have commented further on the matter, recently fanning the flames by bringing himself and Pele into the argument:
I came out on top in terms of votes and the opinions of the fans. Pelé came second,' said Maradona, 'Even in Brazil (Pele came second), where Ayrton Senna was voted the most popular Brazilian sportsperson of all time.

As I've already won so much in my career Pelé's friends needed to give him some sort of recognition (the award of 'Second Best Footballer of the Century'), which really means absolutely nothing!

Today, Leo is the No.1 footballer in the world,' he said, 'Followed by Ronaldo, Neymar and Balotelli and perhaps by a handful of others.

The difference between Cristiano and Messi? Cristiano kicks the ball in a way Messi can't, but Messi has the ability to get through a group of five players, something the Real player just can't do.
Despite the comments, Maradona's is undoubtedly a biased opinion given the subject matter and holds only so much weight in the argument.
One thing's for sure: the Albiceleste legend speaks of a two on two that we'd all pay vast sums of money to watch.
Andros Townsend Reveals Secret Behind His Soaring Form
Andros Townsend's rise has been a marvel to watch. Many are asking "What's his secret?"
Well, it's not any revolutionary supplement and the player isn't taking performance-enhancing drugs, but it is related to matters most illegal.
The Tottenham winger claims that it was his own breach of betting regulations earlier this year that's fired him into form in recent months, encouraging him to "get his head right," as per the Telegraph's Jason Burt:
Last summer was bad for me. I had the chance to go to the Under-21s tournament and obviously, it didn't happen. But it gave me the chance to relax, to think about the season ahead, to get my head right—I have come back stronger. That's what I had planned to do.

I have seen it before where players have had great starts to their international careers and then they have faded—so I can't let that happen. I live for football. I am not one of those who goes out drinking or partying. On a Saturday night, I go home and watch the Spanish football on TV. It's all about the game for me.
Townsend's words are a refreshing change from the coverage that England's elite tend to receive and one can only hope that the Spurs speedster continues his upward trajectory through ranks of both club and country.
The one thing that's for certain is that Townsend will at least continue his development at White Hart Lane after it was revealed that the 22-year-old had put pen to paper over a new four-year contract with Tottenham, per BBC Sport.
Keep Reading