There was a certain inevitability about Southampton's equaliser against Manchester United on Saturday, and the point they secured was well-deserved. Here, we take a look at five important lessons from the game.


Marouane Fellaini Is Not the Answer in Midfield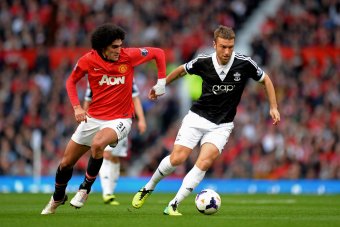 Shaun Botterill/Getty Images
Fellaini may add some much-needed defensive steel to the United midfield, but he has been poor since arriving from Everton.
Any player signing for £27.5 million must be world class — he has to be for that price tag.
Fellaini just isn't.
The most troubling aspect of his play is how frequently he gives the ball away, and in dangerous positions too.
Squawka provide a nifty little illustration of how Fellaini did a good job of breaking up the play against Southampton.
Marouane Fellaini made 4 interceptions in the first half. Excellent pressing by the Belgian. #MUFC pic.twitter.com/jTy2ujTYUi

— Squawka Football (@Squawka) October 19, 2013
But there's not a lot of love for the Belgian elsewhere.
Thought Fellaini looked off the pace earlier. Not quick enough with the ball at his feet and Southampton players breezed past him at times.

— Tom McDermott (@FootballMcD) October 19, 2013
With time, he may settle and find some form. But the way he is playing right now will no doubt force David Moyes' hand in signing another central midfielder in the January transfer window.


David Moyes Doesn't Know His Best XI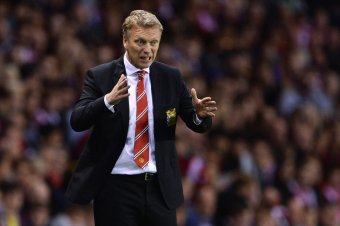 Michael Regan/Getty Images
Manchester United have used 24 different players this season—the most in the Premier League.
They've also played a number of different formations and systems. That much suggests that David Moyes is still tinkering to find his best XI.
Against Southampton, Moyes utilised width and to a certain extent, it worked. Both Wayne Rooney and Robin van Persie had good opportunities to score from crosses out wide, with the former striking the woodwork.
Moyes was left to rue those missed chances in his post-match interview and was disappointed not to get a second goal.
That brings us on nicely United's next problem...


United Lack a Cutting Edge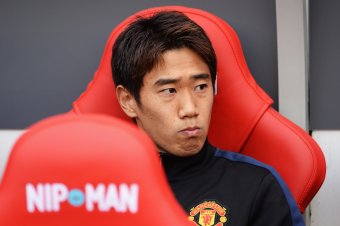 Michael Regan/Getty Images
Since the opening victory against Swansea, United have been poor in the final third and have lacked a cutting edge.
In his post-match interview on Saturday, Moyes described United as having "pockets" of good play. That is just not the United way at Old Trafford.
Shinji Kagawa and Wilfried Zaha could have provided an attacking spark, but were forced to watch.
Still no idea why Kagawa isn't playing for United

— Matt Craig (@MattHDGamer) October 19, 2013
United created chances against Southampton, but there was a lack of fluency and penetration about their play. More importantly, there was no sustained pressure.

Zaha, for some reason, has yet to feature for United. Kagawa has also barely been involved. Both players must be given more of a chance.


Man United are Carrying Too Many Dead Weight Players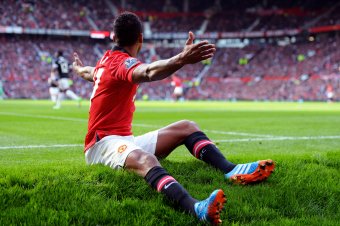 Shaun Botterill/Getty Images
There are far too many players in the United squad who don't contribute enough.
Nani, for instance, was offered a five-year contract in September, per The Guardian.
But for what? He hasn't developed into the player that his early promise suggested. He is not good enough.
Nani has all the gifts a player could want. But his decision making is woeful. His petulance is awful. He frustrates more than excites #MUFC

— MUFC Latest (@MUFCLatestnews) October 20, 2013
Sure, he didn't play his worst game in a United shirt against Southampton. He was bright, and picked out team-mates from a number of cross. Robin van Persie should have scored on one such occasion.
Of course, Nani is not alone. Anderson has shown only infrequent glimpses of what he can do.
Danny Welbeck also came in for criticism on Saturday. He missed an opportunity to square the ball for Rooney, who had a certain goal. Welbeck is different, however, and he will come good.
With Fellaini playing poorly and a dearth of quality elsewhere in the squad, surely Moyes will have to sign players in January.


Adnan Januzaj Is a Genuine Talent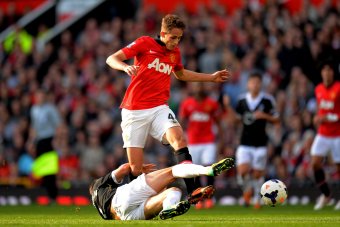 Shaun Botterill/Getty Images
The one positive note from Saturday's game was the continued form of Adnan Januzaj.
The youngster just signed a five-year contract to stay at the club, per Sky Sports, and showed why he deserved the deal against Southampton.
His defence-splitting pass to set Rooney through for United's goal was befitting of the Old Trafford stage. His swerving shot in the second half illustrated the confidence he has right now.
Moyes must be careful, however. He mustn't overuse Januzaj. There will be the temptation to go to him for an attacking spark game after game, when really he needs to be settled in slowly.