Bayern Munich vs. Mainz: 6 Things We Learned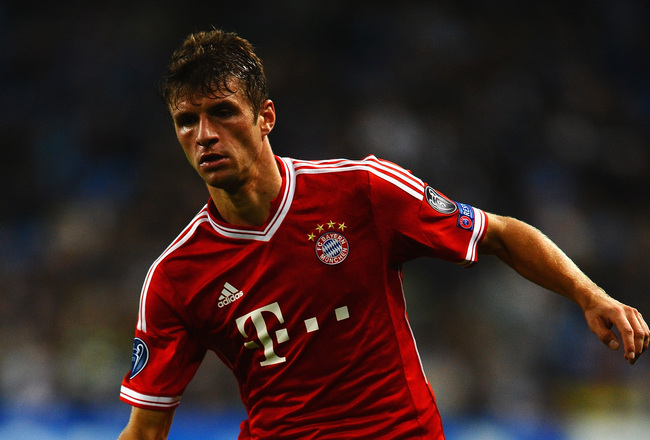 Laurence Griffiths/Getty Images
On a beautiful, sunny Saturday afternoon in Munich, Bayern Munich continued their pursuit of brilliance, this time in in the audience of Mainz 05, with a 3-1 victory to keep them atop of the Bundesliga table.
Thomas Tuchel, the coach of poor Mainz, was initially in an ecstatic mood when Shawn Parker put his side ahead in the first half, only for Bayern to eventually equalise and pull away from their visitors with two goals to spare. It was an irregular start, but a match that ended in yet another victory for the Bavarian champions.
Speaking after the game, Tuchel used an interesting analogy when comparing his own side to the superior firepower of Bayern Munich: "We're here with a Volkswagen Beetle built in seventies against a Formula One car. So it's normal that you're overtaken in the end."
Click "Begin Slideshow" to see what we picked up from the game.
Mario Gotze Finally a Bayern Players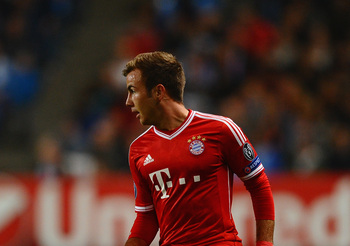 Laurence Griffiths/Getty Images
Although Bayern's win over Mainz wasn't the most unusual result of the weekend, the source of their man of the match was as Mario Gotze finally announced his quality at the Allianz Arena.
The ex-Dortmund playmaker has had a rough start to life in Munich, yet he truly proved his worth on Saturday after coming on after half-time and assisting not only Arjen Robben for the equalising goal but alco Mario Mandzukic for the third goal to ensure all three points.
24 Matches Unbeaten Now for Bayern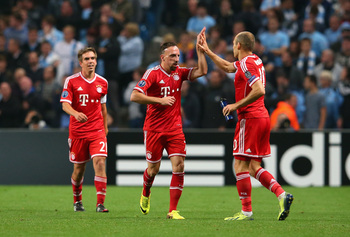 Julian Finney/Getty Images
Saturday's win was useful in a very practical sense for Bayern in terms of keeping them at the top of the Bundesliga table, yet it also proved rather significant as a marker for just where this side are at the moment.
The win over Mainz was Bayern's 34th without defeat in the Bundesliga. It's a record that started with Jupp Heynckes' last season and has been carried on with equal vigour under new coach Pep Guardiola.
Mainz Lose Again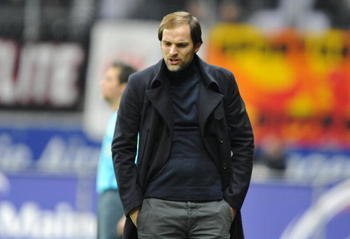 Image courtesy of Bundesliga.com
Thomas Tuchel was in an animated mood after Saturday's defeat to Bayern and had every reason to be after seeing his side fail to win for the sixth straight time in the Bundesliga.
Although Mainz have always enjoyed a relative degree of success under Tuchel, especially against Bayern, this season has seen a turn for the worst as they find themselves slumped in 13th position and just four points above the relegation spots.
Yes, Bayern were always expected to win the game and such a match should always be written off for a club like Mainz, but unless they start picking up points soon, things are going to get a whole lot worse.
Bayern Concede Early Goal, Again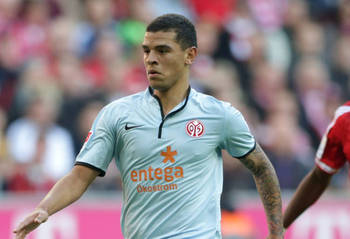 Image courtesy of sports.yahoo.com
Although Shawn Parker's opening goal for Mainz eventually proved ineffective in any pursuit of putting a dent in Bayern's hopes of a winning the game, it was a goal conceded in a fashion that has become all to familiar to most of Munich's faithful this season.
Parker scored in the first half, which was the fourth time in only nine games that a side have managed to put Bayern to the sword so early on in a game. It's a statistic that may not have been possible under previous coach Jupp Heynckes and his strong emphasis on defence.
Dante out for Two Weeks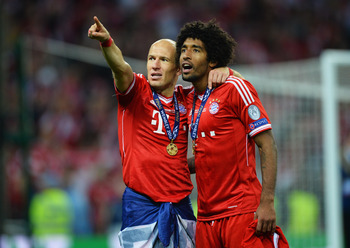 Laurence Griffiths/Getty Images
One downside to this emphatic win was the injury that Bayern central defender Dante picked up during the match which could now leave him out of action for up to two weeks and missing in some of Bayern's most important matches.
The Brazilian has cemented himself in the first team as Bayern's most consistent central defender and will, undoubtedly, miss the midweek Champions League clash against Viktoria Plzen as well as next weekend's showdown against fourth-placed Hertha Berlin.
Bayern Still First in Bundesliga Race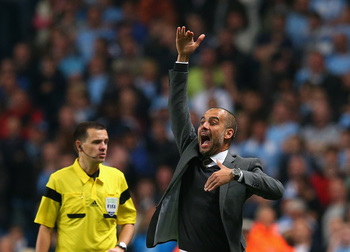 Julian Finney/Getty Images
The most important fact of this weekend's action was, of course, that Bayern Munich are still at the top of the Bundesliga and, quite simply, the best side in Germany at the moment.
Borussia Dortmund and Bayer Leverkusen also won their matches against Hannover and Hoffenheim, respectively, yet the passion and drive that keeps them on Bayern's tail hasn't yet shown us any reason to believe that the German champions come May will be residing outside of Munich.
Keep Reading

FC Bayern Munich: Like this team?