Bill Russell Detained in Airport After Gun Is Found in Luggage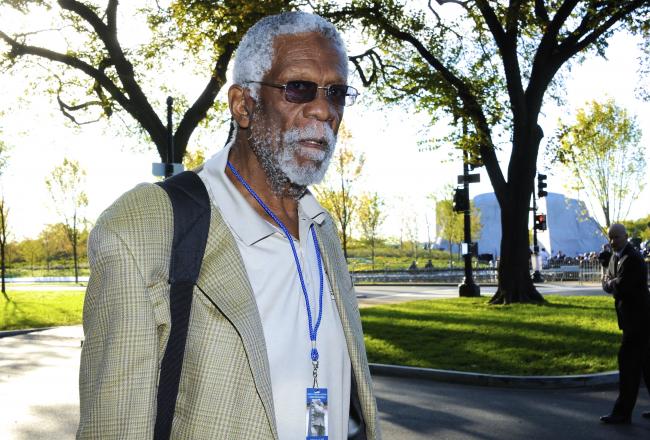 Boston Celtics legend Bill Russell was cited and released Wednesday at a Seattle airport after entering a prohibited area with a loaded gun in his carry-on luggage.

Russell's .38 caliber handgun was found at Sea-Tac International Airport when employees did a routine check, according to a statement released by TSA spokeswoman Lorie Dankers (h/t KiroTV). He was briefly detained and questioned on the scene, but was released once authorities performed a background check and proved he had a permit for the weapon.
The Port of Seattle police department cited Russell on a state weapons charge. Russell has long been a resident of Washington state.
The TSA will also file a civil penalty against Russell, which usually ranges from a $3,000 to $7,500 fine. Dankers did acknowledge, however, that each case can vary and the penalties could increase or decrease based on the situation.
Follow Tyler Conway on Twitter:
UPDATE: Sunday, Oct. 20
Bill Russell released a statement following his firearm incident at the airport, courtesy of Steve Bulpett of the Boston Herald:
Before boarding my flight from Seattle to Boston, I had accidentally left a legal firearm in my bag. I apologize and truly regret the mistake. I was issued a citation by the TSA, whose agents couldn't have been more thorough and professional when dealing with this. I really appreciate their efforts to keep air travel safe.
---Original Text---
Firearms and related materials (such as ammunition) are prohibited as carry-on items, per TSA policy. Only authorized personnel are allowed to carry weapons, though Bill Russell would have been allowed to transport the weapon had he gone through proper protocol.
Russell, who won 11 NBA championships as a player with the Celtics in the 1950s and 1960s, is due back in Boston for the unveiling of a statue inside Boston's City Hall Plaza. The statue was commissioned in 2011, and Russell will be honored in a ceremony expected to be attended by NBA commissioner David Stern, the son and daughter of Celtics coach Red Auerbach, and many other cultural and basketball luminaries.
This honor is the latest for Russell, 79, who also received the Presidential Medal of Freedom in 2011 from President Barack Obama. Russell was a civil rights advocate throughout his career in Boston and is one of the most notable faces who helped break the NBA's color barrier.
Russell also served eight seasons as an NBA coach with the Celtics, Seattle Supersonics and Sacramento Kings, compiling a 341-290 record. He most recently appeared at the 2013 NBA Finals, where he awarded LeBron James with the MVP trophy—which is named in Russell's honor.
This article is
What is the duplicate article?
Why is this article offensive?
Where is this article plagiarized from?
Why is this article poorly edited?