World Series 2013: Power Ranking Potential Pitching Staffs in Fall Classic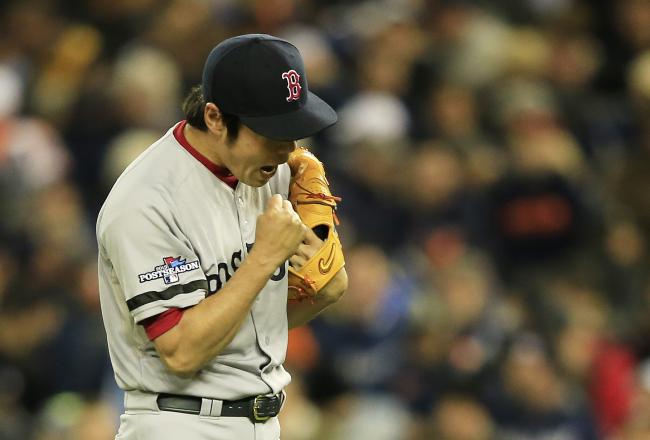 Jamie Squire/Getty Images
First you get the pitching. Then you get the power, and then you get the World Series.
As the cliche goes, good pitching always beats good hitting. Fans have heard it drilled into their heads year after year after year.
That wouldn't be the case if it wasn't true. Time and again you see great offenses felled by a couple of great hurlers.
This postseason has featured a much larger sample of great pitching performances rather than outstanding offensive feats. It's made for some great drama. As little as a single run at times has turned both championship series on their heads.
Fans should expect more of the same in the World Series. The Commissioner's Trophy looks like it will be headed to the team with the best pitching staff.
With that in mind, here is how each team remaining stacks up when it comes to its respective arms arsenal.
3. Detroit Tigers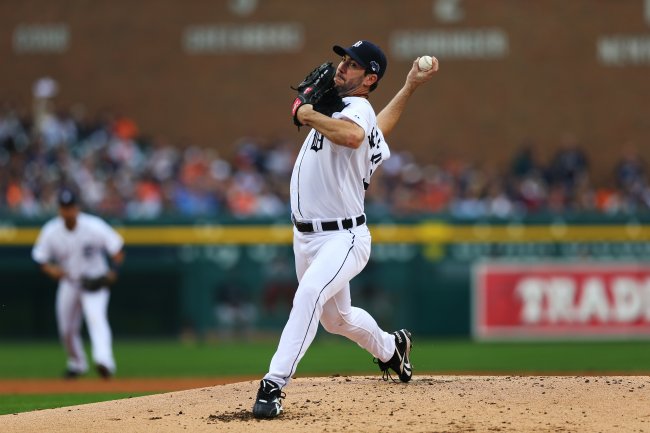 Ronald Martinez/Getty Images
The Tigers bullpen has been a concern from Day 1. Some of the critics got a little extreme before the season. They acted as if Detroit was going to lose the division as a result of not having that stopper in the ninth inning.
Alas, it was able to win the American League Central and then beat the Oakland Athletics in the ALDS. Maybe that bullpen isn't so bad after all.
But you saw what it's capable of in Game 2 of the ALCS. After Max Scherzer pitched seven innings and gave up one run, the bullpen took over and gave up five runs and the ballgame.
That's the worst nightmare for the Tigers, and a very real possibility every night in a pressure cooker like the World Series. Scherzer, Justin Verlander and Anibal Sanchez could pitch gems for six or seven innings and watch as the relievers implode and lose the game.
2. Boston Red Sox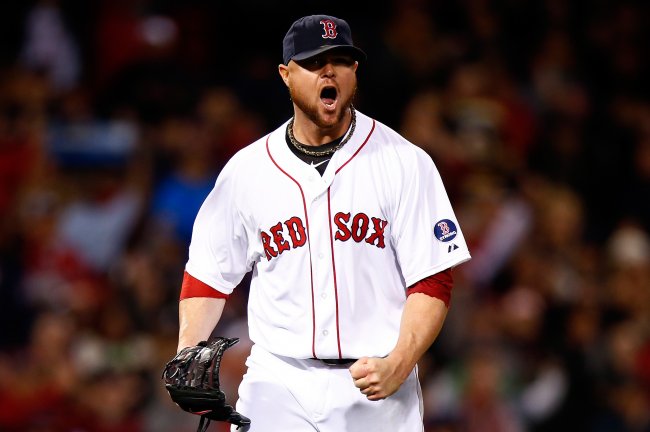 Jared Wickerham/Getty Images
The Boston Red Sox rotation has been of the "bend but don't break" variety. They lack that kind of transcendent ace but get the right performances at the right times.
Who would've thought John Lackey would pitch 6.2 scoreless innings in that 1-0 Game 3 ALCS win? Before that Clay Buchholz managed to have his poor performance in the same game David Ortiz had his grand slam.
The Tigers arguably have the better rotation. Where Boston gets the edge is in the bullpen.
The relievers have yet to let a game get away from them. Craig Breslow, Junichi Tazawa and Felix Doubront have been very good in setup roles.
More importantly, Koji Uehara has been a horse in the postseason. In eight playoff innings, he has given up just one run, while striking out 11 batters. He came on for a five-out save against the Tigers in Game 5 and set the Detroit batters down in order.
1. St. Louis Cardinals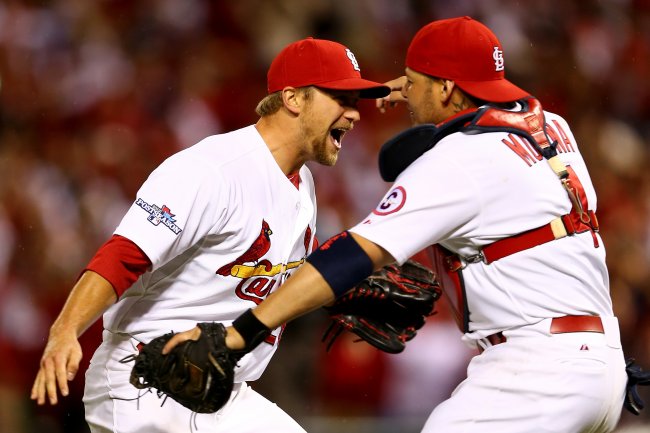 Elsa/Getty Images
As if the St. Louis Cardinals weren't tough enough with one ace on the staff. Opposing teams are probably thinking back to the good old days when just Adam Wainwright was a devastating postseason pitcher. Now they've got Michael Wacha to worry about.
The 22-year-old won the NLCS MVP Award after getting his second win of the series on Friday night, via MLB.
Your 2013 #NLCS MVP: 22-year-old @MichaelWacha. pic.twitter.com/P4EbIipnwm

— MLB (@MLB) October 19, 2013
The Cardinals have a fantastic 1-2 punch between Wainwright and Wacha. The rookie faced off against Clayton Kershaw twice and won both games.
While Lance Lynn wasn't great in the NLDS, he turned things around against the Dodgers. What does it say about St. Louis' rotation that Shelby Miller—a 15-game winner during the regular season—can't even get a postseason start?
Of course, the Cardinals wouldn't be where they are if their bullpen wasn't also fantastic.
Trevor Rosenthal, Randy Choate and Seth Maness have all yet to give up a run during the postseason. Carlos Martinez also has three holds.
This article is
What is the duplicate article?
Why is this article offensive?
Where is this article plagiarized from?
Why is this article poorly edited?