After missing out on a chance to clinch the series in five games, the St. Louis Cardinals travel back home to try to close out the Los Angeles Dodgers in Game 6 of the 2013 NLCS.
Up 3-2, the Cardinals need just one win to reach the World Series. The Dodgers, now playing in their second straight elimination game, have their backs against the wall in what should be a fantastic matchup.
Here's the schedule for the remaining games of the series.
2013 MLB NLCS Schedule

| | | | | | |
| --- | --- | --- | --- | --- | --- |
| Game | Date | Road Team | Home Team | Time (ET) | TV |
| 1 | Friday, Oct. 11 | Dodgers (2) | Cardinals (3) | N/A | N/A |
| 2 | Saturday, Oct. 12 | Dodgers (0) | Cardinals (1) | N/A | N/A |
| 3 | Monday, Oct. 14 | Cardinals (0) | Dodgers (3) | N/A | N/A |
| 4 | Tuesday, Oct. 15 | Cardinals (4) | Dodgers (2) | N/A | N/A |
| 5 | Wednesday, Oct. 16 | Cardinals (4) | Dodgers (6) | N/A | N/A |
| 6 | Friday, Oct. 17 | Dodgers | Cardinals | 8:30 p.m. | TBS |
| 7 (if necessary) | Saturday, Oct. 18 | Dodgers | Cardinals | 8:30 p.m. | TBS |
MLB.com
Pitching Matchups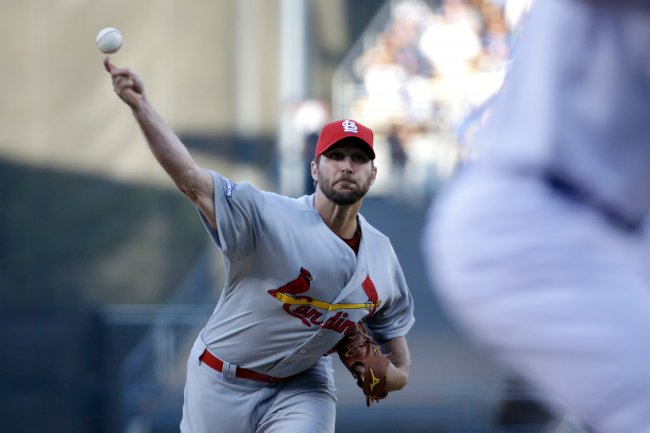 Pool/Getty Images
The Cardinals will trot out Michael Wacha to the mound. The rookie has shown poise beyond his years. In his last start, he threw 6.2 innings of scoreless ball, giving up just five hits to earn the win in Game 2.
Even though his numbers have been great, he has to go up against Clayton Kershaw, the best pitcher in baseball. Kershaw has given up just one earned run in 19 postseason innings. In the regular season, he posted an absolutely stellar 1.83 ERA, along with a minuscule .195 batting average against. If there was one pitcher that the Dodgers would want to put out there with their season on the line, it's Kershaw. The timing is perfect.
If the Dodgers can stave off elimination and force a Game 7, they'll have Hyun-Jin Ryu on the bump. Ryu was fantastic in Game 3, throwing seven innings of shutout ball, holding the Cardinals to just three hits. It was a big improvement over his outing against the Atlanta Braves in the NLDS, where he lasted just three innings, giving up four runs.
The Cardinals, on the other hand, will have Adam Wainwright on the mound. Wainwright is the ultimate big-game pitcher. In his last start, he gave up two runs over seven innings, taking the loss in a pitcher's duel against Ryu. But he's been dominant in the postseason in his career. In 55.2 career postseason innings, Wainwright has a 2.10 ERA and a 0.92 WHIP. This season, he pitched a complete game in Game 5 of the NLDS against the Pittsburgh Pirates, giving up just one run.
Both matchups are fantastic, and this series has featured terrific pitching. That should continue for the rest of the series.
Prediction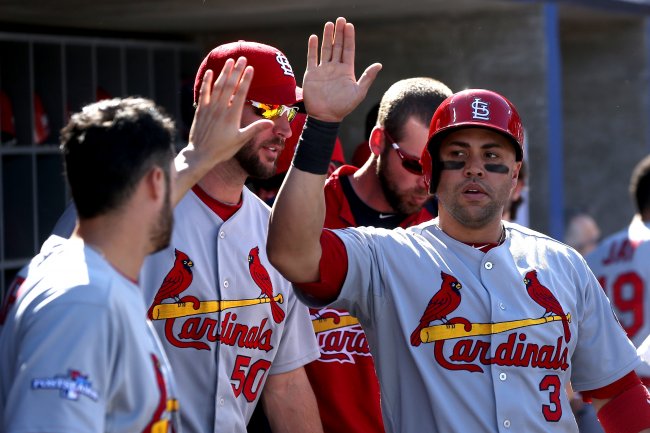 Jeff Gross/Getty Images
The Cardinals have the edge, considering they have a game to play with.
It's lucky that they do, because I find it hard to believe that Kershaw isn't going to dominate. He's simply too good, and the enormity of the stage may get to Wacha. Kershaw is an absolute joy to watch, and he could put on a classic performance.
Game 7, however, should be a bit easier for the Cards. While Ryu did have a great outing in Game 3, Wainwright is a big-game pitcher who excels in these moments. At home, it's tough to imagine Wainwright losing.
If the Dodgers want to beat Wainwright, they need all cylinders firing. That means a healthy and productive Hanley Ramirez, as well as Adrian Gonzalez playing the way he did in Game 5, where he went 3-for-4 with two home runs. He was the driving force in continuing the series and he will need to be productive if the Dodgers want to reach the World Series.
The Dodgers have the upper-hand in Game 6, but I think it will be hard to win three straight to come back and win this. The Cardinals are an experienced postseason team, and they'll put their best pitcher out in Game 7. Look for the Dodgers to win Game 6, but the Cards will take Game 7 and the series.