On the Steelers: Could Beachum Solve Left Tackle Puzzle?
Use your ← → (arrow) keys to browse more stories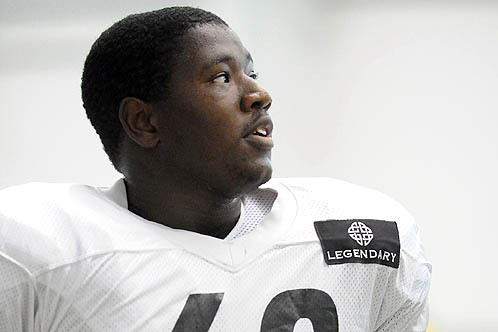 The Steelers stop-gap measure to find an offensive left tackle landed on Kelvin Beachum, their final draft pick of 2012 who has been a jack-of-all trades for them. But what if Beachum becomes not just their temporary, emergency left tackle but their future left tackle?