Buffalo Bills Safety Aaron Williams Throws 2 Trick Shots—Could He Play QB?
Use your ← → (arrow) keys to browse more stories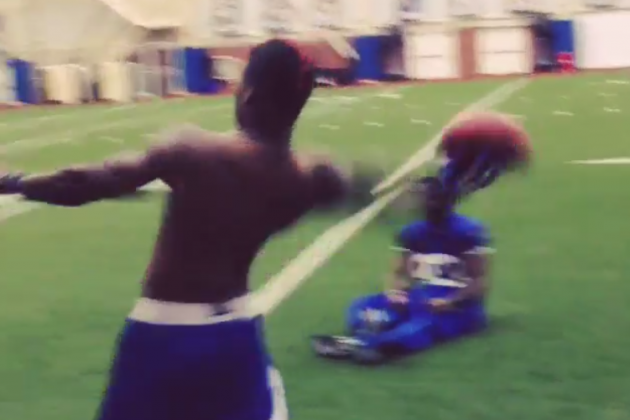 via buffalobills Instagram
All jokes aside, Aaron Williams will likely stay where he belongs, which is at free safety. That didn't stop the third-year player out of Texas from declaring he is the backup quarterback.