'We Want Bama' T-Shirts Being Sold on Oregon Campus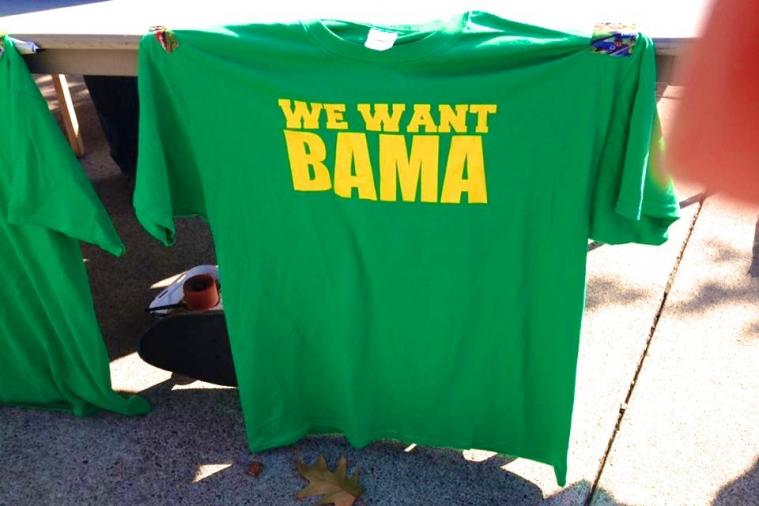 The Oregon Ducks are ranked No. 2 in the nation with a record of 6-0 and have scored under 50 only one time—a 45-24 win over No. 16 Washington.
Per Reddit, these T-shirts are being sold on campus. Alabama, of course, is ranked No. 1 and defending back-to-back BCS national champions.
Hat tip to Lost Lettermen for the find.