Tampa Bay Lightning's Most Underrated Players for 2013-14 Season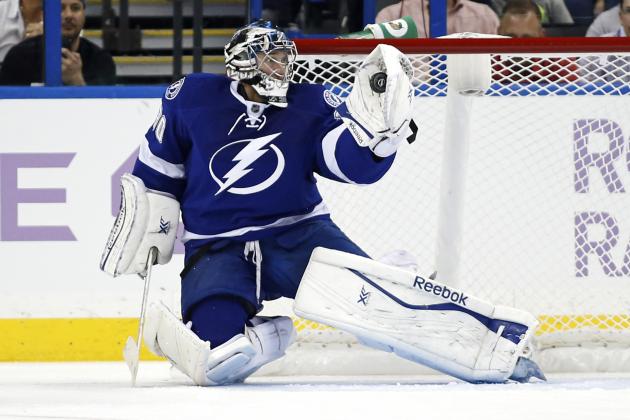 Mike Carlson/Getty Images
With players like Steven Stamkos and Martin St. Louis on the roster, it's easy to slip through the cracks. Here are the most underrated players for the Lightning this year.
The Tampa Bay Lightning are off to a solid start to the season, led by both the usual superstars and a few underrated players who have made a big impact. With a 5-2 record, the Bolts have used a balanced attack that flies under the radar but will be big in 2013-14.
The Lightning have depth and youth combined with very skilled veterans. The early season success has only helped build confidence and momentum around the club.
The Bolts are tied for second in goals (23) in the Eastern Conference heading into Oct. 17. Only Toronto (27) has more goals, but they have played one additional game.
With so much focus on the superstars in Tampa Bay, here are the most underrated players for the Bolts in 2013-14.
Begin Slideshow

»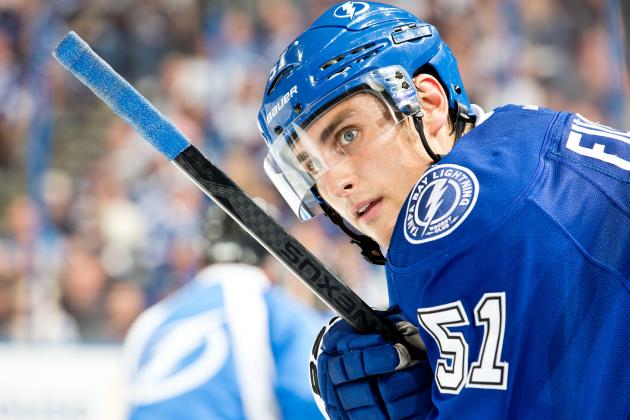 Scott Audette/Getty Images
Filppula's two-way play is invaluable, but he is still flying under the radar in Tampa Bay.
Valtteri Filppula garnered a lot of attention by coming in to replace Vincent Lecavalier as the second-line center. His contract suggests he should be playing similar to the second-tier star, but Filppula will fly under the radar this season.
He won't produce numbers like Steven Stamkos or Martin St. Louis because Filppula's value comes from things that don't show up in the box score. However, he will be crucial in tutoring the young players on defense and two-way play.
Faceoff production and forechecking aren't normally the most valued statistics, which will only help Filppula add value to his underrated perception this season.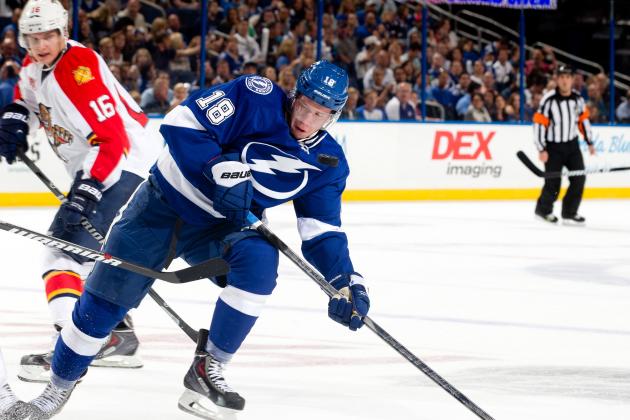 Scott Audette/Getty Images
Ondrej Palat has one high ceiling in Tampa Bay. His overall play could be huge throughout the year.
Ondrej Palat will not be underrated for long. The only reason he doesn't garner a ton of attention is because few people outside of Tampa Bay know the complete player that he is.
Through six games, Palat has four points and a plus-three rating. He has two goals on nine shots for a solid 22.2 percent conversion rate.
The 22-year-old is one of the brightest players in the Lightning's system. He has shown an ability to play in all situations and produce when necessary. He doesn't take unnecessary penalties and has grown in his game tremendously from last season to this year.
The ceiling is high for Palat, but for now he is underrated.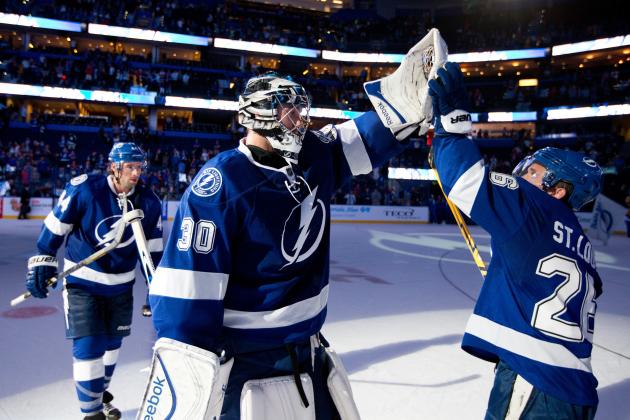 Scott Audette/Getty Images
Ben Bishop has been huge for the Lightning this season. His undefeated record has been fairly quiet.
Obviously, given Ben Bishop's hot start, he will be considered underrated until talked about as an early-season Vezina Trophy candidate. Bishop is 4-0 with a 1.71 goals-against average and a .939 save percentage.
He is currently 10th in the league in GAA and tied for 11th in save percentage. He is also one of four undefeated goaltenders that have started at least four games.
Bishop has been crucial for the Lightning this season. He has come up with big performances against Chicago, Buffalo and Los Angeles that have provided momentum and confidence for the Bolts on both ends.
Bishop could be the early-season MVP for the Lightning. If he keeps up this pace, he won't be underrated for long.