Miami Hurricanes Return Blocked FG 67 Yards for TD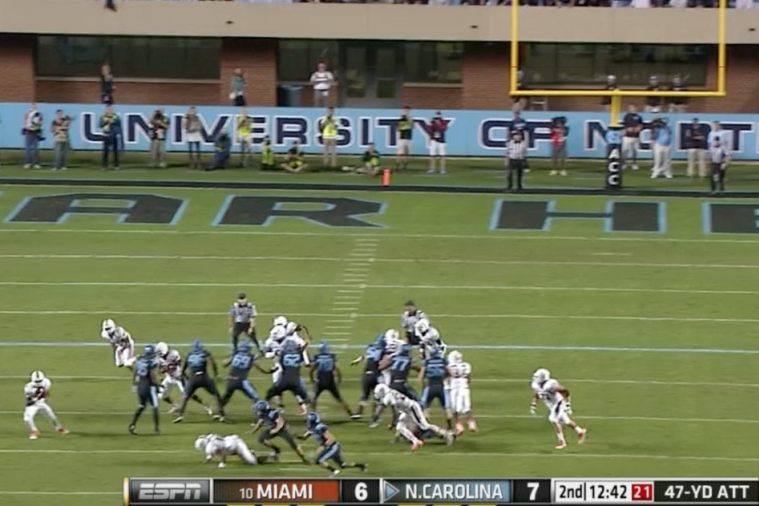 The UNC Tar Heels are looking sharp in their black uniforms, but a blocked field goal has hurt their chances of pulling off a big upset.
No. 10 Miami (FL) got a huge boost when Ladarius Gunter picked up the ball and went 67 yards to give his team a 13-7 lead on the road.
Here's another look at the blocked field goal:
Thanks to ESPN.com for providing the video of the play: