Greg Dyke, chairman of the Football Association, has released a statement in support of Roy Hodgson, who has come under fire for telling a NASA-related monkey joke in relation to Andros Townsend receiving more of the ball against Poland.
As posted on the FA's official website, Dyke confirms the governing body have nothing but support for Hodgson:
Roy Hodgson is a man of the highest integrity, an honourable man who is doing a great job with the England team.

He has and deserves the full support of The Football Association. He has fully explained to us what he said and the point he was making to the players in the dressing room at half-time on Tuesday night. He has also explained the context in which he made his remarks.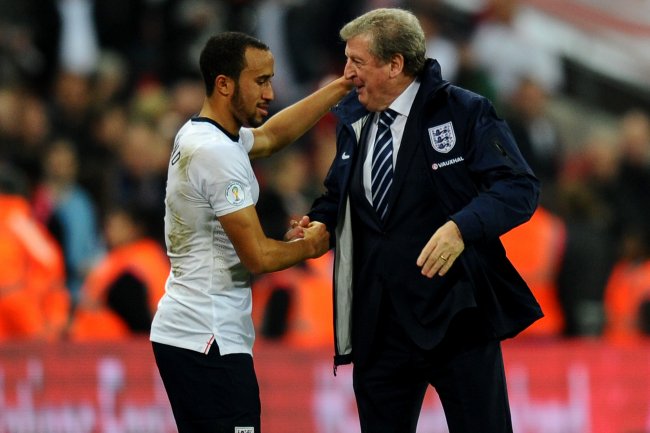 Mike Hewitt/Getty Images
Hodgson's joke is believed to have been told to Chris Smalling. The England manager wanted his right-back to find Townsend with quicker passes down the flank and utilised an old NASA analogy to get his point across, as reported by Neil Ashton of the Daily Mail:
NASA decided they would finally send a man up in a capsule after sending only monkeys in the earlier missions.

They fire the man and the monkey into space.

The intercom crackles "fire the retros."

A little later, "Monkey, check the solid fuel supply."

Later still, "Monkey, check the life support systems for the man."

The astronaut takes umbrage and radios NASA. "When do I get something?"

NASA replied—in 15 minutes, feed the monkey.
Townsend took to Twitter in support of his manager, confirming he was not offended by the joke and that the situation had been taken out of context, a mindset echoed by Wayne Rooney.
I don't know what all this fuss is about. No offence was meant and none was taken! It's not even news worthy!

— andros townsend (@andros_townsend) October 17, 2013
Seen the story on roy this morning. He done nothing wrong. This is ridiculous.

— Wayne Rooney (@WayneRooney) October 17, 2013
Both Ashton and Oliver Holt of the Mirror reported an unnamed player had taken offence to the quip, something Dyke's statement immediately clears up. The FA chief, who replaced David Bernstein as chairman in July 2013, confirms nobody has made a complaint, per the FA's statement:
Additionally The FA has not had a complaint from any squad member or player representative, and we have today talked extensively to the squad.

The FA has been assured by the players that there are no problems and they understand the point Roy was making and the context in which he was speaking.
Reports of such a misunderstanding are extremely disappointing after an excellent week for England. The nation confirmed it's automatic passage to the 2014 World Cup in Brazil with a 4-1 win over Montenegro and 2-0 victory against Poland.
Hodgson's selection performed admirably across the two games and played some of England's most exciting football in recent times. His decision to give Townsend his international debut served up a fantastic goal and an assist against Montenegro, while he also played well in the crucial Poland clash.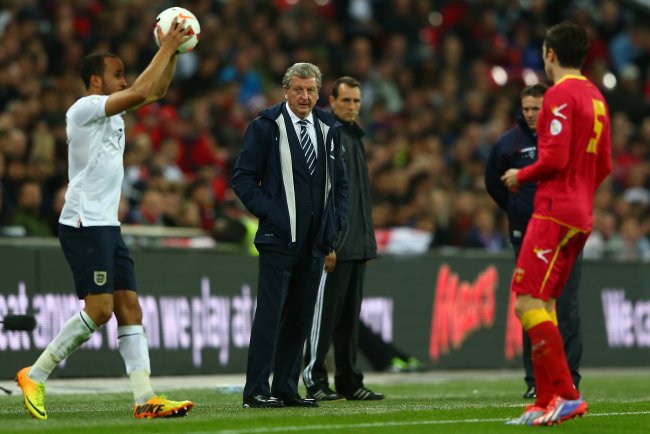 Michael Steele/Getty Images
If Dyke's statement is correct, and nobody in the dressing room took offence to Hodgson's joke, the British media must be scolded for uncovering a story that only serves to harm the England manager's reputation.
As an intelligent, thoughtful man, it is highly unlikely Hodgson meant to racially slur one of the young players he decided to nurture in the Three Lions' squad. Large support for the England boss ensures this story should develop without further drama, as long as the "unnamed" source remains unconfirmed.
Hodgson and his England side will now set their sights on working hard towards next summer's festivities. The FA have confirmed Wembley fixtures against Chile and Germany on their official website.
Confirmed: England will play Chile on Friday November 15 at Wembley, then Germany on November 19

— Rob Harris (@RobHarris) October 17, 2013
This will take place on Nov. 15 and Nov. 19, respectively, providing England with a pair of stern tests in the lead up to Brazil.