WWE Survivor Series 2013: Predicting a Realistic Card for the Big-Four PPV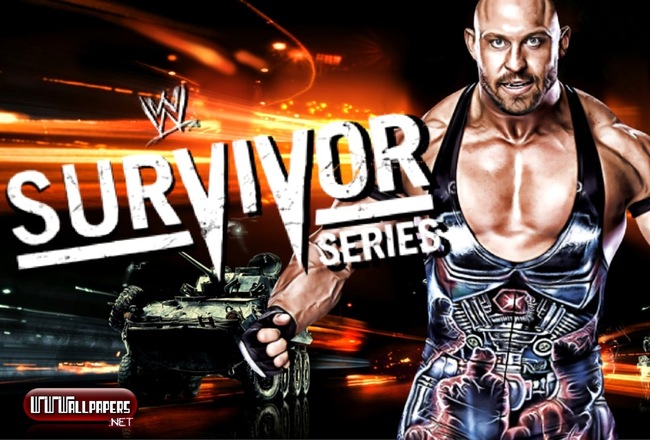 from ps2wrestling.com

Survivor Series is WWE's next "Big-Four" pay-per-view and will emanate from John Cena's hometown of Boston, Massachusetts, on November 24.
Last year's incarnation of Survivor Series suffered from poor booking, which included the main events being drastically altered after initially being booked, and was at best an average pay-per-view.
This year, however, the ongoing McMahon/Helmsley reign of terror and their battle with the likes of Daniel Bryan, Big Show and The Rhodes Brothers should make for some highly anticipated matches, as well as good use of the traditional Survivor Series five-on-five elimination tag bout.
The following slides are an attempt to make early, pre-Hell in a Cell predictions for the event's match card.
Agree? Disagree? Have your say in the comments section below.
Pre-Show: The Usos vs. The Real Americans (No.1 Contender's Match)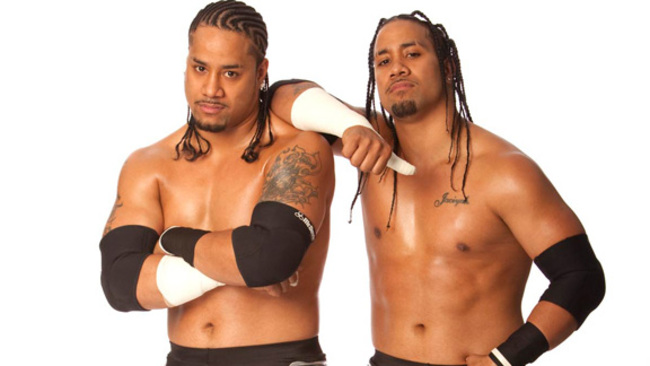 from prowrestling.wikia.com

The sons of Rikishi have certainly had their share of misfortune recently. Despite earning a title opportunity by winning a No. 1 contenders match on Raw over a month ago, The Usos have been usurped in their efforts to become WWE tag team champions by The Rhodes Brothers.
Although it is hard not to feel bad for Jimmy and Jey, Goldust and Cody Rhodes appear to have garnered unremitting momentum, leaving the Usos in a cloud of dust as the victims of circumstance.

The one upside for the former FCW tag team champions is that WWE is still acknowledging them as legitimate No. 1 contenders. However, any Uso attempt at dethroning Goldust and Cody Rhodes seems unlikely to succeed, resulting in their placement on the pre-show for Survivor Series.
Result: The Real Americans defeat The Usos via pinfall (8 minutes).
1. R-Truth (c) vs. Curtis Axel vs. Fandango vs. Kofi Kingston (Fatal Four Way)

from wweallstars.wikia.com
Throughout Curtis Axel's Intercontinental Championship reign, he has been forced to play second fiddle to Paul Heyman's more intimidating, main event-caliber talents.
First Brock Lesnar and now Ryback make Axel look nothing more than a bodyguard and assistant to Paul Heyman, despite being a champion in his own right.
Heyman walking out on the reigning, defending Intercontinental champion on Raw could be an indication that their working relationship is not only on the rocks, but almost over. Expect Curtis Axel to drop the title before Survivor Series due in part to Heyman's lack of assistance in a bout.

However, fans will not want to see yet another R-Truth/Axel contest at Survivor Series, so throwing Kingston and Fandango into the mix keeps things fresh whilst giving more superstars a deserved place on a big-four pay-per-view card; this is the sort of match where a swerve finish could be pulled off effectively:

Result: Fandango defeats R-Truth (c), Curtis Axel and Kofi Kingston via pinfall (11 minutes) to become Intercontinental champion.
2. The Miz vs. Bray Wyatt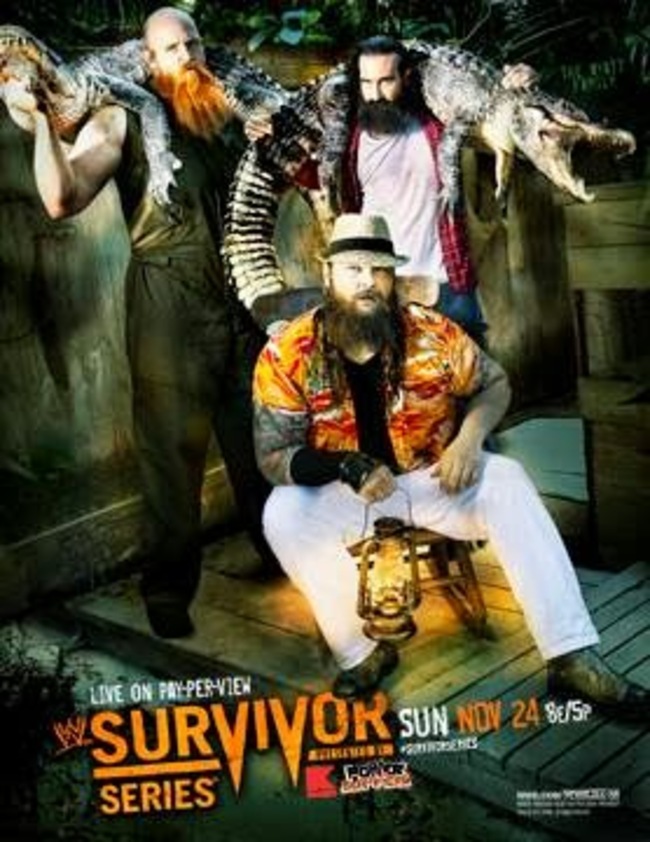 from www.fanswrestling.com

Since defeating Kofi Kingston at Battleground, Bray Wyatt and his family have turned their attentions to taunting WWE's "Must-See" superstar, The Miz.
However, a recent F4WOnline report (via Wrestlezone.com) claims that Wyatt will not be medically cleared to compete at Hell in a Cell, thus potentially pushing his expected bout with The Miz back to Survivor Series:


As we reported earlier today, Bray Wyatt has not been medically cleared to return to the ring and will not be competing at Hell in a Cell. This may result in WWE pushing the planned Wyatt vs Miz match at Hell in a Cell to Survivor Series, with the plan being for Wyatt to continue haunting Miz over the course of the next few weeks to build to their PPV bout.
This match will likely be used to further push Bray Wyatt as a force to be reckoned with, even if a victory over The Miz nowadays is plausible for all except members 3MB.
Result: Bray Wyatt defeats. The Miz via pinfall (6 minutes).
3. Triple H vs. Big Show (No Holds Barred Match)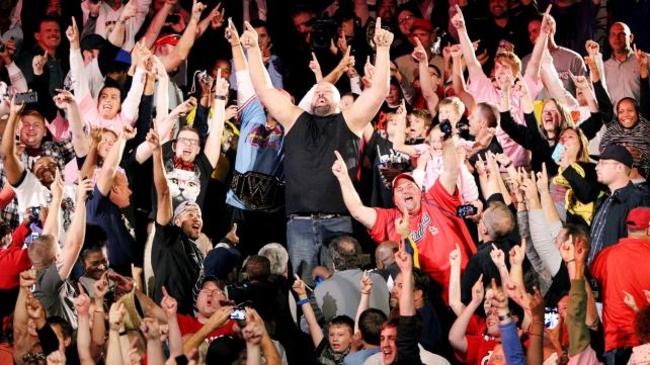 from operationsports.com

Although many fans would rather see a scenario that leads to Daniel Bryan facing off with Triple H at Survivor Series, the recent direction of WWE programming would appear to be building toward "The Game" taking on Big Show at November's "big-four" pay-per-view.
While the feud between the two is developing with intensity, an actual wrestling match between the two will likely be anti-climatic. Nonetheless, having Triple H wrestle on any card is interesting, especially seeing as this will be his first time in the squared circle as the dictatorial heel COO of the WWE.
Hopefully this match will just be used to put Hunter over as a badass heel so that he in turn can put a young, up-and-coming face such as Daniel Bryan over at Tables, Ladders & Chairs in December, or at Royal Rumble in January.
Result: Triple H defeats Big Show via KO (16 Minutes).
4. Randy Orton (c) vs. CM Punk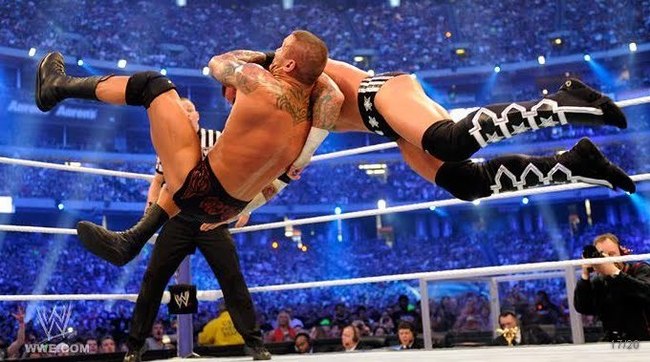 from fanpop.com

To predict the WWE Championship match for Survivor Series, it is necessary to make a judgment call on the forthcoming Hell in a Cell match between Randy Orton and Daniel Bryan.
While a number of fans and commentators believe that Bryan will finally win the title legitimately to rectify the disappointing climaxes of Night of Champions and Battleground, I believe that WWE would be best sticking to their guns and allowing Orton the victory in order to return some much needed momentum to the McMahon/Helmsley corporation.
This is not to say that Bryan will be out of the title picture long, especially with the Royal Rumble and Elimination Chamber matches on the horizon, but his fanbase is no longer so fickle that he needs to be champion right now to solidify his main event status.
Orton and Punk last feuded seriously at WrestleMania 27, back when Orton was a face and Punk a heel. An impressive Air-KO climax contributed to the popular belief that the match stole the show.
The Punk/Heyman feud has now run out of steam, and the only conclusion is Punk finally exacting revenge at Hell in a Cell, destroying and pinning Paul Heyman in the process.
A victory would also allow Punk an avenue into the WWE title picture and the feud with the corporation that he has thus far been distracted from.
Result: CM Punk def. Randy Orton (c) via DQ, Orton remains champion (19 minutes).
Main Event: Traditional Survivor Series Elimination Tag Team Match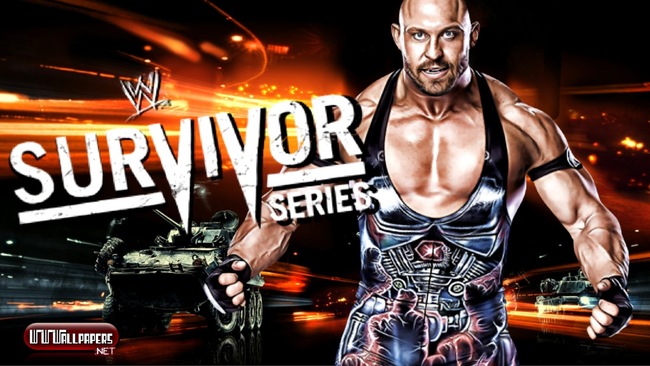 from ps2wrestling.com

Team McMahon-Helmsley
Alberto Del Rio
Seth Rollins
Dean Ambrose
Roman Reigns
Ryback
with Triple H and Paul Heyman
Team Bryan
Daniel Bryan
John Cena
Goldust
Cody Rhodes
Dolph Ziggler
with Shawn Michaels
Given the other matches on my predicted undercard, this traditional Survivor Series bout almost writes itself. There is plenty of animosity and ongoing feuds between various competitors in the match. Given the inclusion of Cena, Del Rio, The Shield and The Rhodes brothers, WWE could even make the call to have to World Heavyweight and Tag Team Championships on the line in this match, with a winner-takes-all stipulation.
Result: Team Bryan defeats Team McMahon/Helmsley when Bryan last eliminates Ryback (30 minutes).

Cena and Bryan are not eliminated and celebrate together to end the show.
Keep Reading