MLB Rookie of the Year 2013: Most Deserving Candidates from Each League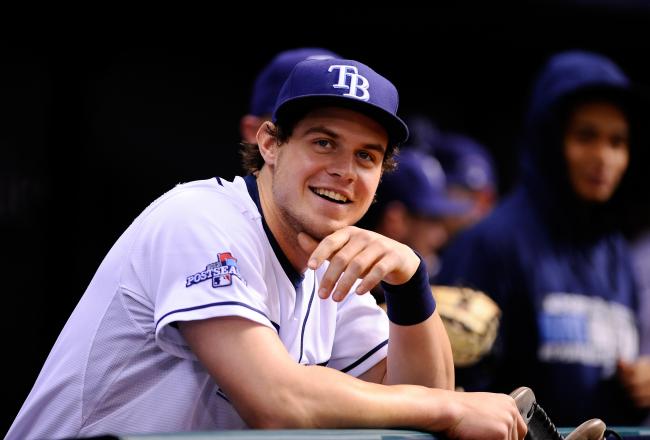 Wil Myers should get the nod for American League Rookie of the Year.
Brian Blanco/Getty Images
There could be plenty of heated discussion when it comes to determining which 2013 rookies are most deserving of the coveted Rookie of the Year award.
In the National League, the competition comes to a head between Miami Marlins pitcher Jose Fernandez and Los Angeles Dodgers outfielder Yasiel Puig.
Over in the American League, Tampa Bay Rays outfielder Wil Myers is in stiff competition with Detroit Tigers infielder Jose Iglesias.
Of those four, Fernandez and Myers should be receiving the accolade at season's end in the National and American Leagues, respectively.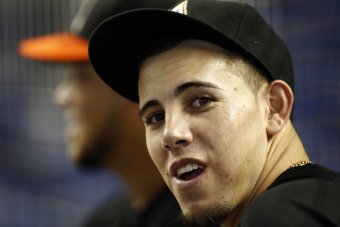 Robert Mayer-USA TODAY Sports
Why Jose Fernandez Wins
Sure, Puig may be more entertaining to watch for some fans, but Fernandez was way more consistent over the course of a full season.
Fernandez has logged a 2.19 ERA over 28 games for the lowly Marlins and struck out 187 hitters against 58 walks.
Dayn Perry of CBS Sports makes this argument in Fernandez' favor, citing that voters will recognize that Fernandez has logged a qualifying number of innings while Puig, with 432 plate appearances, won't reach qualifier status.
NL Rookie of the Year Watch: Jose Fernandez, clubhouse leader http://t.co/OqAImSeib0 via @cbssports

— Eye on Baseball (@EyeOnBaseball) September 19, 2013
Perry also illustrates just how special Fernandez's season was and what that means for the young pitcher moving forward.
Fernandez receiving the award is no knock on Puig—Puig is certainly entertaining and has a bright future. But Fernandez has done more over a larger span of time. The fact that he had relatively little help in Miami also gives him some credibility.
Marlins pitcher Jose Fernandez discusses his excellent rookie season.
Thus, the edge clearly goes to Fernandez.
Kim Klement-USA TODAY Sports
Why Wil Myers Wins
Similar to Hernandez in the NL, Myers is not alone in the discussion for the AL Rookie of the Year award.
Jose Iglesias put up a solid rookie season—batting .303 with three home runs and 29 RBI. His .989 fielding percentage also puts him into consideration.
Myers, on the other hand, can match, or exceed, Iglesias in nearly every category. In comparison, Myers hit .293 with 13 home runs and 53 RBI. He also recorded zero errors in 142 defensive chances.
http://t.co/MZlpBgseNX - MLB Rookie of the Year 2013: Wil Myers' Late Surge Makes Him Most Deserving: http://t.co/rgZJYjlZvc

— Tampa Bay Rays (@BR_TBRays) October 8, 2013
Combine his better power numbers—everyone loves the long ball—with the late-season surge which resulted in a Rookie of the Month accolade, and there is no way that Myers can be overlooked.
Attaboy, Wil. RT @MLB .@wilmyers, who batted .317 with 4 HR, 14 RBI and 18 runs in 27 games through Sept 29, named AL Rookie of the Month.

— Tampa Bay Rays (@RaysBaseball) September 30, 2013
This race may be a little closer than the one in the National League, but Myers pulls away and convinces the voters thanks to what he did at the end of the regular season.
Which players receive the Rookie of the Year award?
Both Fernandez and Myers are all too deserving of the 2013 Rookie of the Year awards. While the reception is no slight against the runner ups, Fernandez and Myers have both done enough to showcase why they are most deserving.
For each player, receiving this award is a tremendous accolade and hopefully a sign of great things to come.
In the meantime, both should be proud of their individual accomplishments which are worthy of recognition in their own right.
All statistics, records and accolades courtesy of Baseball-Reference.com unless otherwise indicated.
Peter Panacy is a featured columnist for Bleacher Report. Follow him @PeterMcShots on Twitter.
This article is
What is the duplicate article?
Why is this article offensive?
Where is this article plagiarized from?
Why is this article poorly edited?