Why Jeremy Lin Is Entering a Make-or-Break Season in 2013-14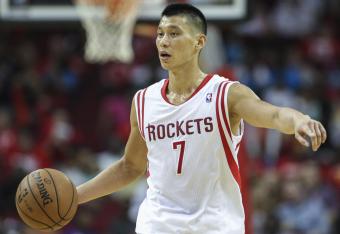 Troy Taormina-USA TODAY Sports
Linsanity is history now. Just go see the documentary, which already feels nostalgic, for proof that the New York-style myth of Jeremy Lin is as solid as a headstone.
Whether the man at the center of the media frenzy ever comes to refill the legendary shoes he fitted for himself remains to be seen.
The 2013-14 season looks to be a new proving ground for the point guard, who struggled with injuries, iffy team chemistry and occasionally frigid shooting last season.
If Lin is to live up to at least the value of his contract—which earns him an average of $8 million per year—it will be because of his adaptability as a player.
With the Knicks, Lin thrived in an offensive system that has long favored the traditional point guard's agency. Lin was able to catch the league by storm through a series of aggressive pick-and-rolls and free shot-taking that was signed off on by then-coach Mike D'Antoni.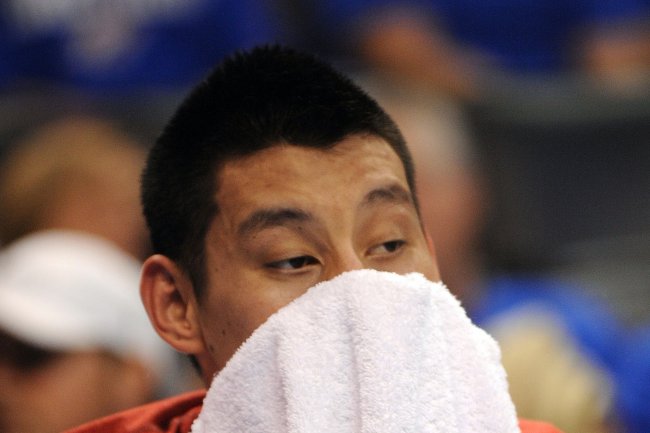 Mark D. Smith-USA TODAY Sports
What he's a part of in Houston is considerably more complex.
Lin is no longer the primary ball-carrier with the Rockets. That honor goes to James Harden, who gave the team the best chance at scoring nearly every time down the floor last season.
When Lin was successful with Houston in 2012-13, it was in spite of this system—not because of it. His better nights came when Harden had a colder hand and Lin was able to get more touches, working within his traditional point guard comfort zone.
It's a long season, so Lin will surely have more of these chances this year. He'll also get some increased ball action if his pick-and-roll with Dwight Howard is used as frequently as he hopes it is.
But in order to more fully coalesce with what's happening in Houston, Lin will have to tweak his playing style. For starters, he'll have to become deadlier as a catch-and-shoot option.
Otherwise, he'll keep hearing his doubters call him a kind of one-trick pony.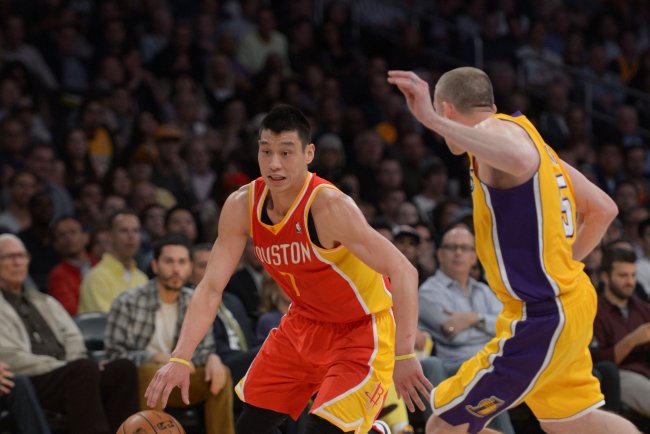 USA TODAY Sports
This is not to denigrate Lin. His "trick," so to speak, is creative on-ball scoring. This is one of the most valued skills in the league, and also one of the funnest to watch. However, Lin is only above replacement level in flashes—his middling 14.94 PER last season attests to this.
If he doesn't develop more dimensions to his game, it will be easy to see Lin as a role player for the rest of his career. Nate Robinson is one of the most exciting players to watch in the NBA too, but he's far from being a cornerstone on a title-contending team.
Is Lin capable of proving himself as an essential part of the equation in Houston? Potentially.
In addition to a need for improved shooting—he was just 34 percent from three-point land last year—Lin may at times be called upon to be the team's de facto facilitator.
As the Rockets focus their offense into more half-court sets and move away from the free-roaming approach of the 2012-13 campaign, more traditional organization will be called for.
Through a matter of circumstance, Lin has not clocked serious minutes in this type of role. D'Antoni's philosophy in New York favored the open-court dynamic just as much as last year's Rockets did.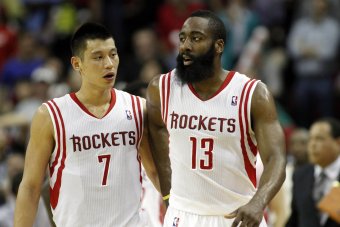 Brett Davis-USA TODAY Sports
As such, the responsibilities of a slower form of basketball define Lin's 2013-14 challenge as much as anything else.
This is a typical crossroads for a 25-year-old pro. Despite the narratives surrounding him, Lin is facing a challenge that most point guards face at this point of their career. He's trying to convert his natural talents into something more cerebral and complicated—such is the demand of the position he plays.
His transfromation is of course complicated by how excellent Harden is with the ball, though. Lin is asked to be a wingman as much as a point guard.
Taking on this kind of versatility will affect Lin's career regardless of where plays. The NBA is experiencing an unprecedented surge of talented point guards and it's hard to imagine Lin gaining a spot in only that role going forward—the competition is simply too steep.
The rest of Lin's career begins with this season. What kind of career it will be depends on how many playing skins he's able to slip into.
This article is
What is the duplicate article?
Why is this article offensive?
Where is this article plagiarized from?
Why is this article poorly edited?

Houston Rockets: Like this team?