A Look at Panthers Coach John Fox's New Staff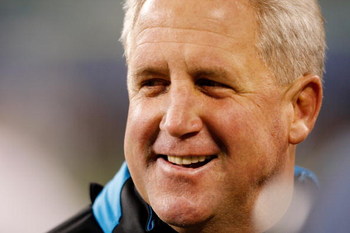 Coaching staffs often spend years—sometimes decades—coaching together, learning the inner workings of each other's thought processes so well they seem to know what the other is going to say before they open their mouths.
That, however, is not the case for John Fox's staff of the 2009 Carolina Panthers, who among their 16 coaches will have six new faces roaming the sidelines or coaches' boxes this season, four on the defensive side of the ball. And these aren't face-spillers by any means.
We're talking a new quarterbacks coach (Rip Scherer), a new linebackers' coach (Richard Smith), and—among others—a new defensive coordinator (Ron Meeks).
So without further adieu, here are your NEW Carolina Panthers (coaches)!
Defensive Coordinator: Ron Meeks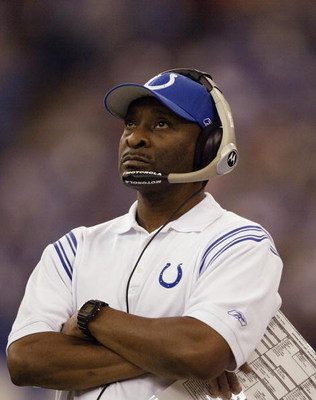 Remember when the Indianapolis Colts were the laughing stock of NFL defenses? What ever happened to that?
Ron Meeks.
The former Arkansas State Red Wolf, who had made nine coaching stops in 18 years prior to settling down in Indianapolis in 2002, didn't overshadow Peyton Manning and Marvin Harrison while transforming the defense in Indy. But then again, who could?
All he did was take a bottom-feeding NFL defense and transform them overnight. Gone were the days of the matador defense in Indy.
In his first year controlling the D, Meeks took a squad that finished 29th and 31st in the league in total defense and scoring defense, respectively, and take them into the top 10 in both categories.
And his next six seasons more than lived up to the precedent he set in '02.
Aside from leading the league in points allowed in 2007 (247) and helping the team record an NFL-best plus-19 turnover margin in 2005, Meeks' units have consistently been in the top 10 of most statistical categories.
And oh yeah, the Colts won Super Bowl XLI in 2007.
Meeks takes the reigns of a Panthers defense that in 2008 finished 12th in the NFL with 20.6 points allowed per game, quite a different scenario from the one he inherited in Indianapolis. If his track record putting together top-flight defenses is any indication, that number will only go down in 2009.
Some of Meeks' assistants—more specifically, a pair of his assistants, secondary coach Mike Gillhammer and quality control coach Sam Mills III—have been with Carolina for a quite a while. Gillhammer is entering his sixth season in Charlotte, Mills his fifth.
But others—four others—are Queen City rookies, as well, beginning with...
Defensive Line Coach: Brian Baker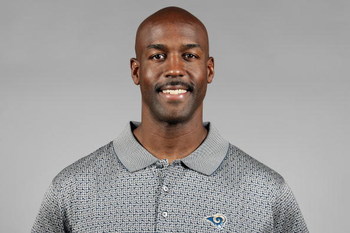 Baker has 25 years of coaching experience in college and the NFL, most recently as defensive line coach for the St. Louis rams (2006-08).
Under his tutelage, defensive end Leonard Little ranked fifth in the league in sacks, taking down opposing quarterbacks 13 times in 2008.
Few defensive ends in the league are as intimidating as Little.
Julius Peppers is one of them.
Peppers has twice reached at least the 13-sack mark, most recently, last season when he recorded a career-high 14.5 quarterback takedowns.
If he can improve that number under Baker, it can only spell good things for the Panthers' season.
Behind Peppers and the rest of Baker's new defensive line will be the Jon Beason-led linebacking corps, coached by—who would have guessed it?—NEW...
Linebackers Coach: Richard Smith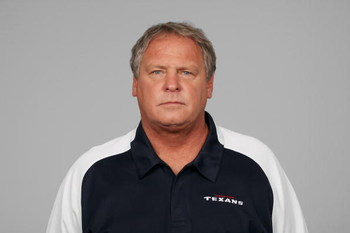 Smith, the head of the Texans defense since 2006, never established himself as a top-notch coordinator.
Though some of his players had success—most notably, former No. 1 overall pick Mario Williams—the defenses as a whole have been well below average, finishing 27th in scoring defense last season.
Perhaps the move back to a more specialized role in defensive coaching will be good for Smith, who in six years as linebackers coach for the 49ers placed four different pupils in the Pro Bowl.
Smith is entering his 31st year as a football coach, making him one of the most experienced members of the Panthers' staff, claiming just one less year of experience than Fox.
The last line of defense for the Panthers, the secondary, actually brings back its position's coach—one of them.
But just like the rest of their defensive teammates, corners and safeties will be hearing a new voice in practice—that of NEW...
Secondary Coach: Ron Milus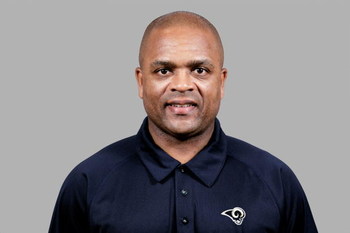 Milus coached with Baker in St. Louis for the last three seasons, two as assistant secondary coach and the final year as secondary coach.
In his second year in St. Louis, Rams DBs picked off 16 passes, the most by the group in a decade.
The unit dropped off considerably last season—Milus' first as full-fledged secondary coach—as the Rams entire team managed just 12 picks, good enough to tie them with the Panthers and four other teams for 21st in the NFL.
In the coaching game since 1991, Milus has yet to establish himself as someone who can get it done consistently over time, holding positions with four different NFL teams since 2000.
But if he is going to do it, Carolina is as good a place as any, as they sport a top-notch pass-rusher (Peppers), a big-play threat in the secondary (Chris Gamble), and a linebacker with a nose for the football whether in the air or the hands of an opposing player (Beason).
So that's it. The new faces of the Carolina coaching staff...on defense.
The Panthers are also sending paychecks to a new offensive coach, as well as a first-year special teams coach.
Quarterbacks Coach: Rip Scherer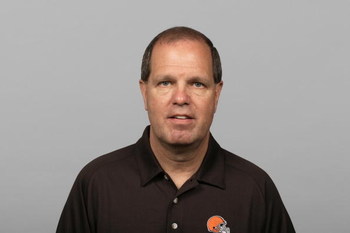 In his only NFL stop before Carolina—Scherer spent more than 30 years in the college ranks, starting out as a graduate assistant under Joe Paterno at Penn State in 9174—Scherer was quarterbacks coach for the Cleveland Browns from 2004 to 2008.
In that span, the Browns' quarterback situation has been anything but static.
Despite facing seemingly endless quarterback controversies, Scherer managed to help develop a Pro Bowler in Derek Anderson, who put up 3,787 yards and 29 touchdowns in 2007—his last season that didn't require keeping a constant check over his shoulder for the city's new favorite son, Brady Quinn.
In four of his five complete seasons, Panthers quarterback Jake Delhomme has surpassed the 3,000-yard passing mark. The Lafayette, La. native's last (and only) Pro Bowl came in 2006 (for the 2005 season). Perhaps he will add a more recent trip—or trips—under Scherer.
Other than Scherer, the offensive coaching staff remains the same. But there IS that pesky little thing called special teams. And it—like all other aspects of the Panthers' coaching staff—is not without a fresh face in 2009.
Meet...
Special teams assistant: Jeff Rodgers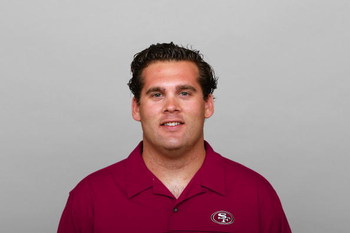 Finishing his playing career at North Texas less than one decade ago, Rodgers already has a well-established track record as a special teams coach.
After taking on graduate assistant responsibilities at Arizona in 2001 and 2002, Rodgers moved onto the San Francisco 49ers, where he worked with special teams from 2003-2007, helping kick returner Andy Lee finish second in the league in return average during Rodgers' final season in the bay.
After the 2007 season he took a position with Kansas State as its special teams coach. The Wildcats were tops in the nation in both blocked field goals (nine) and blocked punts (four), while also giving opponents the worst starting field position after kickoffs in the nation, forcing them to begin at about the 22-yard line.
So there they are. The new faces on the Panthers' coaching staff.
BUT...
Lets Not Forget the Guys Already There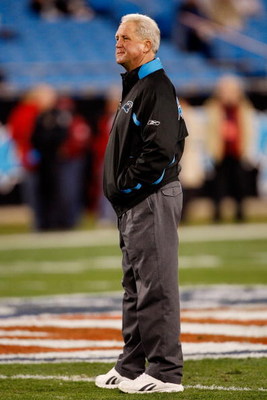 Fox, a well-established defensive guru in his own right—he WAS the man responsible for shutting down the Dante Culpepper-Randy Moss show in the 2001 NFC Championship Game.
Remember the 41-0 shellacking? If not, read up on it. It was amazing.
So with almost an entirely new defensive staff—secondary coach Mike Gillhamer is the only holdover—Fox, Gillhamer, and the newbies will have to learn each other's ways and learn from each other's triumphs and falls if they are to lead the Panthers' defense to the top of the NFL.
And while there is only one new face on the offensive coaching staff—Scherer—second-year offensive coordinator Jeff Davidson is far from a Panthers mainstay.
Davidson, Scherer, and the rest of the offensive staff must work together to properly utilize their two-headed monster at tailback, touchdown-machine wide receiver Steve Smith, and the consistently very good Delhomme.
If Fox's crew can do all that, the Panthers could have a shot at being the first team in NFC South history to repeat as division champs.
Keep Reading

Carolina Panthers: Like this team?