10 of the Most Influential Splits in Sports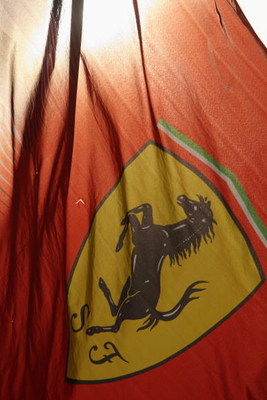 With Ferrari embroiled in courtroom proceedings concerning the legality of the FIA's proposition to install a budget cap and extend technical flexibility to those who adhere to it; F1 is on the brink of an acrimonious divorce from its most famous marque.
The impact of Ferrari's (and other teams) potential departure cannot yet be quantified, but to say that it would change the sport forever is probably an understatement.
Sport has always been intrinsically linked to politics, and throughout its history there have been countless splits, mergers and divisions.
Some have been destructive, some have been productive; but all have shaped the sporting landscape that we see before us.
Here, in no particular order, for better or for worse, are 10 of the most influential splits in sport.
Rugby League & Rugby Union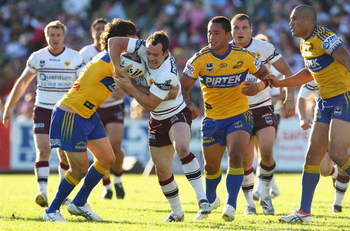 In 1892 clubs in Bradford & Leeds were confronted with charges of professionalism after they compensated players for missing work.
By 1895, and irritated by apparent hypocrisy in the amateur/professional legislation; 21 clubs met in a Huddersfield hotel to form their own professional League.
What developed was a fast, aggressive and free-running game that adheres to the simple principals of scoring tries without getting bogged down in technical set-pieces.
Rugby League has had to fight constantly against the growing popularity of Rugby Union. Despite fervent support in northern England and Australia, the sport has struggled to match Union in terms of global development and significance.
However, through numerous forward-thinking initiatives (aligning northern/southern hemisphere seasons; franchise systems; interchange substitutions etc) the governing body seem set to secure the sport's future.
Boxing - Undisputed Mess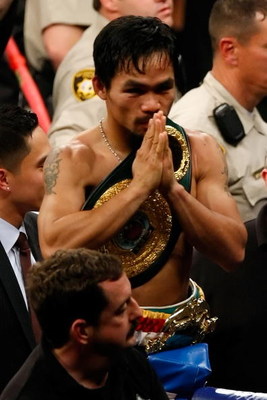 There was a time when there was one champion for each weight and each weight was easily definable.
It was inevitable that one or two, or even three governing bodies would begin to sanction their own champions, but the plethora of versions of world titles we see today baffles even the most ardent of fans.
There at least five different world titles available today, with many of them straining to prove themselves as legitimate. The days of an undisputed champ are effectively over, as political wrangling and the failure of some to recognise others means that most weight divisions have multiple champions.
As for the weight divisions themselves, there used to be eight traditional divisions, and there are now 17. To add to confusion, some have different names under different governing bodies.
The recent fascination with, and the popularity of the "pound for pound" title shows that followers of boxing are desperate for some sort of consolidation. Boxing, being boxing, we are unlikely to see it.
Haves and Have Nots - The G14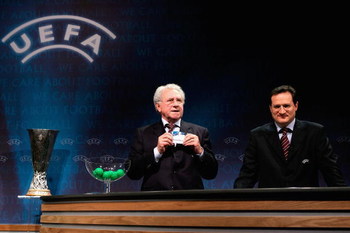 While not yet a bona fide physical split, this is certainly an ideological one. The G14 was formed in 2000 in order to give its constituent member clubs a greater voice in negotiations with FIFA and UEFA.
In 2002 a further four clubs joined the group, while the name G14 has confusingly been retained. The clubs that make up the elite group (Liverpool, Manchester Utd, Arsenal, Juventus, Milan, Inter, Marseille, PSG, Lyon, Bayern Munich, Borussia Dortmund, Bayer Leverkusen, Ajax, PSV, Porto, Barcelona, Real Madrid and Valenicia) belive that their interests are not properly served by existing governing bodies and legislation, and seek to broker their own deals.
Their stance was given credence by the fact that nearly 23 percent of players at the 2006 World Cup were from G14 clubs. With this 'justification', the G14 have taken it upon themselves to ensure their own success.
The presence of the G14 creates a two tier structure in European football, and any negotiation with either UEFA or FIFA is usually weighed down by the spectre of the group threatening to form their own league.
In reality, these clubs are effectively already in a league of their own, as their maneuvering has meant that very few other clubs will ever get the opportunity to compete with them at continental level.
The Breakdown of the Soviet Union & Yugoslavia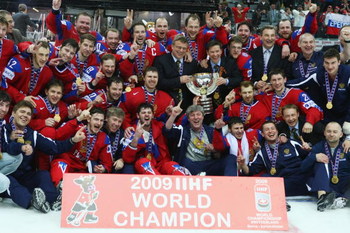 Two very different issues have seen the division of these two countries, and while the politics are deep and complex, the impact for both on sport has been marked.
Yugoslavia, while never a powerhouse in world sport could certainly be competitive with its football team regarded as one of the most technically proficient in the world, and its Olympic team enjoying relative success at the summer games.
The Soviet Union however was a sporting juggernaut. Whether it be winter or summer games, the Red Machine was guaranteed a sack full of medals.
The political implications of the Eastern Bloc structure also led to some fairly 'lively' encounters between nations and spawned a whole raft of East v West matchups.
While sport can seem insignificant in the face of generation defining political upheaval, the affect of the disintegration of communism is Eastern Europe and the break up of the former Yugoslavia into 9 separate states is important for different reasons.
Firstly, it now means that success for smaller countries formed or reborn after the splits is harder to come by; but much more significantly, those people who were once oppressed and forced to compete under a flag to which they had no allegiance, can now represent their true homeland with pride.
Darts and the PDC (WDC) / BDO divide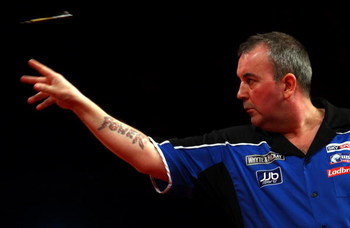 In 1992, 16 players from the British Darts Organisation [BDO] decided that they could no longer tolerate the steep decline in prize money after several TV companies withdrew financial support for the sport; and formed their own organisation (World darts Council [WDC]) to negotiate their own terms.
When the BDO refused to acknowledge the players and failed to sanction their tournaments, the members of the WDC went their own way and left.
Sky Sports was beginning to establish itself as a major broadcaster, and signed up the WDC players to three tournaments a year.
Meanwhile, the BDO took court action to prevent any of its players from competing with any of those from the WDC.
In an out of court settlement in 1997, the WDC dropped its claims to be a World governing body, and became the Professional Darts Council [PDC]. On the back of this, it limited participation to its tournaments to only PDC registered players – effectively a ban on those assimilated to the BDO.
Since 1993 there have been two world championship variants leading to much debate over which is most prestigious; and left darts fans to only hypothesise over who is the best player.
In 2007 the Grand Slam of Dart was inaugurated and demonstrated a genuine thawing of the frosty relationship between the BDO and PDC. After years of enforced separation darts fans are finally able to see players from both sides competing together.
Indy Racing League (IRL) & CART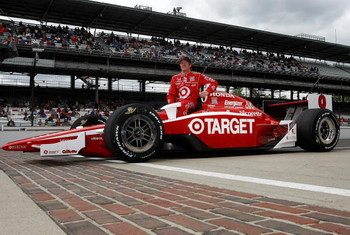 Formed in 1994 by Tony George, the IRL was seen as the antithesis to the technology driven, series that CART had become.
An acrimonious split ensued in 1996 when the Indianapolis Motor Speedway, under the presidency of George, took steps to prevent CART from using the IndyCar tag. The IRL were the beneficiaries, but the split isolated teams, drivers and fans.
As a result, the Indianapolis 500 itself was devalued. In 1997, CART-spec cars were banned by the IRL, and served to fuel George's personal vendetta against CART.
In 2003 CART rebranded as Champ Car, and continued to run its own series. However, by this time the continued dilution of the two parallel championships had helped to push open-wheel racing well below NASCAR in the affection of fans.
To help combat this slide in popularity Tony George invited Champ Car to join the IRL in 2008. This move effectively reunited open-wheel racing, but the impact of the 12-year hiatus is that now the series is languishing far behind NASCAR and has even seen famous open-wheel drivers defect to the stock car series.
Tennis & the Not-so Open Era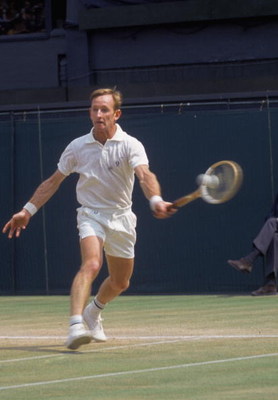 The dawn of the Open era in 1968, while allowing professionals to take part in the Grand Slam tournaments, also led to a divisive split which saw most players affiliated to two different tours.
As a pro tennis player you were generally under contract to either the National Tennis League [NTL] or World Championship Tennis [WCT]. This meant that the players could only take part in tournaments sanctioned by the appropriate body.
As a result, many of the Grand Slam tournaments in the late '60s and early '70s failed to see all of the best players take part—a situation which seems ludicrous today.
The promoters held the power and would withhold their players from key tournaments if the organisers did not provide sufficient cash.
This scenario led to the inception of the Grand Prix, run by the International Lawn Tennis Federation [ILTF] – satellite tournaments with a prize pool split between players who accumulate points. A precursor to today's tour.
In 1970 the WCT absorbed the NTL, and waged war with the ILTF. It was not until 1978 when the two bodies eventually ended their stand-off and players were able to play in all tournaments.
A League of their own: The English Premiership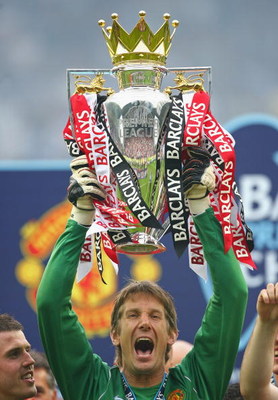 In 1988 when 10 top-flight English League clubs threatened to breakaway and form their own league, few could have imagined how things would have changed two decades later.
English football was in a state of decay in the late '80s. Hooliganism was rife, clubs were banned from European competition in the wake of the Heysel disaster, stadia were crumbling and attendances were dwindling.
Like most breakaways, this was fueled by money. TV rights cost £6.3m in 1986, but by 1988 this had risen to £44m. The top clubs saw that they could benefit by negotiating their own deals. The only problem was that the product was not so desirable.
The English football landscape then began to evolve. It took another tragedy (Hillsborough) in 1989 for legislation regarding policing and stadia to come into force, and this led to a huge influx in investment.
By 1991 the top division clubs wanted commercial independence, and in 1992 all 22 top-flight clubs resigned from the Football League.
In what was at the time considered a risky option, media rights were sold to Sky Sports, but this has proven to be a masterstroke. Canny marketing and an improving product has seen the value of TV rights soar over the last 17 years, and the most recent contract saw a deal done for c£1.8bn.
No one can deny the financial success of the Premier League. On a global scale only the NFL, MLB and NBA generate more revenue. However, since the establishment of the league, there has been a pronounced two-tier structure that has come into English domestic football.
The cost for a team being relegated from the Premier League can be crippling to small market clubs, and there are the constant accusations that TV money is shared unevenly between an elite few.
This coupled with the fact that the top four teams in the league has rarely changed since its inception, suggests that not everyone benefits from the Premier League in the same way.
However, very few would argue that the growth experienced by football in England has not been because of the decision by clubs to breakaway.
South Africa's Isolation From the Global Sporting Community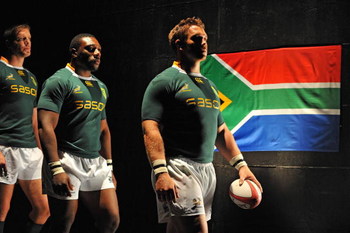 South Africa's enforced isolation from the sporting fraternity began in 1964 when President Jan de Klerk stated that the South African Team for the Tokyo Olympics would not be racially integrated, resulting in a ban.
An invitation to Mexico City in 1968 was extended by the IOC on the proviso that the policy was changed, but a threatened boycott by African nations led to the invitation being withdrawn, and South Africa were officially expelled in 1970.
For a few years some countries, most notably New Zealand continued to compete with South Africa, and this led to the African boycott of the 1976 games, when the IOC refused to suspend New Zealand from the movement.
The Gleneagles agreement of 1977, recognised apartheid in sport as an abomination, and discouraged any contact with South Africa.
Sporting links with South Africa continued to be an extremely divisive issue, with numerous rebel tours initiated by people outside the jurisdiction of governing bodies; as well as some continued contact by nations seeking loopholes in the Gleneagles agreement.
All sports were affected by the boycotts imposed on South Africa by various federations, and many outstanding athletes never reached the heights that their talents deserved.
For a sports mad country, the affect was devastating, and while it would be naïve to suggest that sporting isolation was the sole reason for the eventual abolition of apartheid; it was certainly a hugely contributing factor.
Since their return to the International fold, South Africa has won two Rugby World Cups and has re-established itself as an elite cricketing nation. Their Olympic teams enjoy great success, and in 2010 they will be hosting the FIFA World Cup.
Kerry Packer & the World Series Cricket Revolution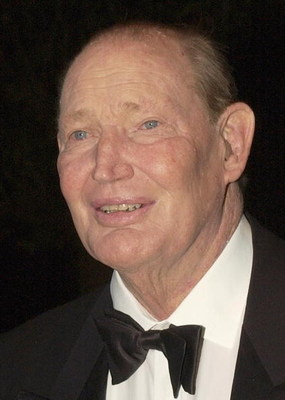 Between 1977 and 1979 Australian media mogul Kerry Packer initiated one of the most divisive splits in all of sports. When the Australian Cricket Board (ACB) refused Packer's request for exclusive TV rights of test matches on his channel nine, he started his own series.
He secretly signed up many top professionals who had become disillusioned with the poor levels of pay in the sport. Then England captain Tony Grieg was instrumental in the covert action that led to the banning of all Packer players from "official" test matches.
A public outburst by Packer led to some players withdrawing their support, and the venture was still without teams, proper administration or grounds in which to play.
Eventually matches got underway, and their influence shaped much of the modern game. Protective equipment, coloured clothing, day/night matches and an emphasis on the one day game are all part of the WSC legacy.
In 1979, in the light of growing WSC popularity, the ACB relented and awarded TV rights for official Australia matches to channel nine. Banned players were restored to national sides, and cricket had been changed forever.
Keep Reading