CM Punk vs. Paul Heyman and Ryback in Hell in a Cell Is the Absolute Right Move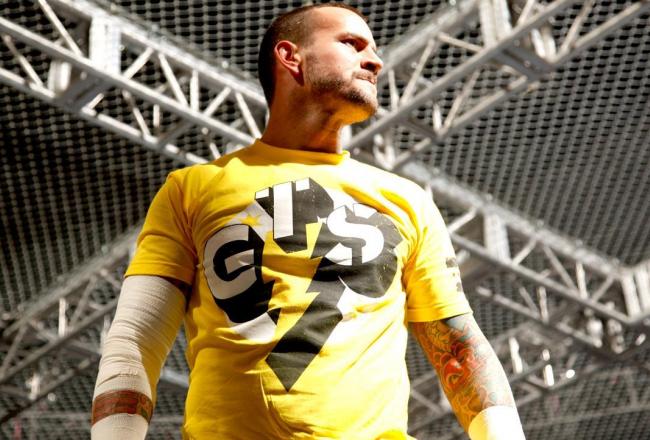 Photo: WWE

CM Punk's odyssey in search of revenge against Paul Heyman and Ryback takes him inside the Hell in a Cell, the most apt environment WWE has to choose from.
The jagged edges of a broken friendship will cut deep as these three men do battle for what most will assume will be the conclusion of Heyman and Punk's feud.
This is the intended purpose of the structure—the combatants are locked inside in an attempt to prevent outside interference and the violent nature of the surroundings provides for a fitting end to a long rivalry.
Too often, WWE throws two opponents inside the Hell in a Cell too early without having the proper animosity between them. Having an annual pay-per-view that is built around a gimmick match will do that.
Daniel Bryan and Randy Orton's feud calls for a Hell in a Cell bout, and so does Heyman vs. Punk.
Thanks to Punk defeating Axel faster than Ryback beat R-Truth on Monday's Raw, Punk got to choose the stipulation for his clash with Ryback. He chose to add Heyman to the fray and have all three men step inside the Hell in a Cell.
A more perfect choice did not exist.
Punk and Heyman have been baring their teeth at each other since June. Fans have seen these two go at it verbally and physically. Heyman has sent Brock Lesnar after Punk and used Axel as a human shield.
The long-awaited climax of this narrative now nears.
The result of a war that had Punk battle Lesnar at SummerSlam, Axel and Heyman at Night of Champions and then Ryback at Battleground is a collection of macabre images. A gash on Punk's head required stitches, "The Second City Saint" bore the red imprints of Heyman's viciousness and Punk has twice been left lying unmoving atop a broken table.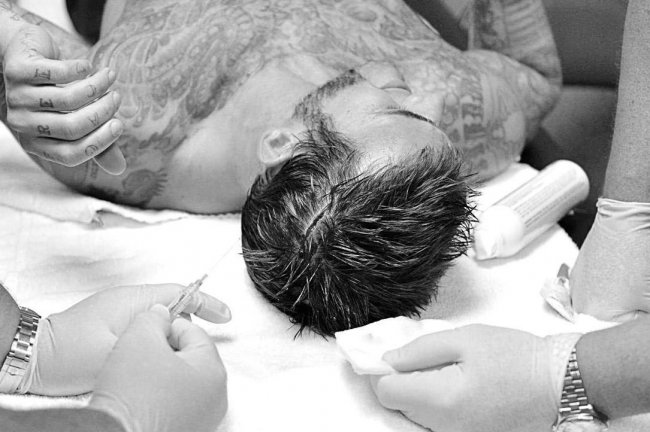 How could WWE now have this story now ended in a standard match?
The end of this story must be emphatic and decisive. All the carnage the PG rating will allow must be utilized here; the level of animosity demands it.
The Hell in a Cell provides that.
Even if the wrestlers won't be able to cut each other open or inspire the announcers to shout "Good God almighty, they've killed him!" this enclosed cage is the most barbaric match that WWE has to offer in the PG Era. It is therefore the ideal battle site for this scenario.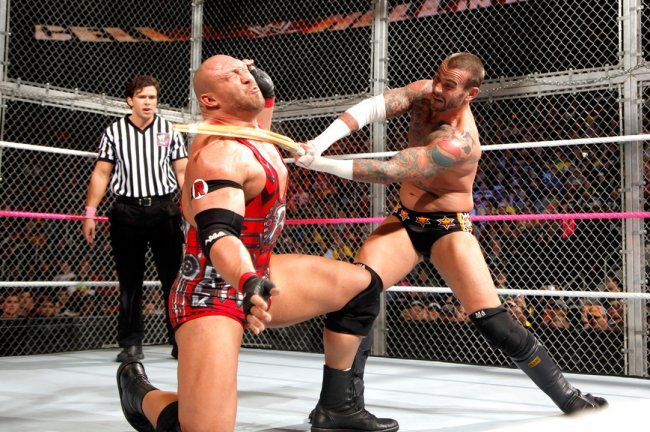 Adding Heyman as in-ring competitor rather than a cornerman is the right move as well.
This isn't about Ryback and Punk; this is the story of Punk and Heyman's hatred boiling over.
Punk befriended a snake, the snake sunk its fangs into him and he has spent the last few months looking to chop its head off. A win over Ryback is not the equivalent of that decapitation. Heyman must be there to suffer Punk's wrath as well.
It's Heyman who Punk loathes, not Ryback, who is but another in a line of revolving secondary figures in this story. Including Heyman in what is now a handicap match is essential to tapping into the emotional power of this match.
Ryback is the muscle, but Heyman is the black heart that Punk must impale.
The man is obsessed with me! RT: @WWE Exclusive: @CMPunk says he won't stop until he gets his hands on @HeymanHustle! http://t.co/ZkK9wH8Yby

— Paul Heyman (@HeymanHustle) October 14, 2013
One of pro wrestling's most engrossing narratives is a hero avenging injustice. In the real world, justice is elusive. In WWE, it may be delayed and derailed, but it almost always arrives in the form of a cathartic beat down.
Punk's win over Ryback at Battleground didn't give the audience that satisfaction. It was not nearly monumental enough to counterbalance the wickedness Heyman has drowned Punk in.
The ultimate revenge awaits Punk in a steel enclosure with the rules abandoned. WWE chose a fitting setting for this all to end, a cage that promises hell.
This article is
What is the duplicate article?
Why is this article offensive?
Where is this article plagiarized from?
Why is this article poorly edited?